GWCC Wins Waste Diversion Award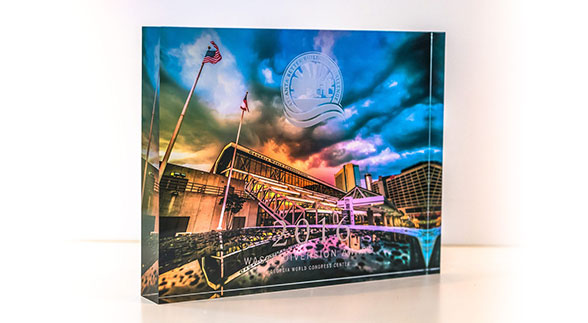 The Georgia World Congress Center recently won the Atlanta Better Buildings Challenge 2016 Waste Diversion Award for diverting 763 tons of material from landfills during fiscal year 2016.
This tally includes 247.5 tons of single stream recyclables, 260.7 tons of compost, and 30 tons of corrugated cardboard. Overall, the Georgia World Congress Center Authority's Atlanta facilities (including the Georgia Dome, Centennial Olympic Park and GWCC) diverted 892 tons of material – including 291 tons of single stream recyclables, 290 tons of compost, 44 tons of corrugated cardboard, and 167 tons of C&D material.
The GWCC was also cited at the Atlanta BBC's annual recognition event held at the College Football Hall of Fame in late June for achieving a 26 percent reduction in water consumption based on our 2010 baseline. Initiatives such as installing low-flow water fixtures and fittings in our restrooms and installation of a higher efficiency irrigation system has helped us to meet this goal four years ahead of schedule. This is high praise from an initiative that to date includes 555 buildings with a total of more than 100 million square feet.
The Atlanta BBC, led locally by the City of Atlanta Mayor's Office of Sustainability, aims to reduce water and energy consumption by at least 20 percent in participating buildings across Atlanta by 2020.
The GWCC is one of six facilities/organizations to receive this year's Outstanding Achievement Awards.
"Thanks to a dedicated drive to actively create and share the best energy efficiency solutions, Better Buildings partners have dramatically cut their energy waste and saved more than a billion dollars since the Better Buildings initiative was launched five years ago," said U.S. Energy Secretary Ernest Moniz. "As the initiative continues to grow, we are moving the nation forward by reducing energy costs and carbon emissions through energy efficiency."