Saturday, December 31, 2016
Kickoff: 3:00 p.m.
Washington vs. Alabama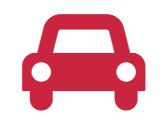 Event Parking
Party Suites
Two top-ranked teams will play the one of the biggest college football games in the city's history at this year's Peach Bowl and Georgia Dome party suites are the best way to be close to the competition. Reserve your party suite today and make this experience count for business and pleasure. Contact 404.223.8200 or email 
[email protected]
 for pricing and availability.
Important Security Information for the 2016 Chick-fil-A Peach Bowl
Fans attending the 2016 Chick-fil-A Peach Bowl will be asked to enter with clear bags and should be prepared to arrive early and to see enhanced law enforcement presence in and around the Georgia Dome. Enhanced security measures will also be in place at the Peach Bowl FanFest event in the Georgia World Congress Center.
For more information on the Clear Bag policy, please click here
Summary of Event:
In 2014, the BCS conference commissioners selected the Chick-fil-A Peach Bowl as one of six elite bowl games to host the new College Football Playoff. With that selection, the Chick-fil-A Peach Bowl joins the Cotton, Fiesta, Orange, Rose and Sugar Bowls as the hosts for the new playoff structure that will began last season.
Starting in 2016, the Chick-fil-A Bowl will host a national Semifinal Game (#1 vs. #4 or #2 vs. #3) four times over the next 12 years. In the other eight years, the Peach Bowl will host top ranked teams from around the country as assigned by a selection committee.
For more information on the College Football Playoff, visit the College Football Playoff website.
Seating Chart
CLICK HERE
Schedule:
Friday, December 30, 2016
| | | |
| --- | --- | --- |
| 7:45 a.m. – 9:15 a.m. | FCA Breakfast | Marriott Marquis, Atrium Ballroom |
| 4:00 p.m. – 8:00 p.m. | Fan Night at the Aquarium | Georgia Aquarium |
Saturday, December 31, 2016
| | | |
| --- | --- | --- |
| 9:00 a.m. – 10:00 a.m. | Parade | Downtown Atlanta |
| 10:00 a.m. – 2:00 p.m. | FanFest Presented by Tyson | GWCC-Halls C1-C3 |
| TBD | PrimeSport MVP Tailgate | GWCC, GA Ballroom |
| 1:00 a.m. | Gates Open | Georgia Dome |
| 3:00 p.m. | Chick-fil-A Peach Bowl | Georgia Dome |
Fellowship of Christian Athletes Breakfast
Tickets: $30 per person/$600 per table.

Call 770-596-0935 to purchase tickets.
Georgia Power Chalk Talk and Football Feud
Tickets: Individual Tickets: $75/Table (10): $750

The Georgia Power Chalk Talk and Football Feud is a can't miss event. Prior to the showdown on the gridiron, the two teams will face off in a game-show style event in the Football Feud.

During Chalk Talk, both head coaches will reflect on the 2015 season and discuss their preparations for the Chick-fil-A Peach Bowl.

Tickets can be purchased at Chick-fil-APeachBowl.com
Chick-fil-A Peach Bowl Fan Night at the Georgia Aquarium
Tickets:  $24.95 + tax. Visit GeorgiaAquarium.org/cfabowlfans to purchase tickets.

Fans looking for something to do the night before the game will not have to go far for the Chick-fil-A Peach Bowl Fan Night at the Georgia Aquarium. Located in the heart of Pemberton Place, near the Georgia Dome, guests will be entertained by the world's largest aquarium.

Fans will get to see tens of thousands of exotic animals, while mingling with other football fans.  Adding to the festive atmosphere will be the appearance of each team's cheerleaders and mascots.
Chick-fil-A Peach Bowl FanFest Presented by Tyson
Tickets: $10 with game ticket, $15 without game ticket.

Tickets can be purchased at Chick-fil-APeachBowl.com or at the door.
New Stadium Construction & Traffic Updates
As the Atlanta Falcons, GWCCA and City of Atlanta continue construction on a new world class stadium to replace the Georgia Dome, construction could impact your route to an event. For more information on how each event could be impacted please click here. New Stadium Construction Page 
Need help finding your seat, a water fountain, a kosher dog or the pretzel stand? Stop by one of the eight Dome Service Centers (DSCs) located throughout the Georgia Dome. The Guest Service Specialists are there to help, and they want to make sure you have a great time! They also have information on:

Designated Driver Program 
Guests who choose not to drink can serve as their party's designated drivers and win prizes and tickets to Dome events. Register as a designated driver at a DSC to be eligible.

Tag-A-Kid Program 
Provides children a bracelet displaying their name, parent's names, phone number and seat location to aid in their safe return if they should become separated from their party.

Lost and Found Items
may be turned in or retrieved at all Dome Service Centers.

Wheelchairs and Assisted-Listening Devices 
There is no charge for these items. A signed credit card form serves as a deposit, which is refunded when the item is returned. Individuals needing wheelchair assistance to their seats will find Guest Service Specialists located at each of the eight gates at the Georgia Dome.

Smoking Wristbands 
For the comfort and health of all fans, the Georgia Dome is a smoke-free environment. Smoking is permitted outside of all entry gates. If you wish to smoke, pick up a wristband at a Dome Service Center and proceed to the designated smoking areas outside the facility. You must present your wristband and your ticket to re-enter the Georgia Dome.
Complete Fan Service Information
The Georgia Dome is located to the immediate west of the downtown Atlanta area on the corner of Northside Drive and Georgia Dome Drive. The Dome is also accessible by the MARTA rail system via Vine City and Georgia Dome stations. Parking is at a premium on event days, so taking MARTA is highly recommended. For complete information on MARTA visit itsmarta.com. Many MARTA stations offer free parking lots.
While traveling to and from the Georgia Dome, all drivers are encouraged to follow the directions of traffic police.
For Complete Traffic and Parking Information please click here.
The Chick-fil-A Peach Bowl wants all fans to enjoy the excitement and enthusiasm of game days at the Georgia Dome. Everyone is encouraged to respect the rights of others by displaying proper etiquette.
Coaches and student-athletes of a member institution, as well as individuals employed by or associated with that institution, including alumni, fans, patrons and boosters, shall conduct themselves with honesty and good sportsmanship. Their behavior shall at all times reflect the high standards of honor and dignity that characterize participation in the collegiate setting. For intercollegiate athletics to promote the character development of participants, to enhance the integrity of higher education and to promote civility in society, coaches, student-athletes and all others associated with these athletics programs and events should adhere to such fundamental values as respect, fairness, civility, honesty and responsibility. These values should be manifest not only in athletics participation but also in the broad spectrum of activities affecting the athletics program.
The "Code of Conduct" applies to all guests attending games in the Georgia Dome. The "Code of Conduct" includes, but is not limited to, abstaining from the following:
Foul, obscene or abusive language or actions
Fighting
Interfering with the progress of the game, going onto the playing field or throwing any object onto the playing field
Unruly or careless behavior
Level of intoxication that creates a disruption to the fans around you
Indecent exposure
Wearing obscene or indecent clothing
Smoking, except in designated areas outside the Georgia Dome
Violators will be removed from the Georgia Dome.
Georgia Dome Policies and Procedures prohibit the following:
All Bags that do not comply with the clear bag policy here
Backpacks
Coolers
Large bags
Flag poles
Video cameras
Balloons
Laser pointers
All clear bags are subject to inspection.
For the safety and enjoyment of all fans attending Georgia Dome events, the Georgia Dome Staff enforces all laws prohibiting consumption of alcohol by minors, possession or use of controlled substances, disorderly conduct and public intoxication.
Cans, bottles or food may not be brought into the Dome. Patrons with special dietary requirements may request a waiver and must have advanced written approval from the Georgia Dome ([email protected]) three days prior to the event.
For the comfort and health of all fans, the Georgia Dome is a smoke-free environment. Smoking is permitted outside of all entry gates. If you wish to smoke, pick up a wristband at a Dome Service Center and proceed to the designated smoking areas outside the facility. You must present your wristband and your ticket to re-enter the Georgia Dome.
Hand-held banners may be no larger than 3'x3'. Banners should be event related, and the Dome reserves the right to reject any banner or flag deemed offensive, non-event-related or hazardous to public safety. For safety reasons, the Georgia Dome prohibits gas-filled balloons.
General Parking Information
Purchasing advance parking is highly recommended, as all lots will sell out for the game and other New Year's Eve activities around the Downtown area.
If you have an advanced parking pass it will be for a designated lot. The parking pass is valid only for the lot designated on the parking pass.
When entering the parking lot it is important to follow the directions of the parking staff. A parking pass is valid for one spot and are for vehicles only. Parking spaces cannot be reserved or saved for guests arriving at a later time.
There are no in/out privileges. Once your vehicle has entered the lot, the permit will not be accepted again for entrance.
Vehicles must be parked in marked spaces or as directed by parking staff.
Tailgating Guidelines
Tailgating is allowed in all stadium surface lots. The Georgia Dome values your excitement and commitment and the following policies are established to ensure tailgating is fun and safe for everyone. All guests wishing to tailgate must observe the following guidelines.
Tailgating is not permitted in the Red Deck and Gold Deck.
Marked parking spaces are for vehicles only. Parking spaces may not be used for tents, grills, chairs or other items. Each vehicle must have a valid parking permit.
Amplified sound which disrupts or conflicts with the functioning or operation of any area of the Georgia Dome or public safety, as determined by Georgia Dome management, is prohibited in any parking lot.
Tents cannot exceed 8' x 10'
Tailgating is defined as the placement of any item on the ground (chairs, coolers, grills, games, etc.).
Tailgating must be confined to the area directly behind the vehicle or in adjacent landscape areas.
Maintain a 14' drive aisle between rows of vehicles at all times.
Any grass areas beyond the designated tailgating spaces are considered common ground.
Tailgating is permitted from the time that lots open and until two (2) hours following the conclusion of the game.
All guests must follow the directions and instructions provided by stadium personnel (parking staff, security, police, etc.). Failure to do so may result in ejection from the parking lot.
Please dispose of trash in the appropriate receptacles.
Please dispose of coals in the designated coal containers located throughout the lots. Please do not dump coals or store stoves on the grass, parking areas, under or around vehicles.
Propane tanks cannot exceed a cylinder size of 20 pounds.
The following items/activities are prohibited:

Deep fryers or any oil-based cooking or frying
Open flame fires of any kind. Charcoal or gas cooking is permitted.
Disorderly conduct
Picketing, political campaigning or soliciting/distribution of any kind
Saving parking or tailgating spaces
Weapons and fireworks
Sale of food, beverage, merchandise, etc.
Amplified sound systems or the use of radios/audio devices at loud levels is at the discretion of Stadium Personnel.
Inappropriate or vulgar music and language.
Tailgating parties that do not follow these rules/regulations may result in termination of parking privileges for the current game and the remainder of the season and possible revocation of season tickets (see code of conduct).
To report problems, please call Georgia Dome Public Safety at 404-223-4911 or Text the word "Dome" to 78247.
RV Parking Information
RV Parking will is now on sale.  Click Here
RV Parking is available in the Marshalling Yard located on the campus of the GWCC and Georgia Dome. Online parking permits will be available closer to the event.
When purchasing online you will receive an email with your permit attached.
Parking reservations are non-refundable.
RV must be present with the parking pass.
There are no electrical hook-ups or waste facilities. Dumping service is available during your stay for a fee. Please inquire at check-in.
Contact information and directions
Parking Office: 404-223-4109
Georgia Dome information: 404-223-4636
GWCC Police Department: 404-223-4911
Limo Parking
The Limo drop-off area is located on Rhodes St. off Northside Drive, near the Vine City MARTA station and across the street from Gate A of the Georgia Dome. For limo parking information please contact the parking office:  [email protected]
Taxi Stand
Taxi drop-off/pick up is located on Carter St., near the Vine City MARTA station and across the street from Gate A of the Georgia Dome.
Accessible Parking
Accessible parking spaces are available in the  Red Deck on a first-come first-served basis. Disabled parking placards will be checked by parking personnel and/or law enforcement to ensure the person who has been issued the placard by the State is present in the vehicle. Due to the limited number of spaces in the red deck the occupants of the vehicle must have valid game day ticket to access the parking lot. It is strongly recommended that you arrive no later than two-hours prior to kickoff.
Vehicle Inspection
All vehicles parking in the Gold Deck are subject to a security inspection before being allowed to park.