Georgia World Congress Center Authority (GWCCA) was established in 1971 to oversee development of an international trade and exhibition center in Atlanta that today is known as Georgia World Congress Center. Along with the convention center, GWCCA's ever-evolving campus spans 220-plus acres and includes Centennial Olympic Park, the lasting legacy of the 1996 Summer Olympic Games, Mercedes-Benz Stadium, home of the Atlanta Falcons and Atlanta United and, opening in January 2024, GWCCA's headquarter hotel Signia by Hilton Atlanta.
The Authority, a self-sustained state agency, is entrusted as stewards of these state-owned assets, and has invested more than $360 million over the last decade to improve connectivity between its facilities and downtown Atlanta's surrounding hospitality district.
A key driver for Georgia's economy, GWCCA is a catalyst for development, tourism, commercial and residential growth, and a major job creator and sustainer.
OUR MISSION
The State of Georgia established the Georgia World Congress Center Authority to develop and operate the Georgia World Congress Center, Centennial Olympic Park and related facilities.These facilities exist for the primary purpose of promoting and facilitating events and activities that generate economic benefits to the citizens of the State of Georgia and the City of Atlanta as well as enhance the quality of life for every Georgian.
OUR VISION
To be globally recognized as the No. 1 convention, sports, and entertainment destination in the world.
OUR VALUES
Our Core Three shape every part of our culture - and along with our vision - provide the foundation that guides every action and decision.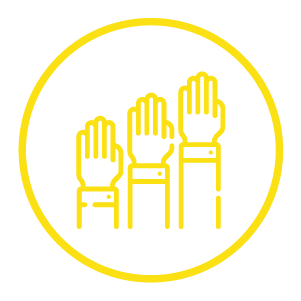 WE ARE ACCOUNTABLE:
Accountable means embracing proactive and responsible behaviors that create ownership of outcomes for the individual and the business.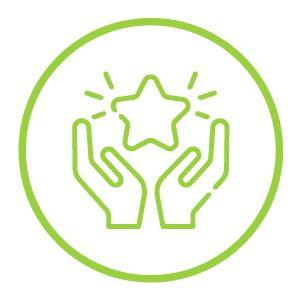 WE ARE AUTHENTIC:
Authentic means to operate with transparency; encourage vulnerability and expression of self and others to foster an inclusive environment for
OUR
Customers.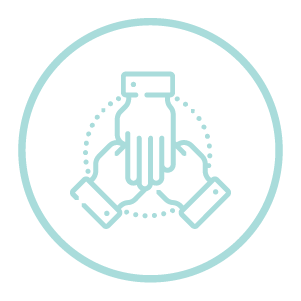 WE ARE ONE:
One describes the collaborative effort to move with a unified purpose and voice to ensure
OUR
Customers experience radical hospitality.
GWCCA Through the Decades
1970s
Building a Foundation
1971: The Georgia General Assembly passes legislation establishing the Georgia World Congress Center Board, later renamed the Georgia World Congress Center Authority (GWCCA), to develop the facility.
GWCC Groundbreaking
1974: A groundbreaking ceremony celebrates initial construction of the Georgia World Congress Center (GWCC).
Open for Business
1976: GWCC officially opens its first exhibition hall on Sept. 8 to host the Bobbin Show/American Apparel Manufacturers Association Convention.
1980s
GWCC Expansion
1985: GWCC celebrates the completion of the Phase II Expansion Project which adds 1.1 million square feet.
Georgia Dome is Born
1989: Construction begins on a new home for the Atlanta Falcons. The 71,250-seat Georgia Dome will sit next to GWCC and host year-round events.
1990s
Atlanta Awarded the Olympics
1990: Beating out other notable cities such as Athens, Greece and Toronto, Canada, the International Olympic Committee selects Atlanta to host the 1996 Summer Olympics.
Growing Atlanta Reach
1992: GWCC Phase III Expansion Project is completed increasing exhibit space to 950,000 square feet in eight exhibit halls. The Georgia Dome hosts its first Atlanta Falcons game.
Centennial Olympic Park is Born
1995: In preparation for the 1996 Centennial Olympic Games, construction begins on the 21-acre Centennial Olympic Park (COP).
1996 Centennial Olympic Games
1996: Atlanta hosts the Centennial Olympic Games. The International Broadcast Center and sporting events take place on the GWCCA campus as the Park serves as the world's gathering place.
2000s
Expansion Complete
2002: Completion of the 1.1 million square foot Phase IV Expansion Project makes GWCC one of the largest convention centers in the United States.
Tornado
2008: An EF2 tornado rips through downtown Atlanta hitting all three buildings of GWCC, the Georgia Dome, and Centennial Olympic Park causing more than $75 million in damages, yet most areas reopen within 42 days.
A Job Well Done
2009: After 33 years at the helm of GWCCA, Executive Director Dan Graveline retires. During his tenure, the three venues generate more than $40 billion in economic impact for Georgia and the city of Atlanta.
2010s
New Leadership
2010: Thirty-eight year convention center/public assembly veteran Frank Poe is appointed as the new Executive Director of the GWCCA.
Discovery Center Opens
2013: The Junior Achievement Chick-fil-A Foundation Discovery Center opens in Building C of the GWCC welcoming 30,000-plus middle school students to interactive marketplaces, placing education as a literal cornerstone in GWCCA's social responsibility efforts.
GWCCA Reinvented
2014: The industry's first-ever private-to-public management agreement is signed allowing GWCCA to manage the Savannah Convention Center. The Chick-fil-A College Football Hall of Fame opens on the GWCCA campus.
Mercedes-Benz Stadium
2017: Mercedes-Benz Stadium opens with the Atlanta Falcons hosting the Arizona Cardinals in preseason action at their new $1.6 billion home on the GWCCA campus.
Farewell to the Georgia Dome
2017: After 25 years elevating Atlanta as a host city for major events on the Authority's campus, the Georgia Dome is imploded on Nov. 21.
Reaching Greater Heights
2018: Construction begins on the new BC Hall, which will create more than 1 million square feet of contiguous exhibition space, and make GWCC one of only five convention centers in the U.S. with this much space.
Centennial Olympic Park Revival
2019: Updates to COP are complete creating additional greenspace, new features, stronger ties to its Olympic heritage, and welcoming new entry points for guests.