Terrazzo Flooring Project
GWCC Flooring Upgrade to Feature Terrazzo Surface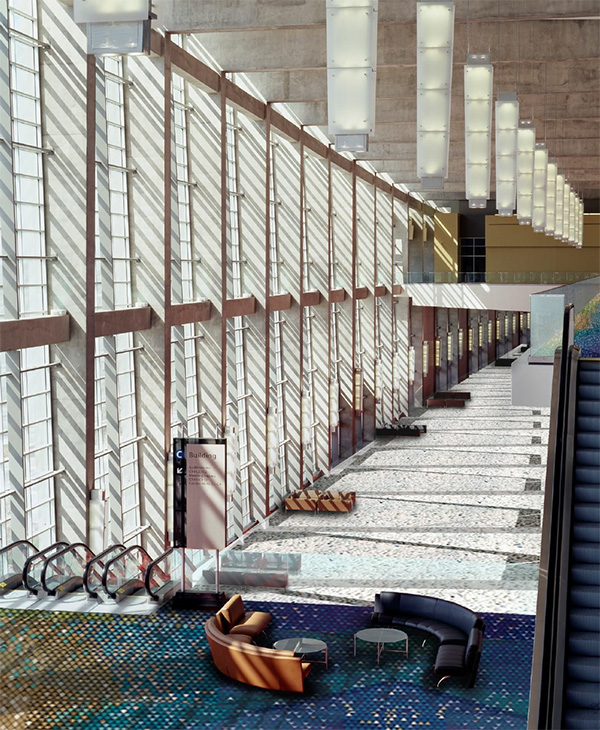 Starting in the lobby of Building C and covering approximately 81,000 square feet, the Georgia World Congress Center is replacing high foot-traffic area carpeting with a more durable hard surface known as terrazzo.
One of the most widely-used types of hard flooring materials, terrazzo is utilized typically in high volume spaces and buildings, such as airports, shopping malls, subway stations, hospitals, and other public assembly facilities. While more expensive than carpet, it has a much longer life span.
The GWCC's carpet is more than 14-years-old and is beginning to show signs of age. Terrazzo will enhance the customer experience.
This flooring project, expected to be complete by June 2017, will be done in phases to accommodate event activity in the convention center and surrounding Georgia World Congress Center Authority campus. After the Building C portion is complete, work will progress to Building B, where it will conclude at the main entrance near Terraces Restaurant, which is also under renovation.
The design of the GWCC's terrazzo project is intended to compliment a new carpet color scheme conceived throughout the convention center.