GWCC
December 13, 2017
*** MARTA TO SUSPEND RAIL SERVICE BEGINNING AT 11:30 PM ON DEC. 19*** (more…)
GWCC
November 28, 2017

ATLANTA – (Nov. 28, 2017) – The No. 1 convention, sports and entertainment destination in the world is setting the gold standard for environmental sustainability. (more…)
GWCC
November 20, 2017
 ATLANTA – (Nov. 20, 2017) (more…)
GWCC
November 3, 2017
ATLANTA – (Nov. 3, 2017) –
By Kent Kimes
Sr. Staff Writer
For fans of "The Walking Dead," and other post-apocalyptic horror-based entertainment, Halloween came a couple of days early at the Georgia World Congress Center.
Walker Stalker Con returned to the GWCC last weekend (Oct. 27-29) boasting an impressive lineup of meet-and-greet sessions with numerous stars of "The Walking Dead," including headliners Andrew Lincoln (Rick Grimes) and Norman Reedus (Daryl Dixon), panel discussions, plenty of cosplay and a zombie-fied marketplace of vendor merchandising that filled the GWCC's expansive Building B exhibition halls.
It was the fifth anniversary of Walker Stalker, and the biggest gathering so far. Attendance was projected at 65,000 over the course of the three-day event, and although an official head-count was not available at the time of this article's publishing, preliminary estimates range from 65,000-70,000.
"It was our largest event ever," said Francesca Garrett, vice president of marketing for Fan Fest, which produces Walker Stalker Con in 16 cities in the U.S. and abroad. After Atlanta, the next largest events are in Chicago and London, which boast 35,000 and 30,000 attendees, respectively, Garrett said.
Imagine if you were able to meet, spend time with, take selfies and get autographs from your favorite actor or celebrity. That's the basic premise of Walker Stalker Con – by fans, for fans. "Our focus is on authentic interactions with actors, free family-friendly activities and a relaxed environment where the actors can be themselves," reads an excerpt from walkerstalkercon.com.
The convention is the brainchild of James Frazier and Eric Nordhoff, hosts of the popular "The Walker Stalkers" podcast.
It's only fitting that Walker Stalker's Atlanta edition is the brand's most successful.
AMC's "The Walking Dead" is set in the Atlanta area, and the top-rated show is primarily filmed in and around the town of Senoia in Coweta County.
"This is home," said Garrett. "Atlanta is the city that gave us 'The Walking Dead,' and we're giving back. The actors are more relaxed here. They bring their families – even their pets. It is special to them."
"We bring actors from every season of 'The Walking Dead.' Many have been off in the apocalyptic plotlines, but the friendships between former cast members still run deep. Walker Stalker Atlanta feels like a family reunion for the actors, with old friends hugging in the green room, and swapping behind the scenes stories during Q-and- A panels," said Garrett.
The timing for Walker Stalker at the GWCC was ideal, too, coming between "The Walking Dead's" Season 8 premier and All Hallows' Eve, a little extra incentive for fans to let it all hang out and dress up in zombie gear, or as iconic horror characters such as Freddy Krueger, or their favorite "The Walking Dead" character. Actor Jeffrey Dean Morgan's barbwire-wrapped-baseball-bat-wielding character Negan was a favorite cosplay choice among many cosplayers at Walker Stalker.
Garrett also pointed out that "The Walking Dead" made its TV debut on Halloween night in 2010, so Walker Stalker Con was originally birthed to coincide with the macabre holiday. The first Walker Stalker was held Halloweekend, Nov. 1-3 2013, at the Atlanta Convention Center at AmericasMart, where it returned the following October, before moving to the GWCC in 2015.
Meanwhile, a very similar but smaller-scale fan convention run under the same umbrella as Walker Stalker Con returns to the GWCC later this month.  Heroes & Villains Fan Fest is set for Nov. 18-19 in Building B, with a focus on current and recent comic book-based TV shows and movies, such as "Arrow," "The Flash," "Dr. Who," "Agents of S.H.I.E.L.D." "Gotham," "Legends of Tomorrow," "Superman Returns" and "Deadpool."
Garrett is anticipating a crowd in the 15,000-20,000 range for the two-day event.
Celebrity guests scheduled to appear include Ming-Na Wen ("Agents of S.H.I.E.L.D.'s Melinda May), Brandon Routh who portrayed Clark Kent/The Man of Steel in "Superman Returns" and plays The Atom in TV series "Legend of Tomorrow," "Arrow," and "The Flash," and a sizable amount of cast members from "Arrrow," including Stephen Amell (Oliver Queen/Green Arrow), Emily Bett Rickards (Felicity Smoak), David Ramsey (John Diggle), Katie Cassidy (Laurel Lance), and Willa Holland (Thea Queen).
Also on the schedule is longtime character actor Victor Garber, who currently portrays Dr. Martin Stein on the CW's "Legends of Tomorrow."
And pro wrestling legend Ric Flair is slated to appear at Heroes & Villains as well.
"He's been both a hero and a villain," said Garrett.
For tickets and more information, go to: http://heroesfanfest.com/.
GWCC
November 2, 2017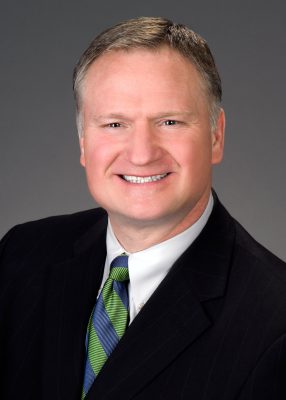 ATLANTA – (November 2, 2017) – After more than 30 years working with the Georgia World Congress Center Authority (GWCCA), former Georgia World Congress Center General Manager Mark Zimmerman has officially retired as senior business consultant for the convention center in order to devote full attention to his new business, Zimmerman Consulting LLC. (more…)
GWCC
October 26, 2017
ATLANTA – (October 25, 2017) – Featuring headlining appearances by Academy Award-winning actors Renee Zellweger and Jon Voight, a luncheon today at the Georgia World Congress Center sought to raise awareness of Atlanta's homeless population.
"Most of us know about and care for the homeless, we just don't know how to help," said David Smith, founder of Carry the Torch, an organization that aims to bridge that gap by connecting people that want to help with a plethora of organizations that administer to the needs of the local homeless populace. According to Atlanta Mission, a nonprofit serving local homeless men, women, and children, there are approximately 7,000 homeless people in metro Atlanta, including 2,000 that live on the streets and don't spend the night in local shelters, along with a growing number of homeless families.
Carry the Torch is trying to raise $1 million for agencies that serve Atlanta's homeless population. The luncheon fundraiser also promoted Zellweger and Voight's new film "Same Kind of Different As Me," based on the book about the relationship between Ron Hall, a former international art dealer, Hall's wife Deborah, and Denver Moore, a former homeless-man-turned-activist. Hall and Moore co-authored the book. In the movie, which was released Oct. 20, Voight portrays Hall's father and Zellweger plays Deborah Hall.
After reading "Same Kind of Different As Me" (he received two copies on the same day), Smith he was inspired to be an advocate for Atlanta's homeless. The program featured guest speakers Jack Hardin, co-chair of the Regional Commission on Homelessness, and Hall, as well as a panel discussion with Zellweger and "Same Kind of Different As Me'' producer/director Michael Carney, moderated by TV journalist/host Julie Moran. Attendees also had the opportunity to browse and connect with local advocacy groups to learn about real solutions for the homeless in Atlanta.
For more information about Carry the Torch, visit carrythetorchatlanta2017.com.
GWCC
October 2, 2017
ATLANTA – (Oct. 2, 2017)
By Kent Kimes
Sr. Staff Writer
What better setting to host the World Energy Engineering Congress (WEEC) than the world's largest Leadership in Energy and Environmental Design (LEED) certified convention center?
The three-day event, sponsored by the Association of Energy Engineers (AEE), kicked off its opening session Sept. 27 at the LEED Silver-certified Georgia World Congress Center (GWCC) with an intimate, candid and often humorous conversation with former President George W. Bush before a rapt audience inside the Sidney Marcus Auditorium.
It was the 43rd president's second publicized appearance at the GWCC – his first was in 2001 while in office – and the facility's second presidential visit  of 2017. President Donald J. Trump, was a featured speaker at the National Rifle Association's ILA Leadership Forum on April 28 at the GWCC.
WEEC, the largest energy conference and technology expo in the U.S. specifically for industrial, business and institutional energy users, presented multiple opportunities for the Georgia World Congress Center Authority's (GWCCA) downtown Atlanta campus to showcase its energy conservation and sustainability efforts.
Prior to the conference's official kick-off, the Authority's Physical Plant Manager Wayne Rosser accepted the Energy Project of the Year honors at the AEE 2017 Regional Awards Presentations. The Authority was recognized for its Energy Savings Performance Contract

(EPC)

with Trane, which is expected to reduce the GWCCA campus' energy consumption by 39 percent annually, and save more than $2.5 million in utility costs in the first year alone.

 

Th

e EPC

– believed to be the largest for a public assembly venue in the country

–

also

was the focus of a presentation given by Cameron Griffith, solutions advisor for Trane, and the Authority's Corporate Social Responsibility Manager Tim Trefzer as part of the conference's programming block.

The pact is a creative financing solution for capital improvements

– and

another example of the Authority's commitment to environmental sustainability. It allowed the GWCCA to use future energy and operational savings to finance the infrastructure improvements up front. The agreement is guaranteed, meaning that if the specified reduction in energy is not met, then Trane will pay the GWCCA the difference, reducing the project's risk.

Major aspects of the multifaceted $28 million project included replacement of the GWCC's central heating and cooling plant in Building B with modern, more efficient machinery, replacing the GWCC's interior, exterior and exhibit hall lighting, upgrading the facility's various water features along with lighting upgrades at Centennial Olympic Park.

Energy engineers from around the globe took notes during the session and intently asked Griffith and Trefzer various questions as they sought more details.

WEEC attendees

took

free tours of the convention center's facility upgrades that were completed in April

as part of the energy savings deal

. The tour include

d

the new, perhaps surprisingly colorful, central plant chiller room, which consolidated three separate chiller rooms, and now cools the entire 3.9-million-square-foot convention center. Also, the tour provide

d

an up-close view of the GWCC's new highly-efficient consolidated boiler room and an overview of the more than 60,000 LED lamps that were installed as part of the energy savings contract's lighting upgrade.

The GWCCA campus' newest kid on the block, the state-of-the-art Mercedes-Benz Stadium (MBS)

, h

ad a chance to tout its game-changing approach to sustainability

when

stadium General Manager Scott Jenkins

spoke during

the AEE Georgia Chapter Luncheon

, part of the

WEEC. MBS was designed to set a new standard for stadium sustainability and the venue is on track to receive

LEED

Platinum

certification.

 
The GWCC was awarded LEED Silver certification in 2014. LEED is an internationally-recognized green building rating system. The Authority is anticipating receiving an upgrade to LEED Gold status, largely on the strength of the successful energy savings contract with Trane.
GWCC
September 26, 2017
ATLANTA – (Sept. 26, 2017)
By Kent Kimes
Sr. Staff Writer
Commuters who traverse I-285, I-20, I-75 and I-85 know that semis, 18-wheelers and other commercial vehicles are no strangers to navigating in and around metro Atlanta's major roadways. But the technological side of moving these massive haulers from point A to point B is the focus of the inaugural North American Commercial Vehicle Show (NACV) running through Thursday (Sept. 28) at the Georgia World Congress Center (GWCC) in downtown Atlanta.
Although several sparkling and hulking big rig cabs are on display outside the facility on Andrew Young International Boulevard grabbing the attention of passersby, this isn't a consumer show for "Smokey and the Bandit" enthusiasts. Rather NACV is designed to connect the trucking industry's leaders, decision-makers, fleet owners and managers directly with vendors demonstrating and selling their latest product lines – and provide ample networking opportunities.
"It will be unlike any existing North American trucking trade show, with a clear focus on technology, and facilitating business between truck fleets and their suppliers," according to the NACV website.
It's a back-to-basics, meat-and-potatoes kind of show – granted top-of-the-line choice cuts and taters with all the fixings.
Always risky and difficult to forge a new niche, show organizers saw an opportunity to fill a void and were validated when exhibit space officially sold out in late August. That's 365,000 square feet of net exhibit space in the GWCC's Building B Exhibit Hall, featuring 400 exhibitors displaying innovative products and technical advances within the industry.
"Selling out the inaugural NACV Show underscores just how important our new, sophisticated and business-centric trade show concept is to the North American trucking industry audience," said Larry Turner, president and CEO of Hannover Fairs USA and co-organizer of the NACV Show. "There's not much unused space in that (exhibit) hall."
Indeed, the show floor is packed with shiny new freighters, commercial vans, delivery trucks, and aisle after aisle of booths featuring parts, components and the industry's emerging gadgets – it's like a trucking superstore on steroids.
And the show has an international flavor as 42 percent of the exhibit floor is occupied by companies headquartered outside of the U.S., including exhibitors from Argentina, Australia, Austria, Canada, China, France, Germany, India, Ireland, Italy, Japan, Mexico, The Netherlands, South Korea, Sweden, Switzerland, Taiwan and Turkey.
"We are thrilled that the industry's leading companies from around the world have embraced the show from its inception," said Turner.
Attendance at the inaugural NACV Show is expected to reach 12,000, including exhibitors, according to Turner.
NACV is a joint venture between Hannover Fairs USA, Newcom Media and Deutsche Messe, and will be held every other year, alternating with the IAA Commercial Vehicles show in Hannover, Germany. NACV will return to the GWCC in 2019.
GWCC
September 20, 2017
ATLANTA (September 20, 2017 ) –  Bassnectar, one of the world's top DJs and foremost EDM (electronic dance music) artists, returns to the Georgia World Congress Center (GWCC) for a performance on New Year's Eve, with tickets going on sale at noon Friday (Sept. 22).
Tickets are $89.99 for general admission and $235 for VIP, available via www.ticketmaster.com and http://bassnectaratl.shop.ticketstoday.com. Admission is restricted to patrons 18 and older.
Also on the bill are What So Not, OTT, and Phutureprimitive.
Bassnectar, the stage name for American deejay/record producer Lorin Ashton, sold out a two-night stand at the GWCC's Exhibition Hall A3 last September, transforming the 105,000-square foot space into a mega-dance club, drawing a combined 20,000 devoted Bassheads.
GWCCA
September 14, 2017
ATLANTA (SEPTEMBER 14, 2017) – The Atlanta Super Bowl LIII Host Committee today unveiled its official logo and launched its website along with all social media channels. 
The Host Committee's color emblem is classic red and modern gray with a distinct aerial view of Mercedes-Benz Stadium as part of the logo.
The letters ATL in the ATLANTA word mark are prominently featured in a powerful dark gray color symbolizing a vibrant, progressive and diverse city.
The red and gray color scheme signifies a bold and innovative spirit that is present every day in a global city that prides itself on a unique, inclusive warmth and charm. 
Host to Super Bowl LIII is keenly highlighted in red, which confidently underscores Atlanta's world-class reputation in the sporting community.
The new state-of-the-art Mercedes-Benz Stadium's dynamic roof element in the logo showcases a special red and gray color combination that strategically reveals football imagery with gray goal posts as part of the inner roof panel outline.
This motif visually represents the Atlanta Super Bowl Host Committee's goal to unite this football hotbed as dedicated ambassadors and welcome the preeminent sporting event in the world to Atlanta on February 3, 2019 at Mercedes-Benz Stadium on the Georgia World Congress Center Authority campus.
"We want to introduce our logo design with a nod to our great city as well as the finest stadium in the world and show how much we are anticipating the challenge of hosting a Super Bowl experience like none other," said Atlanta Super Bowl LIII Host Committee Chief Operating Officer Brett Daniels.
"We created this logo to represent the passion, pride and excitement we feel for playing host to pro football's crown jewel," added Atlanta Super Bowl LIII Host Committee Executive Director Carl Adkins. "We tried to creatively include the key architectural element of our new iconic stadium in the design while also adding a special football touch as goal posts anchor the dynamic roof panel."
The Host Committee has selected AtlSuperBowl53.com as it's official website address. AtlSuperBowl53.com is the site where NFL fans and media can get the latest information on everything related to Super Bowl LIII. The site is live starting today.
To establish consistency and easy access across all social media channels, @atlsuperbowl53 will serve as the official Twitter, Instagram and Facebook handles for the Host Committee.
Media Contact
Frank Kleha
404.223.8872
About the Super Bowl LII Host Committee
The Super Bowl LIII Host Committee was formed in 2017 under the Championship Hosting Division of the Atlanta Sports Council. Executive staff includes Carl Adkins, Executive Director, Cyone Batiste, Assistant Director of Communications and Community Engagement, Brett Daniels, Chief Operating Officer, Lee Hendrickson, Vice President of Volunteer Programs and Community Engagement, Julia Karrenbauer, Vice President of Events and Sponsorship Activation, Frank Kleha, Vice President of Marketing and Communications, Phill Lana, Director of Operations and Logistics, Chincie Mouton, Project Manager, Amy Patterson, Vice President of Operations and Logistics, Erin Shearer, Director of Marketing and Communications, Diana Trujillo, Director of Events, and Abe Williams, Volunteer Programs Coordinator. 
GWCCA
September 10, 2017
ATLANTA – (Sept. 10, 2017)
By Kent Kimes
Sr. Staff Writer
Are you ready for some futbol, downtown Atlanta?
A sold-out crowd of 45,314 at  Mercedes-Benz Stadium (MBS) responded with an emphatic yes today as the Atlanta United played its first-ever game on its new home turf at the $1.5 billion state-of-the-art venue on the Georgia World Congress Center Authority's (GWCCA) downtown Atlanta campus.
It was another historical debut for the multi-purpose venue which officially opened its doors Aug. 26 with the Atlanta Falcons' inaugural pre-season home game and followed that with a pair of Chick-fil-A Kickoff Games over the Labor Day weekend.
The Major League Soccer club – Atlanta's first such franchise – began its inaugural season at Georgia Tech's Bobby Dodd Stadium in Midtown, posting a 6-2-1 record there while construction of MBS was completed. The team, owned by Atlanta Falcons owner Arthur Blank, has been a hit on and off the field so far – battling for a playoff spot and winning over the city with pre-game festivities, watch-parties at local sports bars – and United flags adorning front porches across metro Atlanta.
Each of the United's nine home matches at Bobby Dodd Stadium were sold out, and fans created an electric atmosphere at the venerable facility, wearing the team's gold, black and victory red striped replica jerseys, waving flags and shouting the call and response chant,"Atlanta…United" from one side of the stadium to the other.
That energy transferred to MBS today, as the crowd roared for the first time when United players took the field at 3:07 p.m. for warm-ups prior to the 3:55 p.m. kickoff against FC Dallas – the first matchup between the clubs.
And they went wild when the first MLS goal in the stadium's history was scored by the United defender Leandro Gonzalez Pirez at 4:09 p.m., giving the home team a 1-0 advantage during the game's 14th minute. Atlanta held on for a 3-0 victory.
Also, prior to the game, many fans were cheering on the Falcons defeating the Chicago Bears in the Windy City. They watched the NFL action unfold on a multitude of video screens located throughout the building and erupted in bursts of applause with each pivotal play, all while United and Dallas players warmed up and readied for kick off.
After the Falcons sealed a 23-17 victory, the MBS crowd focused on the other type of football – or futbol – playing out on the pitch in front of them.
While Major League Soccer is new to the city, the sport is no stranger to the GWCCA campus. MBS's next door neighbor, the Georgia Dome, hosted several soccer matches throughout its 25-year history, including the prestigious CONCACAF Gold Cup and various international friendlies.
Meanwhile, it's a jam-packed opening month for the United at their new home with matches coming up at 7 p.m. Wednesday (Sept. 13) against the New England Revolution and a 4 p.m. Saturday (Sept. 16) contest with Orlando City. The United's September schedule at MBS continues with games vs. L.A. Galaxy on Sept. 20, the Montreal Impact on Sept. 24, Philadelphia Union on Sept. 27 and a rematch against New England on Sept. 30.
GWCCA
September 6, 2017
ATLANTA – (Sept. 5, 2017)
Gregory Bryant joins the Georgia World Congress Center Authority (GWCCA) today as its new Director of Vendor Management, rounding out the organization's commercial team leadership.
Bryant, who most recently served as director of campus services at Clark Atlanta University, is responsible for generating new revenue streams and new products while also coordinating and developing GWCCA partner revenue streams to increase profitability of the Authority and enhance customer relationships.
Bryant held management positions at Miami Dade College, Strayer University, Florida International University as well as being an adjunct professor, and trades the academic campus for the GWCCA's dynamic downtown Atlanta campus, which includes the 3.9 million square foot Georgia World Congress Center, Centennial Olympic Park, just-opened Mercedes-Benz Stadium, College Football Hall of Fame, and Junior Achievement Discovery Center. He has more than 20 years of vendor management experience in higher education, retail and corporate sectors.
"Greg brings to GWCCA a strong financial background as well as extensive experience in the request for proposal (RFP) process and contract negotiations," said Joe Bocherer, the Authority's Chief Commercial Officer. "He has been successful in fostering new revenue streams while driving service excellence in the university sector, and I fully anticipate this core skillset to transfer quickly to our campus and its hospitality environment."
Bryant earned a Bachelor of Science in Business Management and a Master of Business Administration degree from the University of Phoenix and anticipates a smooth transition from the university setting to the No. 1 convention, sports and entertainment destination in the world.
"At the end of the day, all customers want the same service and experience," he said. "With my experiences at the universities, it will translate easily within the GWCCA life because of similar environments with varieties of groups from different aspects of life seeking a memorable experience."
About the Georgia World Congress Center Authority
Located in the heart of downtown Atlanta, the Georgia World Congress Center Authority (GWCCA) includes Mercedes-Benz Stadium, the 3.9 million-square-foot Georgia World Congress Center, the decommissioned Georgia Dome, and 21-acre Centennial Olympic Park. Additionally, GWCCA manages operations of the Savannah International Trade & Convention Center. This past year, the GWCCA hosted 523 events and welcomed more than 2.7 million visitors, creating an economic impact of $1.51 billion.
GWCCA
September 1, 2017
ATLANTA (Sept. 1, 2017)
–
By Kent Kimes / Sr. Staff Writer
On Monday when Gregory Johnson retired for the evening, he slept straight through the night for the first time in a year.
That's because a 10,000-pound weight had figuratively been lifted from his shoulders earlier in the day.
Installed Sunday and Monday on the Georgia World Congress Center's East Plaza, Johnson's sleek stainless steel 28-foot-tall, 5-ton Modern Peach sculpture commemorating the Chick-fil-A Peach Bowl and Chick-fil-A Kickoff Game was officially unveiled today during a ceremony and champagne toast attended by officials from the Southeastern Conference, Atlantic Coast Conference, Florida State University, University of Alabama, Georgia Tech, University of Tennessee, Chick-fil-A, College Football Playoff, ESPN, Lions Club and the Georgia World Congress Center Authority (GWCCA).
Peach Bowl Inc. commissioned Cumming-based artist Johnson to create the piece and the organization donated the sculpture to the GWCCA campus, where 25 Peach Bowls and 11 Kickoff Games have been played.
Johnson, who has created more than 1,000 sculptures that are displayed across the globe, including 17 in Georgia, spent two years working on the Modern Peach, from planning and design work to fabrication and installation. The last eight months were particularly intense as he and his team spent six days a week working on the project. "It has been an amazing journey. I have an amazing team that I have the privilege to work with," Johnson told the crowd that gathered today on East Plaza.
Johnson's other public installations include modern works at Avalon in Alpharetta and a 25-foot piece in Braselton entitled Asclepius, named after the Greek deity of health and well-being.
But the Modern Peach is his largest and most complicated.  "About 175 artisans, engineers and people have touched this peach so that we could design it, create it, build it, and install it," said Johnson.
Peach Bowl Inc. executives wanted the sculpture in place prior to Saturday's first Kickoff Game at Mercedes-Benz Stadium to jumpstart the 50th anniversary of the Peach Bowl, which shifts from the Georgia Dome to the new state-of-the-art stadium on Jan. 1.
"We decided to donate the peach art to the GWCCA campus since it is on the walking path for our Chick-fil-A Kickoff Games and Chick-fil-A Peach Bowl," said Gary P. Stokan, President and CEO of Peach Bowl, Inc. "It's also next to the College Football Hall of Fame – which we led the relocation of and construction on the GWCCA site – and it will be seen by millions of people who will attend events at Mercedes-Benz Stadium, Philips Arena and the Georgia World Congress Center over the years."
Peach Bowl Inc. was kicking around ideas "as to how we could commemorate our 50th Anniversary Golden Season in 2017," said Stokan, when legendary former University of Georgia football coach Vince Dooley approached them with an offer to meet Johnson. Dooley, who is a member of the Peach Bowl Hall of Fame, had commissioned two traditional bronze works by Johnson, and the coach was supportive of the artist's vision to create and site his monumental peach in Atlanta.
After its installation on Monday, the enormous sculpture a few steps from Andrew Young International Blvd. was shrouded in black all week leading up to today's unveiling, drawing various crowds of curious onlookers.
In this age of selfies and social media, the Modern Peach was designed with photo ops in mind, with an inset step built into the base where people can stand and/or pose, with the iconic symbol of the Peach State and the GWCC as the backdrop.
"My hopes are that it brings joy and a smile to everyone who sees it," said Johnson. "I like looking up…that is inspirational. This is a metaphor to looking up spiritually towards God, towards peace and hope and positive mentalities."
NEWS ARCHIVES
GWCCA:
GWCC:
PARK:
DOME: