Stashed away in rows of tall, metal sliding file cases in the basement of the Atlanta History Center are reminders of Atlanta's finest moment from the mid-1990s.
There are many iterations of the bug-eyed mascot Izzy, pieces of Olympic torches, commemorative bricks honoring the likes of homerun champ Hank Aaron and Atlanta's Olympics mastermind Billy Payne.
There's even an Olympics-themed toolbox.
Upstairs in the Buckhead facility's new wing where the recently restored and relocated Cyclorama: The Battle of Atlanta debuted in February, the beginnings of the history center's New Atlanta Olympic Exhibition earmarked for a July 2020 opening are in evidence.
And so far, the exhibit-in-progress' visual placeholders have a decidedly Georgia World Congress Center Authority (GWCCA) flavor, with conceptual designs for Centennial Olympic Park adorning the walls, along with maps of Olympic events showing the Georgia World Congress Center and now-defunct Georgia Dome as host venues.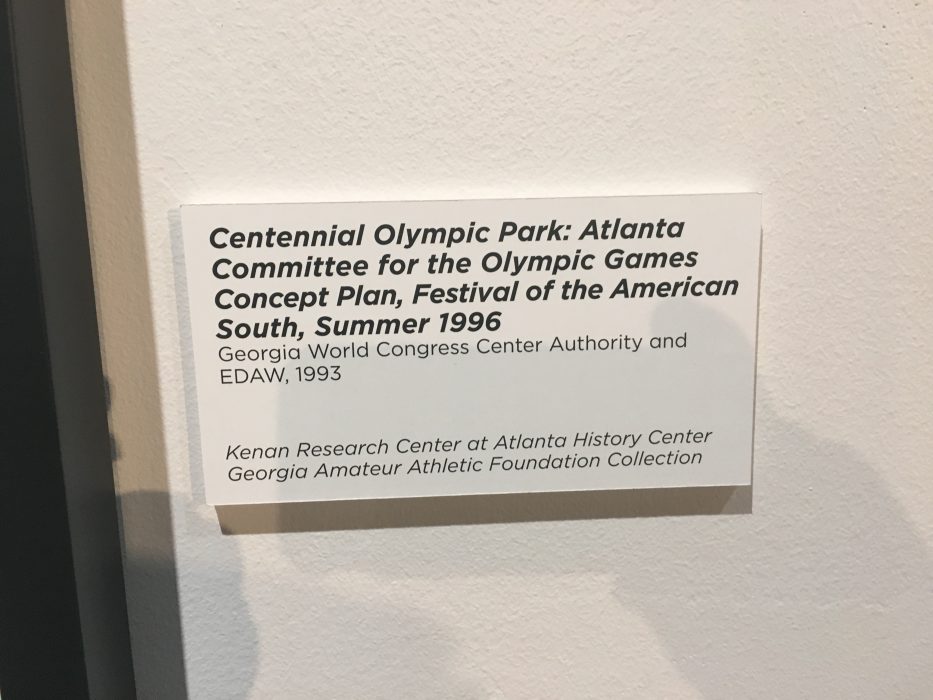 But what you see now is not necessarily what you'll see next July when the exhibit opens to coincide with Tokyo's Summer Olympics.
"We wanted to put some teaser things in the space," said Sarah Dylla, Olympic Exhibition Curator for the Atlanta History Center. "It will be completely different come next summer. The items on the wall do speak to things that we're thinking about showcasing."
That means Centennial Olympic Park, Atlanta's lasting legacy of the 1996 Summer Olympics, figures to feature prominently.
"I think the Park is a huge part of the story," said Dylla.
The Park was conceived by the aforementioned Payne, Chief Executive Officer of the Atlanta Committee for the Olympic Games (ACOG). He envisioned it as a gathering spot during the Games (which it was), and the Olympic gift that keeps on giving (it is).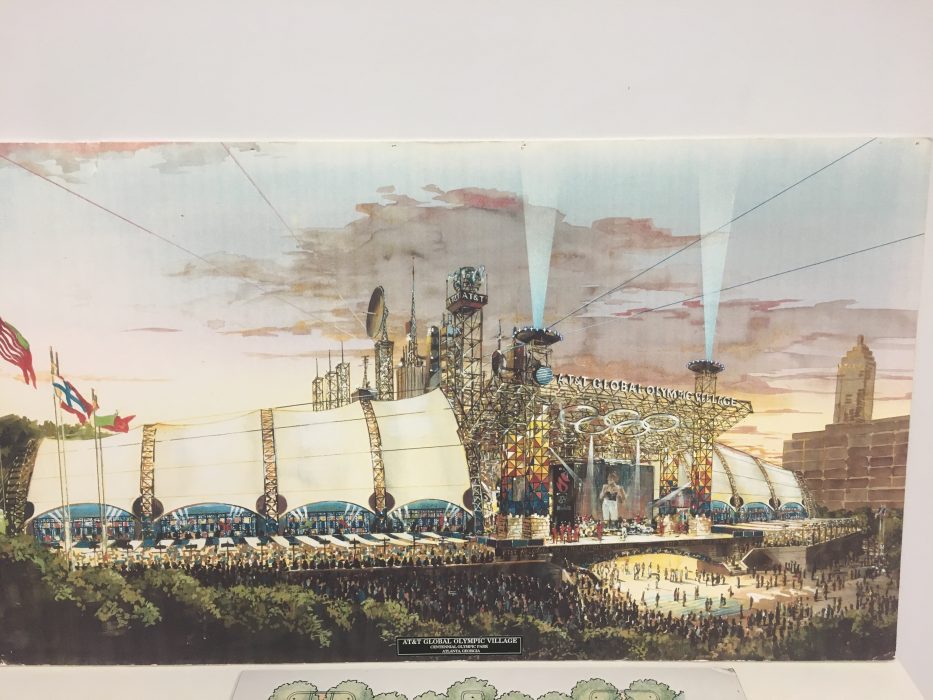 Now the anchor of a thriving hospitality and tourism district, and serving as a catalyst for the surrounding commercial and residential development, Centennial Olympic Park was built on top of a variety of vacant lots and where dilapidated buildings stood.
"It was a very intentionally-planned official Olympic legacy," Dylla said of the Park. "And it's been a magnet for continued growth and change."
The History Center, said Dylla, is the official repository for ACOG (which doesn't exist as an organization anymore), hence the basement stash of all things related to the 1996 Summer Olympics, including the conceptual plans and models for the Park.
Many items from this collection of memorabilia and artifacts were utilized in the center's original Olympic exhibition which ran from 2006-2016, known as the Olympic Games Museum.
That presentation was closed and taken down as part of the recent renovations, and appropriately, the new Olympic display will complete the museum's wing of new offerings with 2,600 square feet of exhibit space known as the Payne Gallery between the museum gift shop and the custom-built Lloyd and Mary Whitaker Cyclorama Building.