The GWCCA welcomes millions of visitors to our campus each year. Learn about the services available to all guests who visit us.
Things to Know
Here at the Georgia World Congress Center, we offer a full array of services and amenities in the main entrances and concourses to ensure you have a great visit.
Amenities
From the minute you enter the Georgia World Congress Center, Guest Services Specialists are ready to assist you with questions and directions. The GWCC has information desks at the entrance to each building where you will find friendly staff ready to help with brochures, maps, wheelchairs for individuals with disabilities, and information about the location of your event.
During your visit to the Georgia World Congress Center, keep an eye out for the monitors strategically placed throughout the facility. The monitors serve as the GWCC's wayfinding system with slides that direct visitors to each event taking place in the building as well as other amenities located on site.
ATMs provided by Welch ATMs are located throughout the Georgia World Congress Center for your convenience. Avail, Plus, Honor, Discover, MasterCard, Visa, Cirrus and Alert cards are accepted.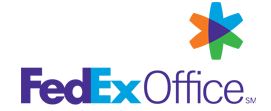 Conveniently located in the Building B and C entrance lobbies, FedEx Office offers virtually everything to meet your convention and business needs.
Services include:
full service digital color and black and white copying and printing
computer rentals, laptop docking stations
document finishing services – binding, collating, cutting, folding, stapling
presentation services that include production of high quality mounted boards, posters, banners
wheelchair and mobility scooter rentals
copier equipment rentals
FedEx Express® U.S. Package Services
FedEx Ground®
Office Supplies
For more information about FedEx Office convention services at the Georgia World Congress Center and to place an order, please go to: www.fedex.com/us/office/ FedEx Office
404.223.4660 phone
404.223.4776 fax
404.221.0000 after hours
[email protected]
Laptop and PDA users will find no trouble accessing the Internet at the Georgia World Congress Center thanks to a wireless network installed throughout the facility. Wireless Internet Zones are located in the common areas of the convention center, including all restaurants and eateries. To utilize wireless Internet:
Connect to the GWCCWIFI network.
Launch the browser. It will automatically be redirected to a registration page.
Select one of the "Quick Connect" options.
Complete the name, address and billing information through the Verisign secured check-out page.
If you need a postcard, newspaper or Atlanta souvenir, the Georgia World Congress Center operates two unique gift shops in the Building B and Building C entrance lobbies. In addition to gifts, you'll find film, batteries, gum, candy, periodicals and tobacco products.
Accessibility is a top priority at the Authority. From parking to the trade show floor, the GWCC is fully accessible to all guests. There are ramps at all entrances, and restroom facilities for disabled patrons are provided throughout the facility.
The GWCC was designed to provide full access to guests with disabilities. We offer ample designated disabled parking and several passenger drop-off areas. Other services include Braille instructions on elevators.
Manual push wheelchairs available for use by attendees while in the building. Wheelchairs are free of charge, available on a first-come, first-served basis, and can be found at the Information Desks in Buildings A, B, and C. We require a valid photo ID (driver's license or passport) and will return the ID once the wheelchair is returned.
Scooters may be rented in advance for a fee from Scootaround. The pickup location is at the FedEx Office Business Centers located in the main lobby of Buildings B and C.
Dining
From cafes and food courts on the concourses to concession stands and specialty food carts on the trade show floor, the Georgia World Congress Center and its food service partner, Levy Restaurants, offer a wide array of dining options. The GWCC operates more than 15 permanent restaurants and eateries, including the flexible eatery concept Social Table, Southern Roots and Googie Burger located in Centennial Olympic Park next to the fountain of rings.
Lost an item?
Complete this form to report any lost or missing items and a member of our team will reach out to you as soon as possible.
Know Before You Go

Get all of the essential information before heading to the Championship Campus.