The Georgia World Congress Center Authority (GWCCA) campus is home to one of the coolest places on earth…especially if you ask a local middle schooler.
The Chick-fil-A Junior Achievement Discovery Center, housed in Building C of the Georgia World Congress Center (GWCC), opened in September of 2013, and recently expanded and renovated its space and now includes the organization's headquarters.
Every year, more than 30,000 middle school students from Atlanta Public Schools, DeKalb County Schools, Fulton County Schools and Marietta City Schools take part in JA BizTown and JA Finance Park, the two interactive areas located inside of the Discovery Center.
"It's in the heart of the Atlanta and Georgia business community. We're not tucked in an industrial park outside of the city in a faceless warehouse, we are in one of the most prominent buildings in downtown Atlanta," said Derek Kellogg, Senior Director of Operations for Junior Achievement of Georgia. "Being in this location obviously gives the organization a lot of visibility, but also, for those students that live in the shadow of the skyline but don't necessarily have someone that works at those companies in those buildings… just walking through the door of the GWCC and the Discovery Center gives them a sense of belonging and purpose while showing them another side of the world. Being in such a prominent location creates belonging and inclusion for all students, no matter what corner of Atlanta they may be coming from."
JA BizTown creates a unique opportunity where students are able to interact within a simulated macro-economy, and take on the role of an employee, taxpayer and consumer. During their visit, students receive job assignments and work in teams at their assigned business. By the end of the simulation each student completes a day's work, develops a personal budget, deposits a paycheck at the bank and makes purchasing decisions. Finance Park gives students the rare opportunity to experience their personal financial futures first-hand.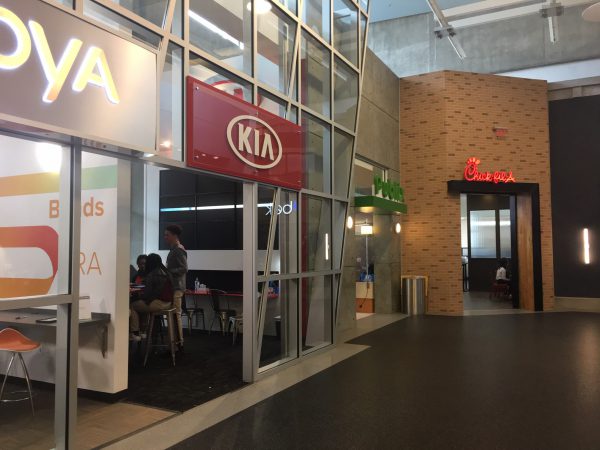 The Junior Achievement Discover Center is a great addition to the GWCC. Not only is it a real-life simulation of adulthood for middle school students, but the space also plays host to many corporate meetings and social events.
Junior Achievement of Georgia, whose vision is to "Develop a generation of individuals who are armed with the confidence, knowledge and determination to thrive; to build a better future for themselves and their community," has moved its headquarters from Sandy Springs to the GWCC.
"We had already been operating in the space, minus our Chief Financial Officer and IT staff. It's a minimal number of people that are moving, but now all operations are housed out of the Georgia World Congress Center," said Kellogg.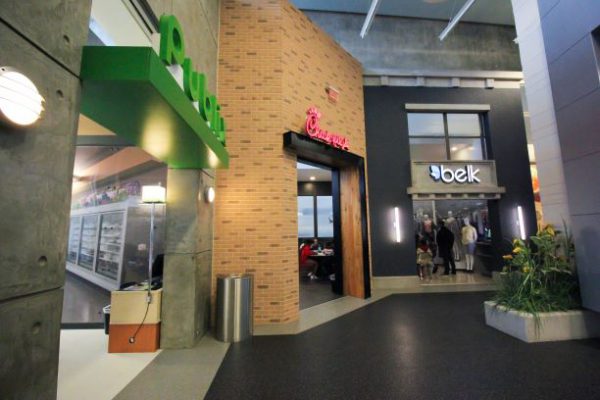 This moved prompted an update of the 50,000-square-foot space; offices and bathrooms were renovated or added including a unisex restroom. A glass storefront, IT room, and a coffee bar are also a part of the new look, and renovations included the Junior Achievement breakroom, main storefront entrance, mezzanine storefront, and Home Depot and Mercedes-Benz stores.
When asked about the benefits of working out of the GWCC, Kellogg replied, "The location and access to public transportation is huge, a lot of college students come in to volunteer. The level of collaboration and support that we receive from the GWCC makes it a very easy and well received experience for those who make the journey to the center. The GWCC does a great job in helping to welcome our volunteers. Whether it's the parking staff or security, it's always been fantastic."
Want to volunteer?  Learn more about Junior Achievement of Georgia by  visiting http://www.georgia.ja.org/.