Uniformed Division Patrol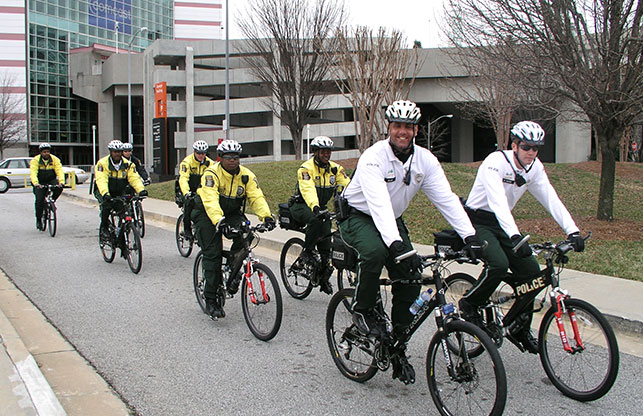 The Uniformed Patrol Division is the Department's largest organizational component and includes all uniformed sworn officers as well as non-sworn uniformed Security Officers who respond to emergency and non-emergency calls for service. Specialized functions of the Division include a Response Team Bicycle Patrol Unit, which enables quick response on all terrains in the most densely populated areas for safe resolutions to incidents.
The Uniformed Patrol Division is fully committed to understanding and addressing current community safety and quality of life issues. And to maintain the highest level of integrity and stewardship with visitors, customers, and staff in order to reduce criminal victimization while enhancing public safety through aggressive enforcement.