ON Site is the facility's in-house AV service provider. A full service audio visual rental and staging company, ON Site provides the convenience, the expertise, and cost-effective management to ensure that your meeting or event is a complete success. Please visit the ON Site website..
The Georgia World Congress Center Engineering department provides a variety of utility services ranging from electrical needs to rigging and audio/visual effects to plumbing, fulfilled by our skilled trades and professional staff. We have extensive inventories and are staffed with professional technicians who maintain, set-up and operate these services throughout the facility. Ordering these services is easy with online order forms for the following services:
Electrical Service
Compressed Air, Water, Drain, Gas and Steam
Cable Television
Lighting
Plumbing
Labor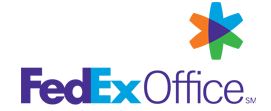 Conveniently located in the Building B and C entrance lobbies, FedEx Office offers virtually everything to meet your convention and business needs. Services include:
full service digital color and black and white copying and printing
computer rentals, laptop docking stations
document finishing services – binding, collating, cutting, folding, stapling
presentation services that include production of high quality mounted boards, posters, banners
wheelchair and mobility scooter rentals
copier equipment rentals
FedEx Express® U.S. Package Services
FedEx Ground®
Office Supplies
For more information about FedEx Office convention services at the Georgia World Congress Center and to place an order, please go to: www.fedex.com/us/office/services/conventions/locations/Atlanta.html FedEx Office
404.223.4660 phone
404.223.4776 fax
404.221.0000 after hours
[email protected]

IT'S ALL ABOUT THE FOOD... And the thousands of details that surround it!
Contact us and we can help plan the perfect event from start to finish.
Levy Restaurants is the exclusive caterer for the Georgia World Congress Center Authority. As a family of passionate restaurateurs, our goal is to ensure your experience is one that you and your guests will truly enjoy. At Levy Restaurants, we love what we do...and it shows!
From black tie galas to business conventions, enjoy world class hospitality and award winning food. Levy Restaurants offers fabulous dining experiences in the most unique space in Atlanta. We have event opportunities from an extravagant gala on the football field at the Georgia Dome, to an awesome prom under the stars in Centennial Olympic Park, to dancing in our ballrooms with city skyline views. We create long lasting memories all over downtown Atlanta. Dare to be different!
Sidney Marcus Auditorium
Capacity: 1,726
The auditorium has a two-level audience and a 3,445-square-foot stage. With full-stage lighting, audio and VIP lounge and facilities.
Thomas Murphy Ballroom
Capacity: 2,192 - 4,500
The ballroom has 33,000 square feet, with a capacity of 2,560 guests for dinner, 4,500 guests for theater and a 2,280-square-foot stage. There is also a Galleria pre-event space. The ballroom divides into three sections and has dressing rooms and VIP private access.
Georgia Ballroom
Capacity: 1,544-3,600
The ballroom is host to spectacular galas and serious keynote addresses and offers a galleria area and outdoor balcony second to none. The fabulous balcony overlooks the West Plaza, a salute to sports, and the magnificent Georgia Dome.
Centennial Olympic Park
Capacity: up to 20,000
Welcome to the park that hosted the 1996 Olympics in Atlanta. This 21-acre playground is perfect for large gatherings under the stars... complete with an amphitheater and the iconic Fountain of Rings. Imagine the amazing photos you could take in the middle of downtown Atlanta!
Contact us for a site visit and see the possibilities!
Let us help you book it and cook it!
Our new Catering Menu is now available! Catering Menu
Contact:
Levy Restaurants 404-223-4500
The following services can be provided by the GWCCA for one-stop-shop convenience. Our Guest Services team offers a variety of services including:
Baggage
Staffing
Freight/Escalator/Egress/Ingress Monitors Escorts (ADA)
Ushers and Ticket Takers
Information Desk Staffing
VIP Concierge
Attendee Shuttling in Halls
Bathroom attendants and accoutrement for VIP areas or banquet events

CCLD Networks is the exclusive Internet and Telephone provider for the Georgia World Congress Center Authority. CCLD provides the most advanced services available, and can install them anywhere within the GWCCA campus. Make sure you keep your show connected with any of these options:
High-Speed Internet Lines
Dedicated Bandwidth Networks
Custom Wireless Networks
Fiber Optic Cabling
Phone Lines
Other Communication Services
Contact CCLD Networks today to customize your Telecommunication needs to make your show stand out.
P.
404.222.5500 /
F.
404.222.5514 /
E.
[email protected]
Parking Services

The Georgia World Congress Center Authority operates three surface lots and two parking decks on campus managed by SP+. There are over 5,600 parking spaces to make visiting the GWCCA convenient for guests.

Standard daily rate for parking is $15. During major events and game days, parking ranges from $20-$60 on campus. All lots are gated and attendants are on duty during all show/event hours. Additionally, our own public safety force patrols the lots and decks ensuring the safety of you and your automobile.

Marshalling Yard

The Georgia World Congress Center Authority operates an on-site 540,000-square-foot marshalling yard on Ivan Allen Jr. Blvd. next to the Yellow Lot. Not many convention centers across the country offer an on-site marshalling yard, which can save you time and money. The marshalling yard can accommodate approximately 600 trucks just seconds away from GWCC loading docks.

Additionally, like all parking decks and lots on campus, the marshalling yard is patrolled 24 hours a day by GWCC Public Safety to ensure safe access to and from the facility during the show.
The Advantage Program highlights the unique and traditional sponsorship opportunities, in addition to the Center's extensive digital signage network. Developed to assist customers, exhibitors and corporate partners with new and creative ways to achieve maximum return on their sponsorship investment, this is accomplished through extensive exposure during events to the GWCC's millions of guests that visit our campus and venue on an annual basis.