The exterior of Mercedes-Benz Stadium was bathed in green light Thursday (Nov. 21) night, while inside the venue Atlanta-based rockers Collective Soul headlined the Greenbuild International Conference and Expo's Greenbuild Celebration.
The first professional sports stadium in the U.S. to achieve LEED (Leadership in Energy and Environmental Design) Platinum status, it was a fitting site for the celebration of sustainability as Collective Soul bashed out a string of mostly '90s pop-rock hits, including its signature tune "Shine."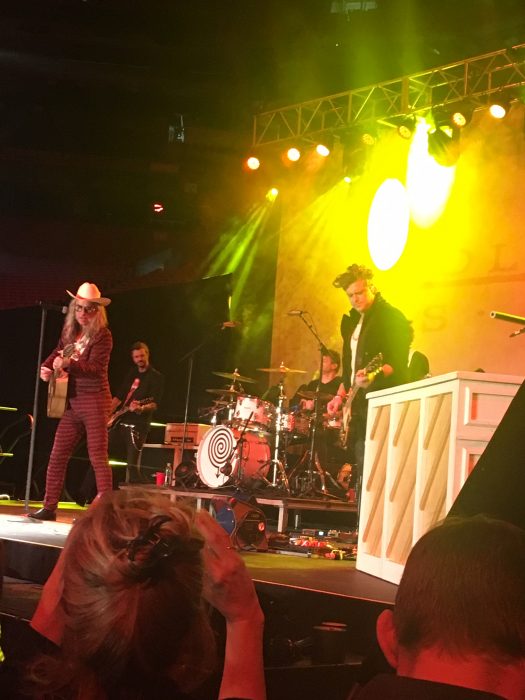 Meanwhile, the conference – dedicated to sustainability in the built environment – wrapped up today (Nov. 22) with education sessions and a final keynote at the Georgia World Congress Center (GWCC), the world's largest LEED Gold certified convention center.
Greenbuild, the largest gathering of green industry professionals, is hosted by the U.S. Green Building Council (USGBC), the same organization that administers the LEED program, a system that helps buildings operate more efficiently and be more environmentally responsible.
The four-day event featured more than 200 educational sessions, 300 exhibitors, keynote speakers, and special events, such as the Women in Green Luncheon. It was Greenbuild's first time back at the GWCC in 14 years.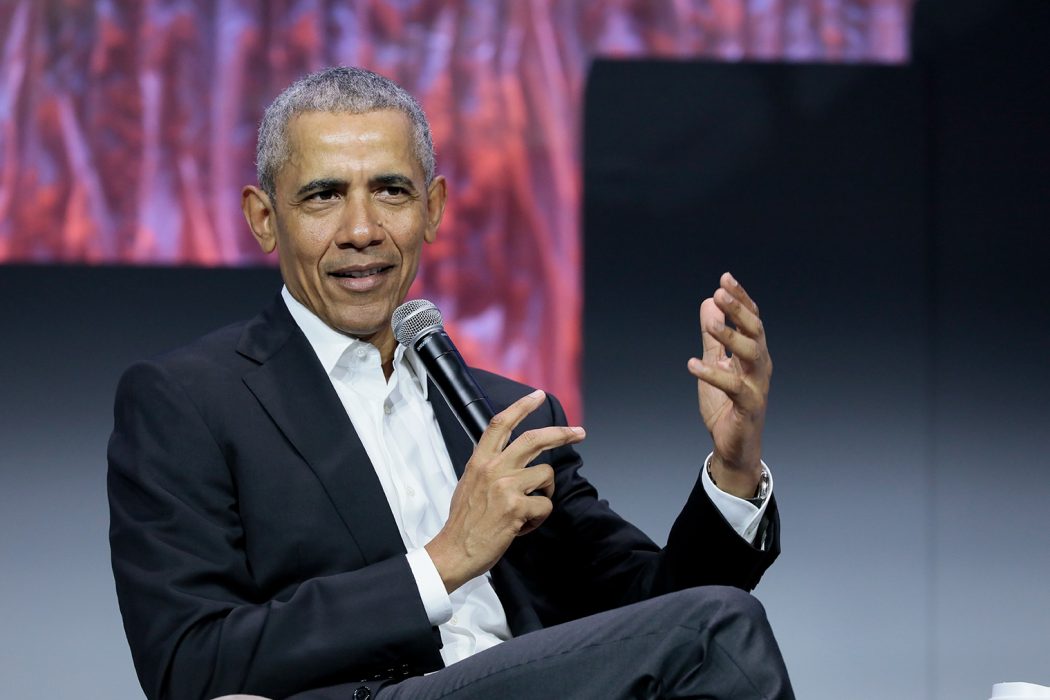 On Wednesday (Nov. 20), former President Barrack Obama energized the crowd inside Exhibit Hall B1 in an hour-long question-and-answer session with USGBC's President and CEO Mahesh Ramanujam.
It was the GWCC's second presidential visit in two weeks as President Donald Trump launched his initiative to reach out to African-American voters on Nov. 8 in Building C.
In the discussion with the USGB president, Obama made the direct connection between global economic inequality and climate change.
"The reason I say those two things are connected is that it is hard to figure out how we solve sustainability issues and deal with climate change if you also have huge gaps in wealth and opportunity and education. Because what happens — and we're seeing this around the globe — is that as wealth gets more and more concentrated and more and more energy is used up by the few, the many become resentful and it undermines our sense of politics and a sense of community," he said. "It is hard for us then to mobilize the body politic around taking collective action."
Greenbuild was also a prime opportunity to showcase many of the GWCCA's corporate social responsibility (CSR) initiatives.
Attendees took tours of the GWCCA's facilities to learn about waste stream-related operations and see how materials are being separated here and diverted from landfills. Reducing waste from the actual event was also a main priority, including front-of-house composting, bins for recycling registration badges/lanyards, and a bring-your-own water bottle initiative. Organizers are attempting to obtain Zero Waste Event certification for Greenbuild 2019 and also the Events Industry Council's Green Meetings certification.
A popular attraction on the exhibit floor also had a GWCCA-flavor.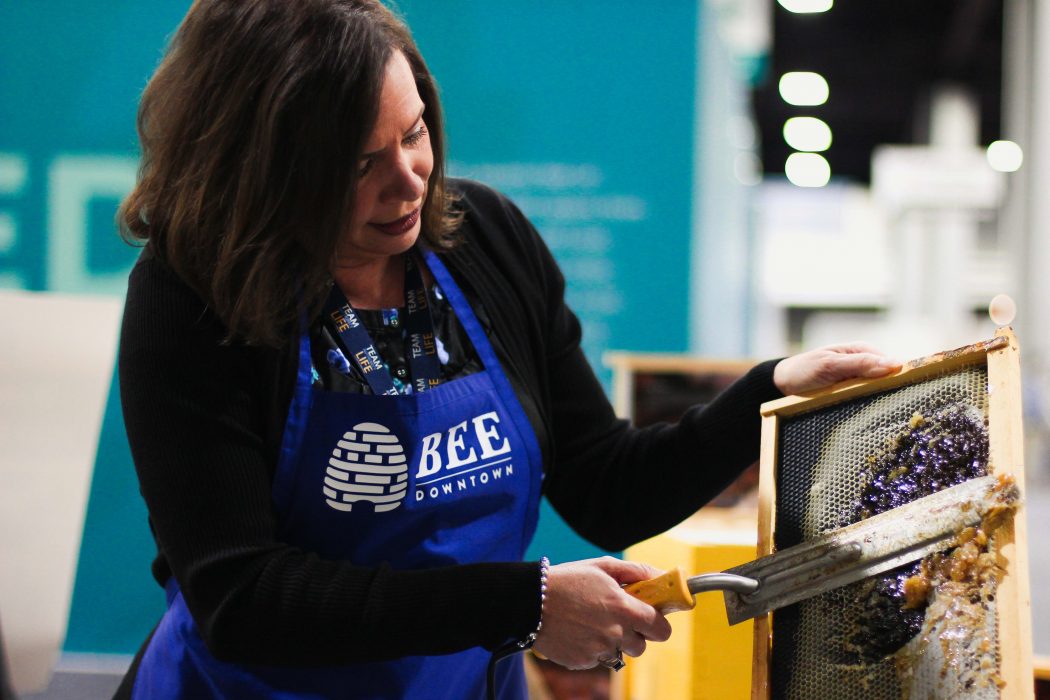 Creating a buzz of onlookers, GWCCA team members volunteered Wednesday for the first honey harvest from the Authority's beehives. The hives, a partnership with North Carolina-based Bee Downtown, are located in the grassy pocket park on the GWCCA campus at the corner of Northside Drive and Joseph E. Boone Blvd.
The extracted honey will be bottled and used in recipes by the GWCCA's food services partner Levy Restuarants, and also given as gifts to customers and stakeholders.

Tim Trefzer, GWCCA's director of sustainability and corporate social responsibility, served on Greenbuild's host committee and was pleased with the results.
"It was a great lineup, a great program," he said. "I've heard nothing but great feedback about the building, the campus and about Atlanta. It was an honor to have them back after 14 years – hopefully, they won't wait another 14 years to come back."
Sherida Sessa, Brand Director for Greenbuild International Conference & Expo, explained why the event chose GWCCA and Atlanta as host.
"Atlanta was a perfect city for Greenbuild 2019. As a LEED-certified city, it is making strides in sustainability not only to support the environment but to improve the living standard for its residents," she said. "Its progress and commitment can be seen across more than 900 buildings and spaces participating in LEED. The Georgia World Congress Center's green building efforts and LEED Gold certification reinforced the decision to host Greenbuild in the city. Its incredibly walkable location meant our attendees wouldn't have to rely on cars to get from their hotel to the venue. Throughout the conference, attendees also saw first-hand how a focus on reducing waste, conserving water and access to greenery and outdoor spaces can make for a more impactful conference experience."