LatinX/Hispanic Heritage Month is a month-long national celebration recognizing the accomplishments and influences of Hispanic Americans in the history, culture, and achievements of the United States. Today, on the final day of this celebration which began on September 15, we share some of the contributions that have enriched our campus and workforce.
Georgia World Congress Center Authority (GWCCA) appreciates our diverse workforce and proudly celebrates LatinX/Hispanic Heritage month.
What does LatinX/Hispanic Heritage Month Mean To You?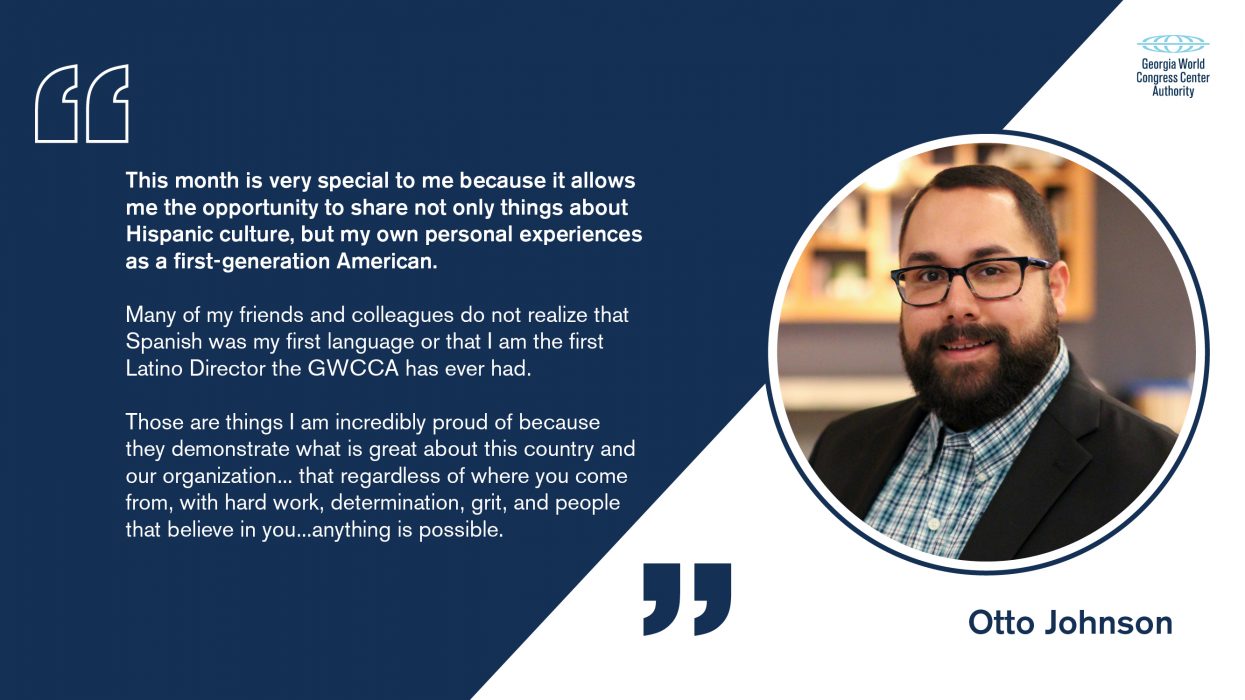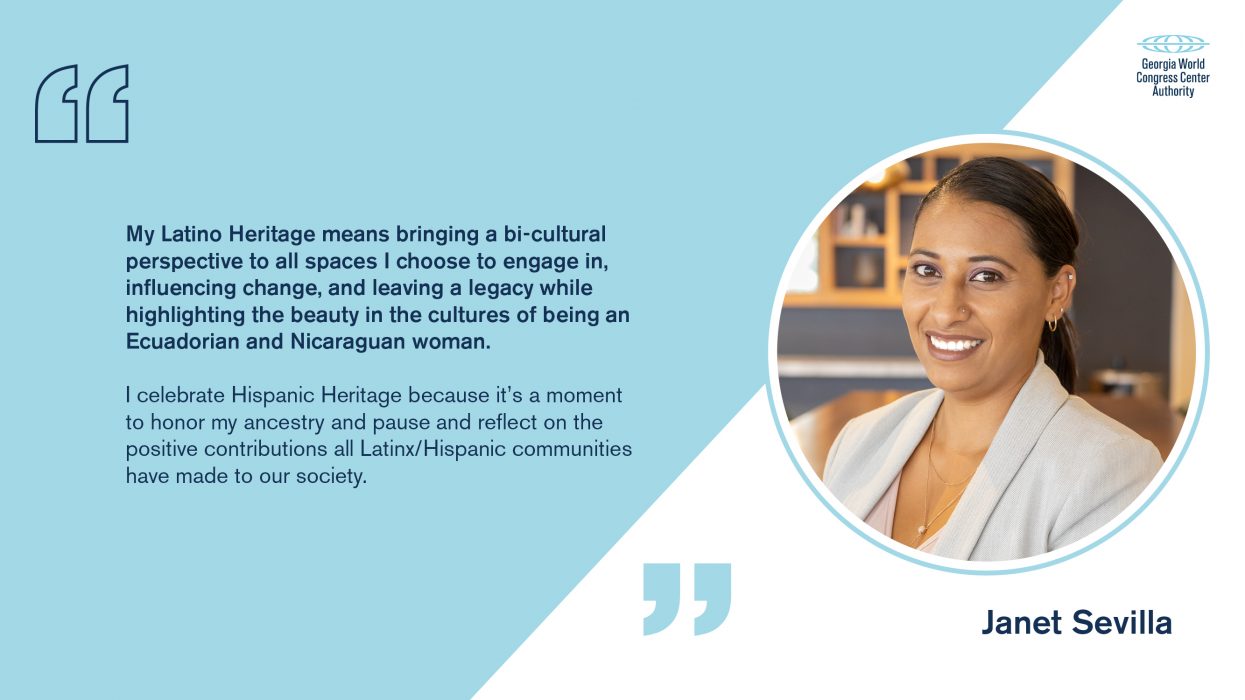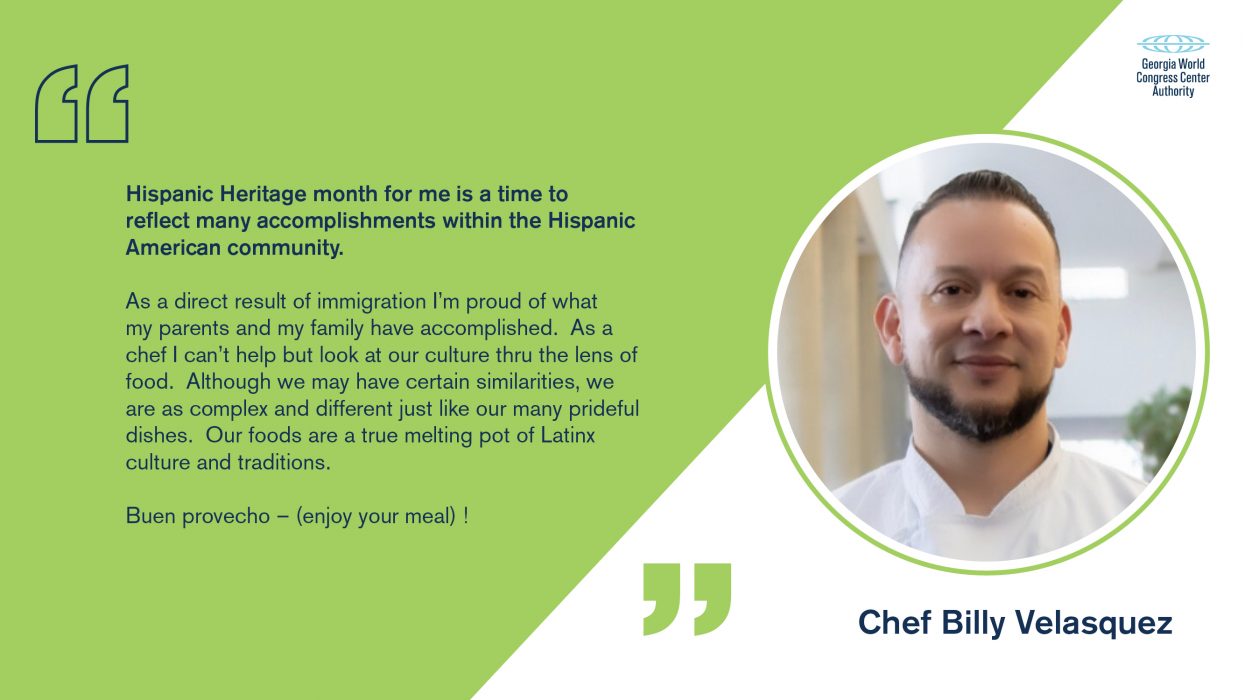 Hispanic Heritage Recipes by Chef Billy Velasquez
Check out these delicious recipes straight from the kitchen of our Executive Chef, Billy Velasquez.
"Monuments: Atlanta's Immigrants" by Yehimi Cambron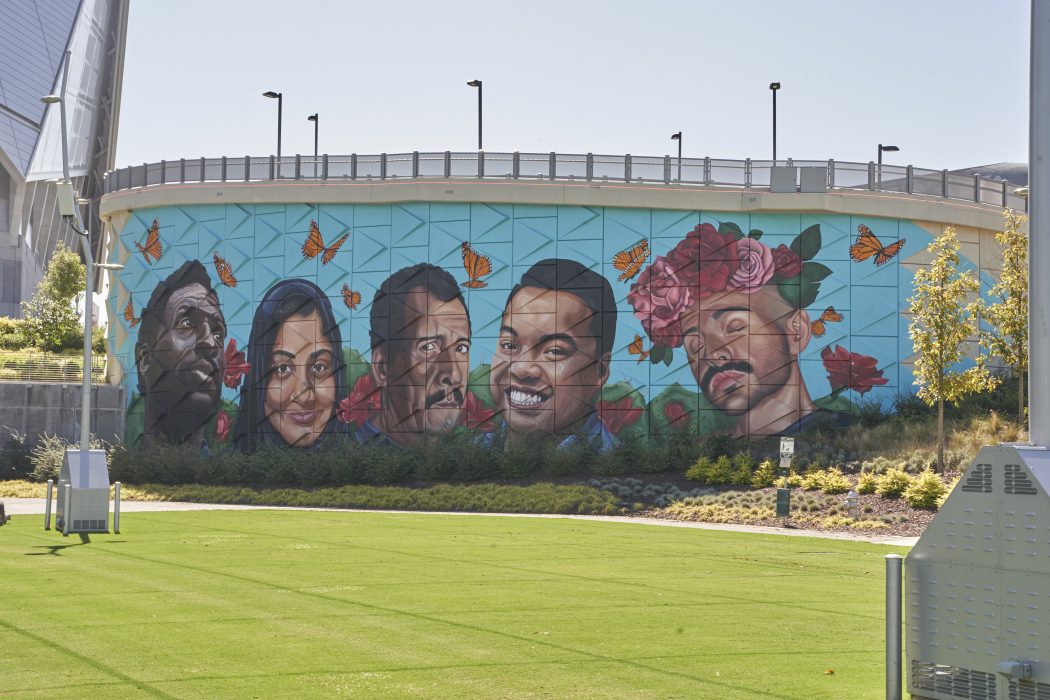 Title: "Monuments: Atlanta's Immigrants"
Artist: Yehimi Cambron
Location: The Home Depot Backyard
Year Created: 2020
This mural is a celebration of the humanity, resilience and diversity of Atlanta's immigrant community. The five people whose portraits are depicted in Monuments: Atlanta's immigrants reflect our community's grit and determination to thrive despite the limitations of immigration status.

The cactus plants in this landscape allude to my family's migration journey through the desert and my Mexican heritage. I chose to place the people in this mural within a sanctuary, protected by the thorns of the cactus plants and embraced by desert flowers that not just survive, but vibrantly thrive in extreme environments. The Monarch butterflies surrounding each portrait have long been used as a symbol of migration by immigration activists around the world. Monarch butterflies find sanctuary in Michoacán, México, my birthplace, and migrate to Canada across borders, each generation more resilient. This sanctuary landscape is grounded in the color of a solid turquoise, a mineral that the Aztecs valued as much as gold. My murals serve as a platform to reclaim the immigrant narrative and unapologetically center the stories of power and hope of people who have been historically and systematically oppressed. These spaces of public art actively juxtapose the symbols of hate, slavery, colonization, and racism that are courageously being taken down around the country by the people. There is a focus on diversity and intersectionality among the five portraits of the mural, an aspect that must be embraced in our fight for social justice. As Atlanta and the world moves forward from this poignant time in history, I hope this space helps us reimagine an Atlanta that is fearless and willing to "get in good trouble, necessary trouble, and help redeem the soul of America."

"Monuments: Atlanta's Immigrants" Artist Statement by Yehimi Cambron
What does LatinX/Hispanic Heritage Month Mean To Yehimi Cambron?
As an artist, I take every opportunity to share my culture through my work, no matter the time of year. However, what makes LatinX/Hispanic Heritage Month so important is that it creates abundant opportunities for others to step out of their comfort zones, to engage with our community in a meaningful way, and to learn about the many ways in which we contribute to Atlanta and our country at large.