Sustainability is a priority with Georgia World Congress Center Authority. That is why GWCCA celebrates its partnership with re:loom, a program of Initiative for Affordable Housing, a nonprofit 501(c)(3) organization in Decatur, Georgia. GWCCA team members have been volunteering at the re:loom store throughout the month of March, where they work on repurposing recycled fabrics to make new products for the community.
re:loom's goal is to empower individuals to reach personal goals and achieve independence. One of the ways the organization does this is by providing employment through repurposing a variety of textiles, everything from recycled company uniforms to promotional banners, to produce products to sell in the community. In turn, this supports the Initiative for Affordable Housing team in growing a positive impact on homelessness in Atlanta.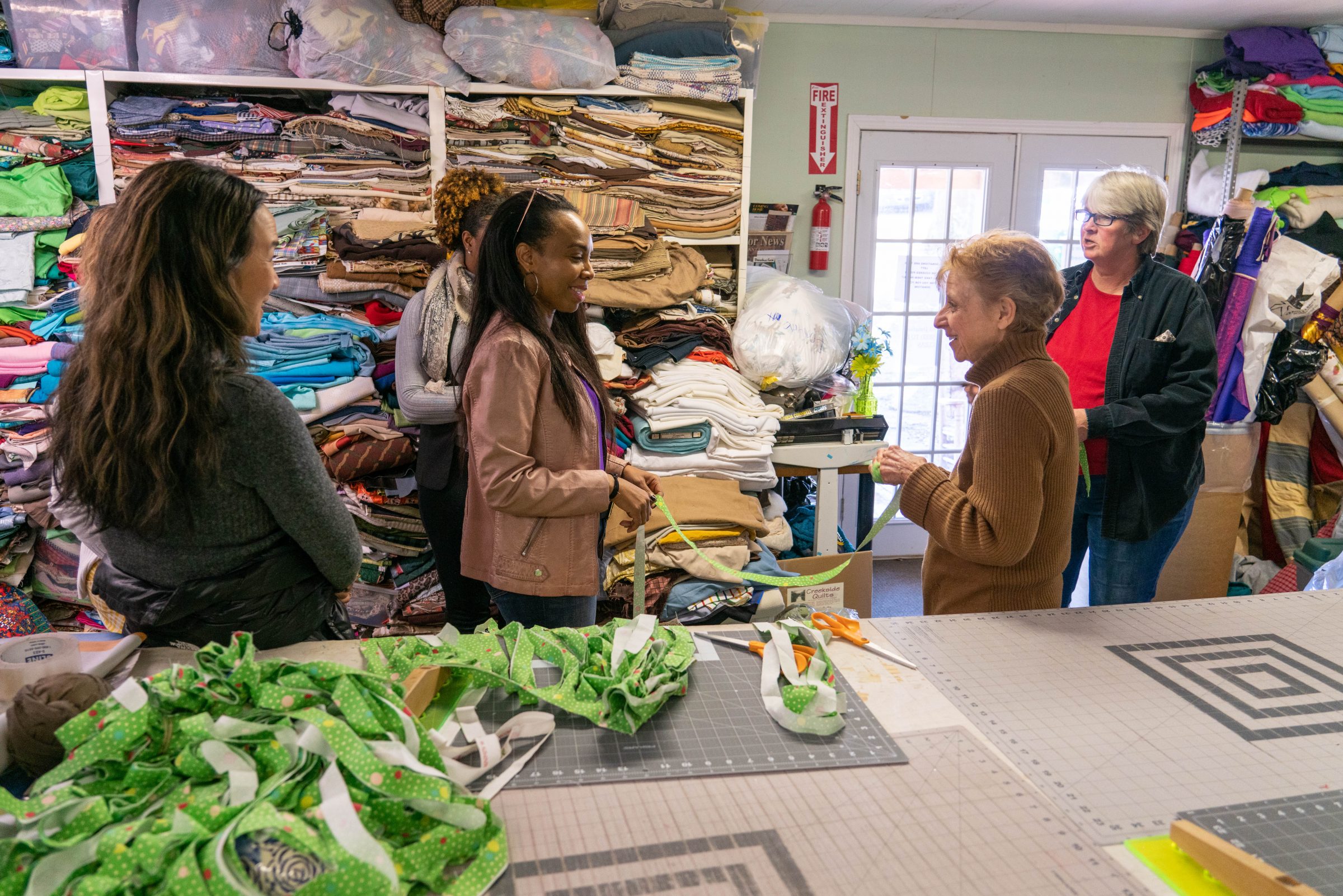 Throughout the month of March, and into the future, GWCCA team members have been volunteering with re:loom, working on the front end of the process of repurposing fabrics to make goods. Senior event manager Brittany Martin was touched by the experience of lending a helping hand. "I would say it feels really full circle and fulfilling to just understand that this small bit of fabric can really play a major part in someone's life story… We're all just a part of each other's stories." GWCCA Director of Strategic Partnerships Shavannia Williams added, "There is a story to each piece of textile, and it goes to supporting women who have been homeless. It brings hope and also creates a better environment for our children."
Georgia World Congress Center is a LEED Gold Certified building, but GWCCA's efforts to achieve sustainability do not end at the borders of its campus. Being able to work with re:loom in the future will help reduce waste from shows, events, and expos at GWCC. "To have a partnership like this is great for Georgia World Congress Center Authority, because sustainability is a priority for us. We want to keep as many items away from the landfill as possible, so we're excited to work with re:loom," Williams said.
For more information about re:loom and what the organization does, visit reloom.org.
Posted by
Austin Simmons
on Mar. 20, 2023