At 8 tonight, Georgia World Congress Center Authority (GWCCA) will join together with many venues, bridges, and historic buildings across the country lighting national landmarks blue to honor frontline workers for their efforts during the COVID-19 pandemic. As part of the #MakeItBlue campaign, GWCCA's International Plaza, the Southern Company Amphitheater at Centennial Olympic Park, and Mercedes-Benz Stadium will be illuminated with blue lighting along with iconic facilities such as Madison Square Garden and the Seattle Space Needle.
The tribute is a volunteer effort led by entertainment and event industry leaders. GWCCA will be among a long list of national and local participants including City Hall, SkyView Atlanta, College Football Hall of Fame, and Georgia Pacific Center. The LED lighting and video screens on these buildings will be lit blue and display positive messages of support to those on the frontline.

Though the pandemic is far from over, this campaign is shining light on the good side of humanity. Inspired by the original #LightItBlue initiative in the UK, the goal is to create a global show of solidarity and hope to healthcare professionals, first responders, and essential workers who are working around the clock saving lives and fighting for those severely ill due to coronavirus.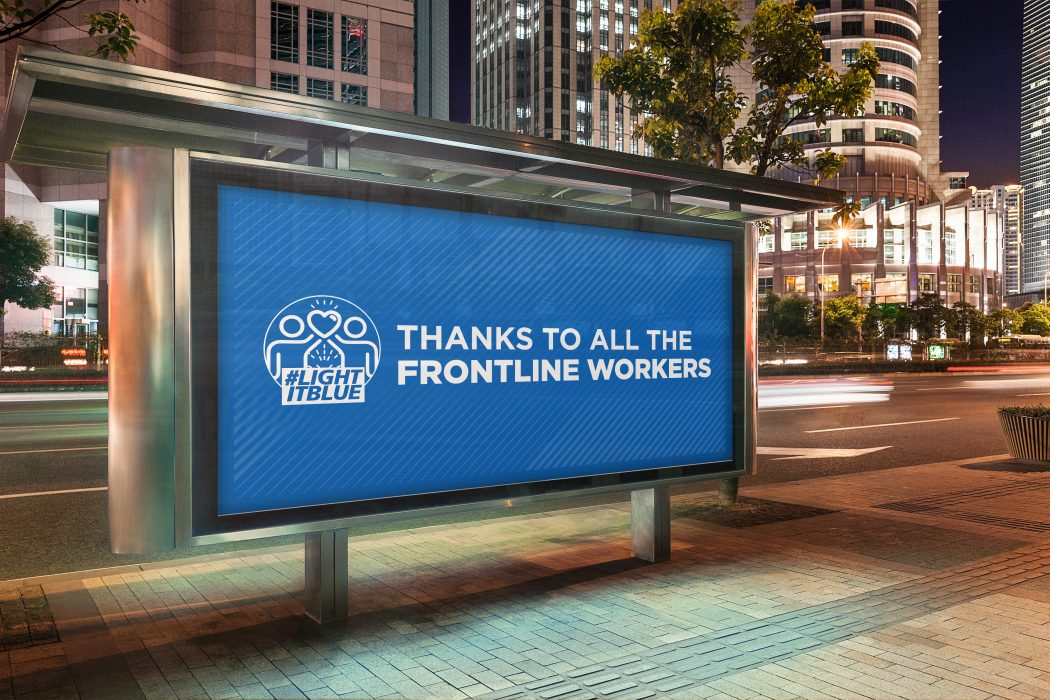 How You Can Help
We are living in difficult and unprecedented times but the #MakeItBlue campaign is a much needed reminder of the positive things going on around the world. You can join the movement. Here are a few ways you can show your support.
Make It Blue – Create blue themed images or videos that spread positive message and thanks to essential workers. Use your imagination, be creative, and be sure to use the hashtag #MakeItBlue.
Share It – Help spread the message online. Encourage your family and friends to get involved too.
Stay At Home – Staying home is the best way to support our healthcare workers. Sit back, relax, and watch the flood of blue take over social media.