The Georgia World Congress Center Authority's (GWCCA) Chief Commercial Officer Joe Bocherer is the featured guest on the latest edition of Exhibit City News' podcast "The Don and Mike Show," which hit the Net today.
Recorded in June at the Exhibition Services & Contractors Association Summer Educational Conference in Carlsbad, Calif., Bocherer chats with the hosts on a variety of topics, including ongoing and future development projects on the Authority's evolving 220-acre downtown Atlanta campus.
He also touts the GWCCA campus' connectivity, proximity to the city's hotel district, nearby attractions and neighboring venues, such as Philips Arena, which is undergoing a dramatic renovation of its own.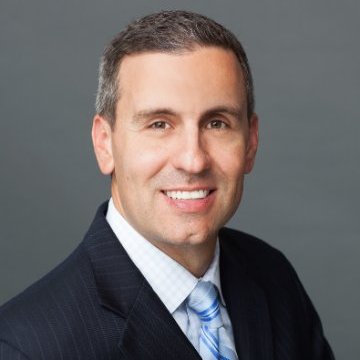 "You really can't find a campus like this anywhere in North America – let alone around the world. We hear that from our customers, we hear that from our largest sporting events. It is very evident when you look at the roster of events coming in to Atlanta. Starting most recently with the College Football Playoff National Championship in town, that's going to lead us right to the Super Bowl in '19, followed by the NCAA Men's Basketball Final Four in 2020. They're already sending the RFPs (request for proposal) around for the mid-2020s looking at all of these events again for Atlanta," Bocherer said during the podcast interview. "You look at the things Atlanta is able to do, and when you talk to customers, when it comes to logistics, there just isn't anything better out there."
You can listen to and/or download the entire episode of "The Don and Mike Show," a weekly podcast that focuses on trade shows, events and experiential marketing, at the following links:
https://tinyurl.com/y7x9tujh
www.linkedin.com/groups/12096643
www.facebook.com/dandmshow/
twitter.com/DonAndMikeShow1
itunes.apple.com/us/podcast/the-don-and-mike-show/id1411548894
play.google.com/music/listen?u=0#/ps/I7ntnhzqug5tgx36tsmz4tlitpa
www.stitcher.com/podcast/the-don-and-mike-show
www.spreaker.com/show/the-don-and-mike-show
tunein.com/podcasts/Business–Economics-Podcasts/The-Don-and-Mike-Show-p1142098/