It's baaaaaaaaaack.
The Georgia World Congress Center Authority's (GWCCA) annual free, family-friendly Independence Day celebration is back on familiar ground for 2019, returning to Centennial Olympic Park.
Last year's event was staged at the GWCCA's International Plaza due to construction and renovation of the Park.
But the $27 million capital improvement projects are now complete and the Park is ready to rock the red, white and blue.
"The Southeast's biggest and best Fourth of July celebration is back where it belongs," said Joe Bocherer, the GWCCA's Chief Commercial Officer. "Improvements stemming from the Centennial Olympic Park capital campaign are complete and we now have more green space and new features for visitors to enjoy. Watching fireworks in the park is an Atlanta tradition and we couldn't be happier to be part of so many families' memories. It's our gift to the community."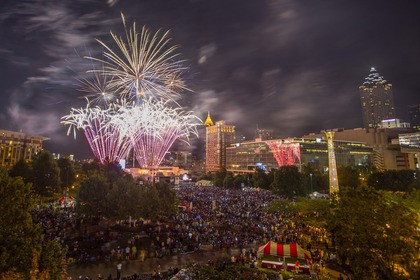 There are some changes for this year's event, namely gates are opening later in the evening than in the past, and the focus is shifting from a smorgasbord of live entertainment to the fireworks extravaganza, billed as the largest Fourth of July pyrotechnics display in the Southeast.
There will, however, be music.
Longtime Atlanta turntablist DJ Yvonne Monet, who first came to local fame with her "The Beat Factory" dance music program on the original 99X in the early-to-mid '90s, will spin a two-hour set prior to the fireworks show.
"As tempted as I am to remix Neil Diamond's 'America' for two hours, I can't wait to mix up some classics from my days on the radio and in the clubs!" Monet told unConventional. "Expect the sounds that make this city unique and diverse…but first, what am I going to wear?"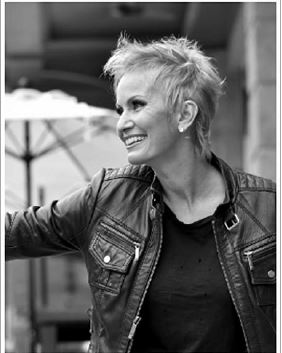 The fireworks show will also be coordinated with patriotic music.
There will also be various on-site food and beverage options, including a convoy of food trucks, a draft beer trailer, and roaming hawkers selling soda, water, cotton candy and popcorn.
Gates open to the public at 7 p.m. Thursday, July 4.
Monet entertains from 7:30 p.m. to 9:30 p.m., and the fireworks show starts at 9:45 p.m.
In preparation for the event, the Park will be closed July 2-4, until the gates open for the celebration. The Park will reopen fully at noon on July 5.
For a complete listing of know-before-you-go information, including prohibited items and parking options, please visit https://www.gwcca.org/july4/ and follow GWCCA and Centennial Olympic Park on social media for updates.
Posted by
Kent Kimes Sr. Staff Writer
on Jun. 05, 2019
A metro Atlanta native, Kent joined the Authority in 2015. He is your digital tour guide to the No. 1 convention, sports and entertainment destination in the world. His customer service approach is summed up by the Little River Band track "Help Is On Its Way."