H20 doesn't necessarily come to mind when you think about the Georgia World Congress Center Authority's (GWCCA) sprawling 220-acre downtown Atlanta campus.
Yet, water plays an important day-to-day role, from operations to aesthetics to the guest experience.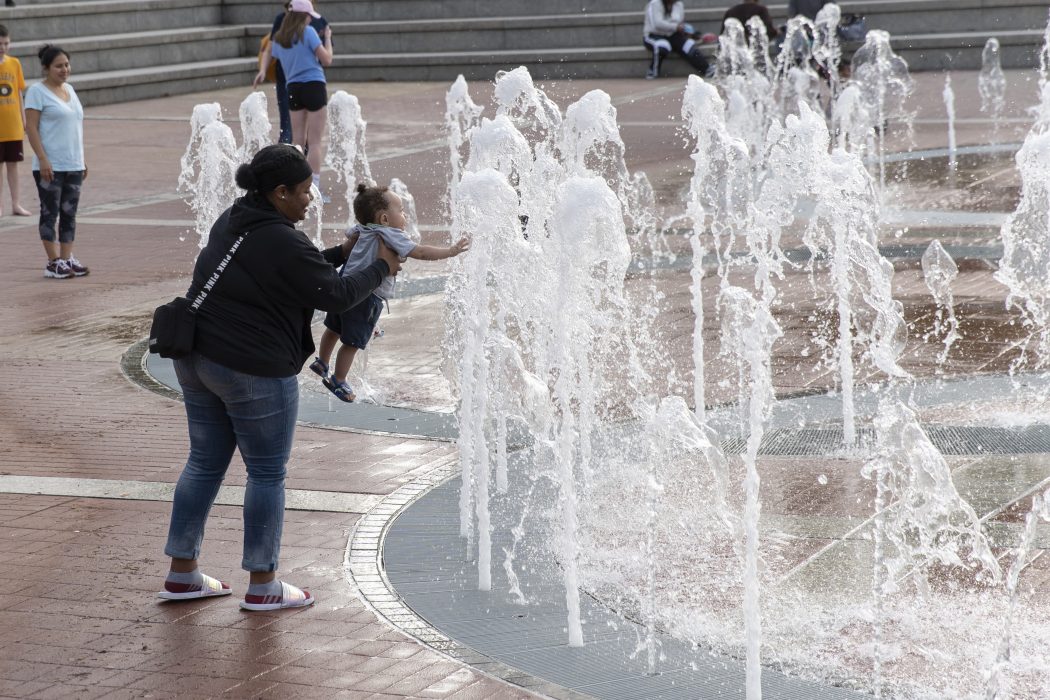 For instance, what would Centennial Olympic Park be without its iconic Fountain of Rings which provides hours of free, fun (and refreshing) entertainment?
Today is the fifth annual Imagine A Day Without Water, an observance established to raise awareness and educate the country about the value of water.
Could the GWCCA campus function a day without water?

"I could not imagine a day without water on the campus," said GWCCA Chief Engineer Kevin White. "You take it for granted until you don't have it."
There'd be no functioning restrooms, drinking fountains, manicured lawns, no fire protection, no air conditioning, and food services would be severely hampered.
For public facilities like the Georgia World Congress Center and the Park, a day without water could be a health hazard. And for the Authority, whose mission is to generate economic benefits for the city and state, it would be a financial calamity. According to the Value of Water Campaign, "a single nationwide day without water service would put $43.5 billion in economic activity at risk."
"It would be a tremendous blow to operations if we didn't have water," said White.
With the massive amount of water usage on campus, attention in recent years has focused on conservation, part of the GWCCA's corporate social responsibility platform.
Here are a few highlights related to the organization's recent water conservation efforts.
GWCC restrooms have all been recently upgraded to low-flow toilets and urinals, and low-flow faucet aerators.
Wells and cisterns at the Park and Congress Center minimize the amount of water needed from the city of Atlanta for landscaping and irrigation purposes.
Atlanta Better Buildings Challenge awarded GWCCA as a leading water conservation organization for reducing consumption by more than 20 percent since 2009.
A recent performance contract updated the GWCC's central plant with high-efficiency chillers and contributed to a 39 percent reduction in utilities.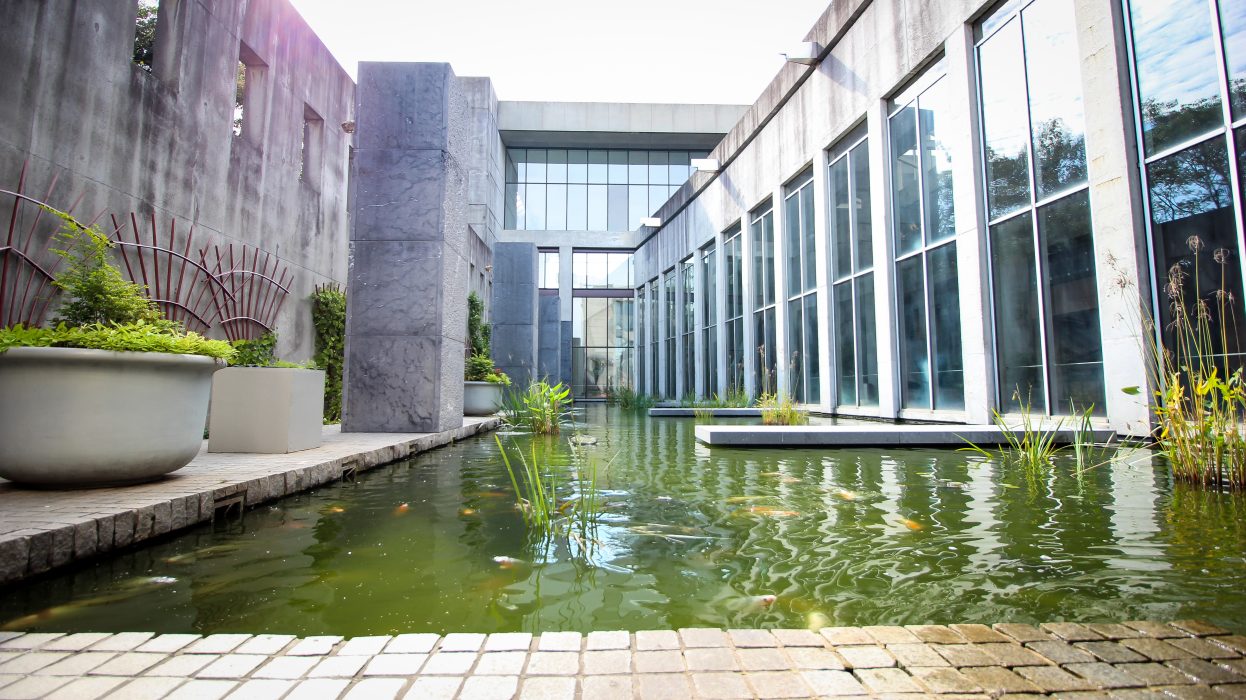 Beyond the comforts taken for granted, such as clean, safe drinking water and flushing toilets, the customer experience on the GWCCA campus is enhanced by several water features that improve the aesthetics of the facilities inside and out.
Did you know that the GWCC has a koi pond?
In fact, at Building B's Level 2, there are three adjacent ponds. There's the 50,000-gallon koi pond stocked with schools of colorful fish, there's a 17,000-gallon plants-only pond, and at the tip of the building in an area known as Maple Point, there's a smaller triangular outdoor pond that holds 2,000 gallons.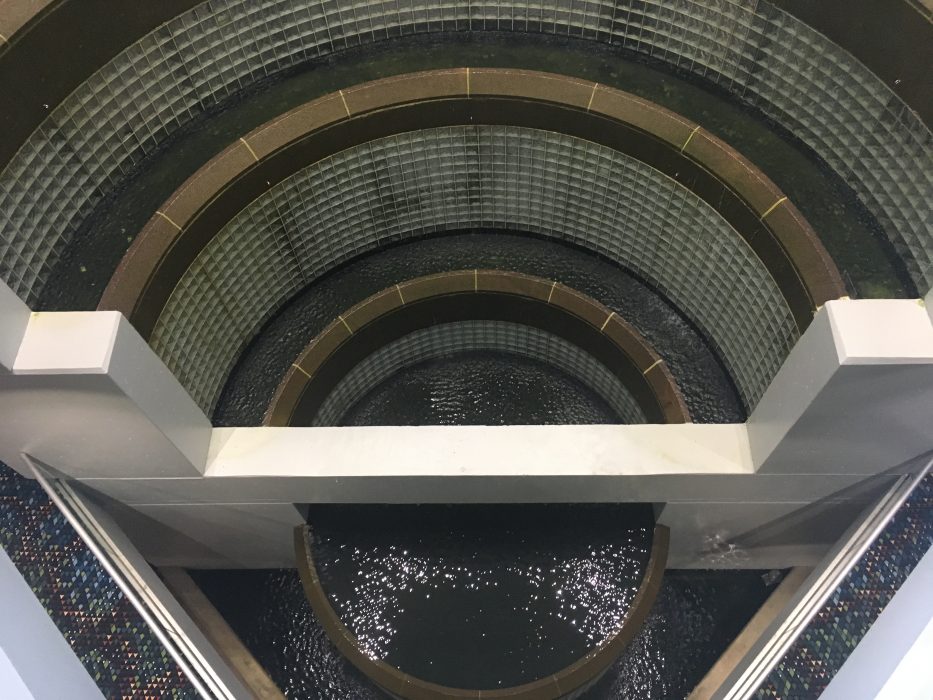 A more prominent water feature is also located in Building B, in the lobby/entrance area there's the cascading fountain (pictured above) featuring 7,500 gallons of water rippling down three levels, or roughly 53 feet, to a 31-foot basin.
Outdoors on the GWCCA's West Plaza between Bldg. C and The Home Depot Backyard, two beautiful reflecting pools, each in the 55,000-gallon range, help create an urban oasis.
Up on International Plaza between the GWCC, Mercedes-Benz Stadium and State Farm Arena, an 80,000-gallon water feature compliments the Olympic gymnast sculpture.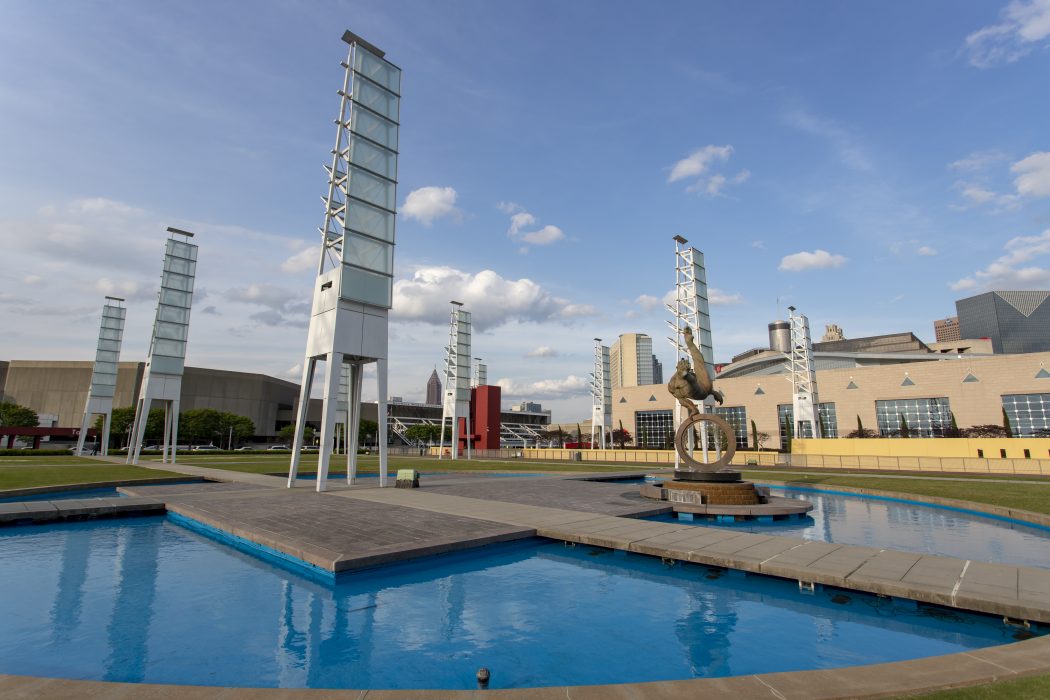 Meanwhile, at Centennial Olympic Park, a river runs through it – at least a man-made one. Cascading over boulders and rocks from area riverbeds, approximately 150,000 gallons of landscaped water features weave together the Quilt Plazas at the Park.

Another distinctive water feature at the Park is 80,000-gallon reflecting pool.
And of course, there's the aforementioned iconic Fountain of Rings, which utilizes 15,000 gallons of water, with aquajets shooting upward, thrilling locals and visitors alike.