The No. 1 convention, sports, and entertainment destination in the world is also a great place to work.

Georgia World Congress Center Authority (GWCCA) was awarded a Top Workplaces 2020 honor by The Atlanta Journal-Constitution, featured today (March 1) in a special section of the newspaper.
The list is based solely on employee feedback gathered through a third-party survey administered by employee engagement technology partner Energage, LLC. The anonymous survey uniquely measures 15 drivers of engaged cultures that are critical to the success of any organization: including alignment, execution, and connection, just to name a few.
It is the first time GWCCA has made this elite list, and it fulfills an organizational goal to be recognized as an employer of choice.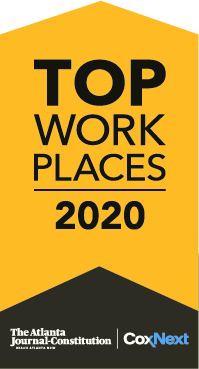 Furthermore, GWCCA Executive Director Frank Poe pointed out that "we're the only public authority within the state of Georgia to achieve this designation – the only one."

It's a big deal being named a Top Workplaces employer – only 150 companies made this year's list out of a pool of nearly 3,000 applicants and nominations.
"For more than a decade, the Top Workplaces award has helped organizations stand out among their competitors to attract talent," said Eric Rubino, CEO of Energage. "This differentiation is more important than ever in today's tight labor market. Establishing a continuous conversation with employees so you have a deep understanding of your unique culture is proven to help achieve higher referral rates, lower employee turnover, and double the employee engagement levels. No longer is recognition simply a much-deserved cause for celebration, but it's fast becoming mission-critical to establish a competitive advantage for recruitment and retention."
The great news was shared with GWCCA team members during a celebration on Friday (Feb. 28).
Team members are pumped up about the win and enjoy working on the GWCCA's 220-plus acre downtown Atlanta campus that includes the Georgia World Congress Center, Centennial Olympic Park and Mercedes-Benz Stadium (owned by GWCCA but operated by the Atlanta Falcons organization).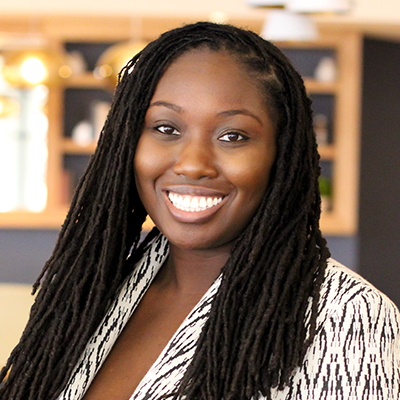 "I love working here because I feel like it's in the center of everything from Super Bowl to Final Four," said GWCCA Sales Manager Sarah Wilburg. "Even if I don't get to directly touch those events it's amazing to be a part of history and to be around so many people who are working towards making the city of Atlanta one of the top destinations to travel to."
The GWCCA competed in the large company category for organizations with 500 or more employees and ranked 21 of 22 that placed. To see the complete list of winners in the large company categories, click here.
In the most-recently completed fiscal year, the GWCCA campus hosted more than 580 events, welcomed more than 4.1 million visitors, generated an estimated economic impact of $1.92 billion, and sustained 19,675 jobs.
"I enjoy working at the Authority because it allows me to see so many different events. In my nine years here we have gotten to see Super Bowls, to Final Fours, to the best concerts, to conventions that many people don't get to see in their entire lifetime," said GWCCA Sr. Sales Manager Adeola Sokunbi.