Around the corridors, office spaces and massive concourses inside the facilities that make up the Georgia World Congress Center Authority's (GWCCA) downtown Atlanta complex, Mashid Irvani is widely known as "The Plant Lady."

Irvani, an interior plant specialist for The Garden Design Group, is, in fact, THE Plant Lady, by trade and in spirit.
In recognition of National Indoor Plant Week (Sept. 17-21), unConventional toured some of the campus' interior gardens with Irvani to learn the importance this vegetation plays in elevating the guest experience at the No. 1 convention, sports and entertainment destination in the world.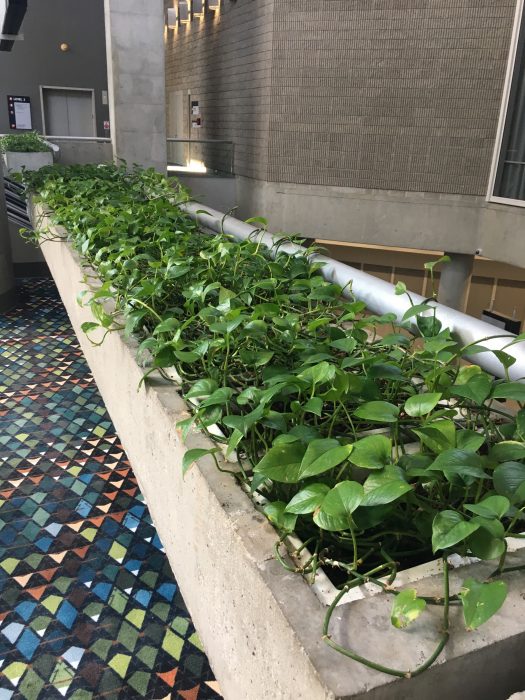 Inside the 3.9-million-square-feet-and-growing Georgia World Congress Center (GWCC), there are more than 6,000 live plants, not including offices and back-of-house spaces.
This includes more than 8,800 square feet of garden space in Building B, concentrated in the 200 level leading to Maple Point at the northern end of the structure, complementing the nearby water features and koi ponds.
Indoor plants improve air quality, creating oxygen while removing carbon dioxide, and they also provide noise reduction, important factors for a busy convention center.
And hey, with everything from ficus trees to peace lilies, ferns and orchids dotting the GWCCA's interior landscapes, they're also easy on the eyes.
National Indoor Plant Week was established "to promote and increase public awareness of the importance of live plants in interior spaces," according to nationalindoorplantweek.com. "National Indoor Plant Week is a week-long celebration of the perfect indoor air cleaner."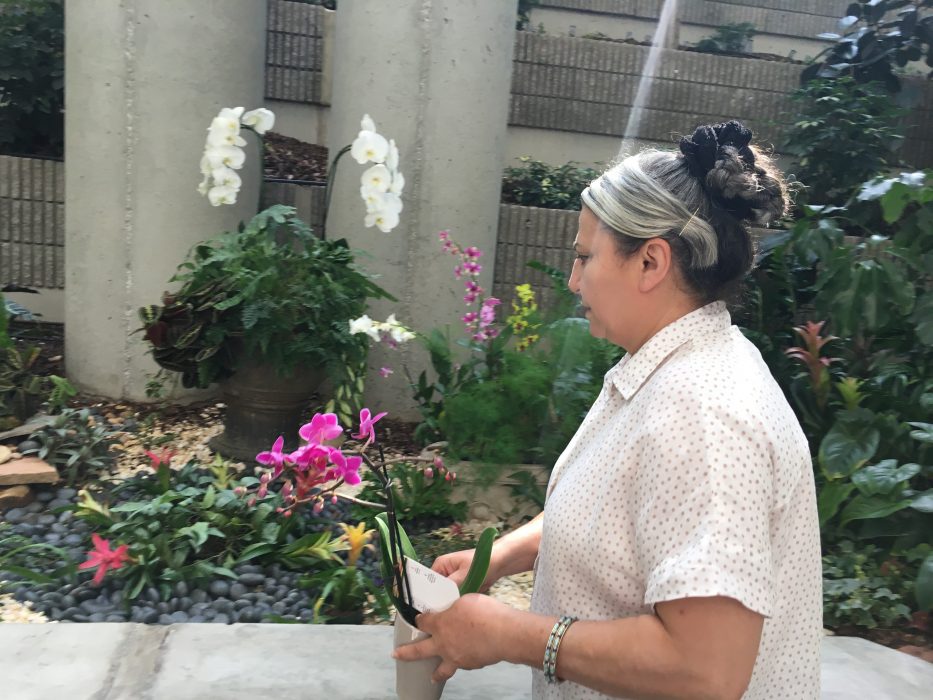 For Irvani, it's not simply about air quality and aesthetics.
"The indoor plant has to be part of our life," said Irvani. "They are connected to us. They know us. They feel us. They're almost like ancient people."
Some of the plants inside the convention center have been transplanted from private collections and are older than the facility itself, which opened in 1976.
Horticultural names abound in the campus' indoor collection – Aglaonemae, Draecenae, Pleomelea Reflexa, Arboriclae and so on – but some of them have human monikers in addition.
"This one is called Ms. Francis," said Irvani pointing to a cactus in the 2,500-square-foot palm/cactus garden in Building B featuring more than 900 plants.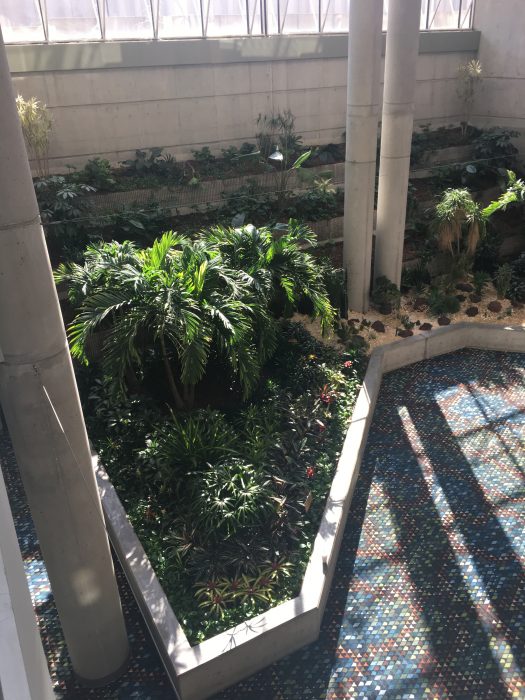 There are also more than 600 free-standing planters spread throughout the GWCCA campus, ranging from ground cover just a few inches tall to trees reaching more than 18 feet in height with canopies stretching up to 12 feet in diameter.
Irvani is not just a contractor, she's a part of the Authority family, as she frequently chats with team members while she makes her rounds watering and tending to plants. If someone doesn't have plants in his/her office space and wants some, Irvani will furnish them. "I try to give everybody something," she said.
GWCCA Sales Manager Tiffany Bowers has an array of plants in her office and credits them – and Irvani – with inspiring the green thumb she didn't know she had.
"We do call Mashid the Plant Lady; she is really, really sweet," said Bowers. "She's actually given me tips on how to keep my plants healthy. She's taught me about plants that can survive indoors, ones that can survive outdoors."
Bowers said her office plants calm her when she's stressed out. "They also provide a very welcoming environment. So folks can come in, ask their questions – and the air seems a little fresher, it's a little cooler in my office, too."
Bowers said many of her clients take note of the convention center's indoor flora.
"So Building B has the most greenery," she said. "A lot of people love that because it is the building that has the least natural light if you will, particularly as you go down the levels until you get to Maple Point, you have that opening. We get a lot of comments about how we've been able to still make it feel open and bright and fresh with the greenery down there. We get a lot of comments about how welcoming it feels."