Atlanta has officially sent the National Football League (NFL) packing for Miami after hosting a successful Super Bowl LIII.
While the majority of football-related events wrapped up in February, the Golden Shovel Ceremony didn't take place until May 9.
Each year, the NFL's Environmental Program leaders, Jack Groh and Susan Groh, ceremonially transition to the new Super Bowl host city by planting a common species of tree that can survive both host cities' climates. This year, that was a magnolia tree, and Miami, which hosts Super Bowl LIV, formally received its tree and the NFL's Golden Shovel two days later on May 11.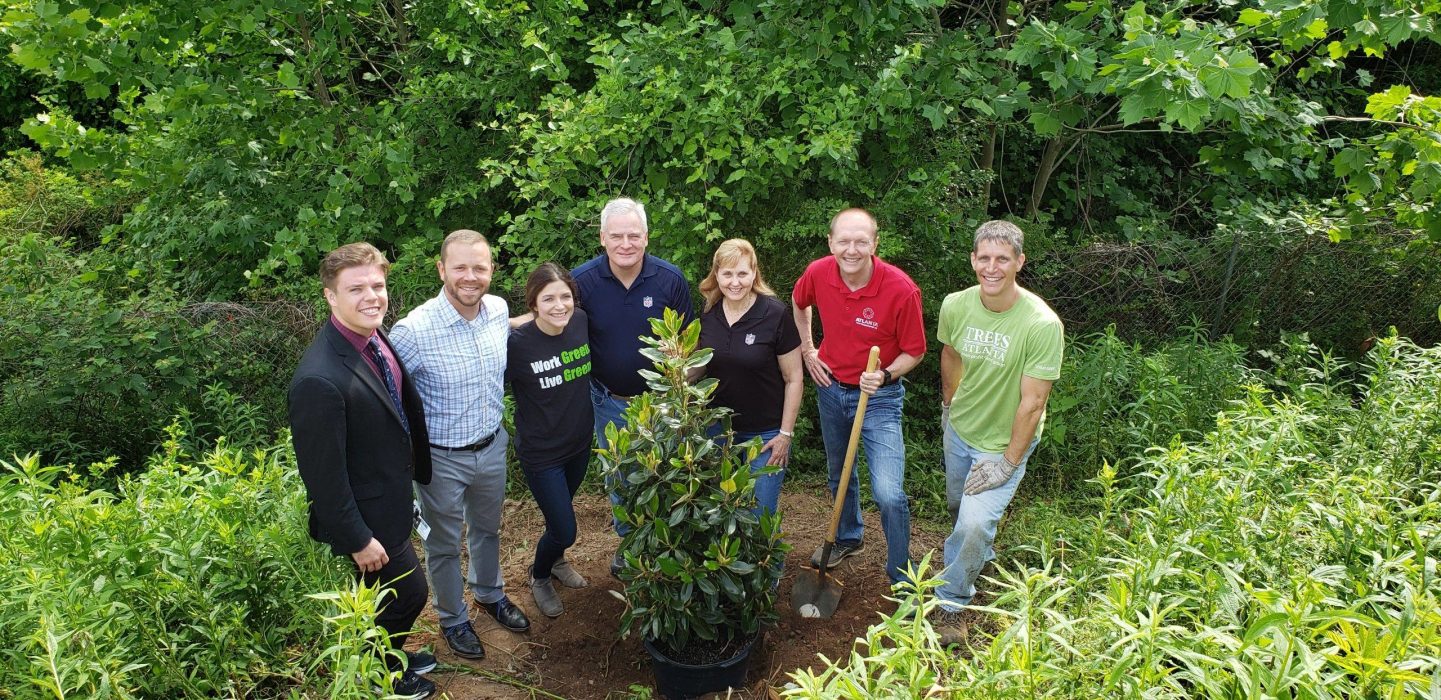 With representatives at the Atlanta ceremony from the Mayor's Office of Resilience, the Atlanta Super Bowl Host Committee, NFL Green sponsor Verizon, Trees Atlanta, and the Georgia World Congress Center Authority (GWCCA), the Golden Shovel Ceremony kicked off the last of 14 planting projects that saw more than 500 trees, an urban food forest, and pollinator gardens installed throughout metro Atlanta in order to contribute to the positive legacy of Super Bowl LIII. More than 800 plants were installed during this final planting project that took place at one of the busiest entrances to the Atlanta BeltLine located at the corner of 10th Street and Monroe Drive.
This was the culmination of months of activities and efforts to mitigate negative environmental and social impacts of the Super Bowl and related events. The Host Committee formalized sustainability as one of its key Legacy 53 pillars and, in addition to the urban forestry projects, more than 40,000 school supplies and sporting equipment items were donated by children and distributed to needy schools around the state as part of Super Kids Super Sharing. Additionally, 21 tons of electronics from the community were properly recycled, and extensive effort went toward diverting food and material from the Authority's campus following Super Bowl-related events (66,821 pounds of food and beverage, and more than 70,000 pounds of material were donated to local organizations from the Georgia World Congress Center alone).
As we look back on the planning and execution of our efforts around sustainability for Super Bowl LIII, the Authority and Atlanta effectively leveraged this opportunity to showcase our championship campus as a premier sustainability-focused host to major events.