Tuesday Talk rounds up the latest Georgia World Congress Center Authority (GWCCA) news you might have missed and also points forward to upcoming events on our campus.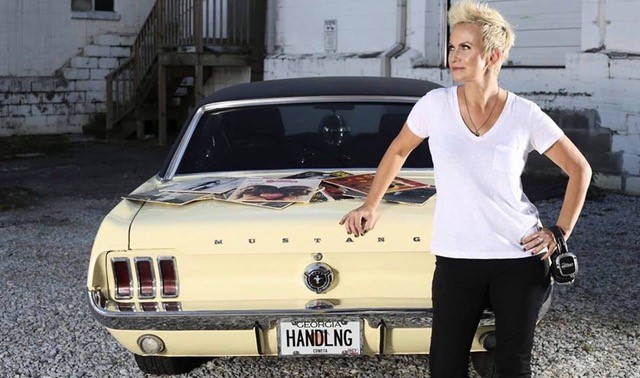 If you listened to Atlanta radio in the early-to-mid-'90s or hit the city's club scene during that time, you've probably busted a move to tunes spun by Yvonne Monet.
That's DJ Yvonne Monet.
While she no longer hosts "The Beat Factory" live from Oxygen in Buckhead, Monet is still an Atlanta-area fixture, deejaying and emceeing corporate events, fundraisers, concerts, weddings and other celebrations – and is also certified tennis instructor.
And she has a big gig lined up for Thursday (July 4): entertaining the masses at the GWCCA's Fourth of July Celebration at Centennial Olympic Park, an event that has featured notable past performers such as Bobby Brown, Klymaxx, Montel Jordan and members of Arrested Development.
unConventional caught up recently with Monet, and here are excerpts from that conversation.
unConventional | First off, how hyped up and excited are you to be deejaying our Fourth of July Celebration at Centennial Olympic Park?
Monet | You know, I've been doing this for so many years, and…I'm very nervous. (Laughs). You wouldn't think I'd be nervous, but I am. I just want to do such a good job, you know. So I've been working on the music for a couple of weeks now. But I'm super excited though.
unConventional | What kind of sounds are you working on for the crowd?
Monet | Obviously it's going to be up-tempo, positive, family-friendly, and celebratory. But also I'm going to try and weave in some Atlanta artists and Georgia artists, some snippets of things. Some of the (patriotic) songs I'm not going to touch – I'll leave that to the fireworks show. Some songs shouldn't be remixed, either.
unConventional | So we're not going to get a club remix of "The Star Spangled Banner"?
Monet | You know, I found a couple online – and I cringed. You know what I'm saying?
unConventional | Do you envision interaction, like shout-outs to the crowd, calls to do the Chicken Dance or The Wobble, or leading a chant of "U.S.A., U.S.A!"?
Monet | I did ask for a microphone.
UnConventional | In our previous conversation, you mentioned picking out an outfit for July 4 was one of your main concerns – so, what are you going to wear? Uncle Sam top-hat? Red-white-and-blue sequined gown? Lady Liberty tiara?
Monet | Those are some really good ideas. I hadn't thought of sequined gown. You want me to sweat so bad? You want me to look horrible up there? I actually took my mom and we went looking around for a bunch of stuff and of course, got in a fight in Target – "Wear this! Wear that!" I do have some sort of cape, when I say cape, not like a superhero cape. I've always been opposed to the (U.S.) flag on clothing. But I think I'm going to have to rock the patriotic cape. I've got a few things I might wear, but I want to focus on the performance, you know.

unConventional | Are you actually going to use any turntables at the Park– or is it all digitized?
Monet | As we speak, I'm having about 5,000 of my records delivered to my office. But I am not bringing turntables to Centennial Olympic Park. But I am bringing a piece of equipment that's exclusive to Atlanta and the Southeast – a touchscreen, CQ emulator. It's a really cool device and no one else has one in Atlanta. So people can actually see what I'm mixing. It's like "Minority Report" or "Hunger Games" when you do that stuff on the screen. Choosing the music, mixing the songs – it's pretty cool.
unConventional | Following your sets, we have the Southeast's largest 4th of July fireworks show – are you like a big kid like many of us and in awe of large-scale pyrotechnic displays?
Monet | I mean, of course, this is so cool. I have the best seat in the house. You're going to have to kick me out of Centennial Olympic Park. I'm going to sit down on the stage and watch the show – I cannot wait.
THIS WEEK ON CAMPUS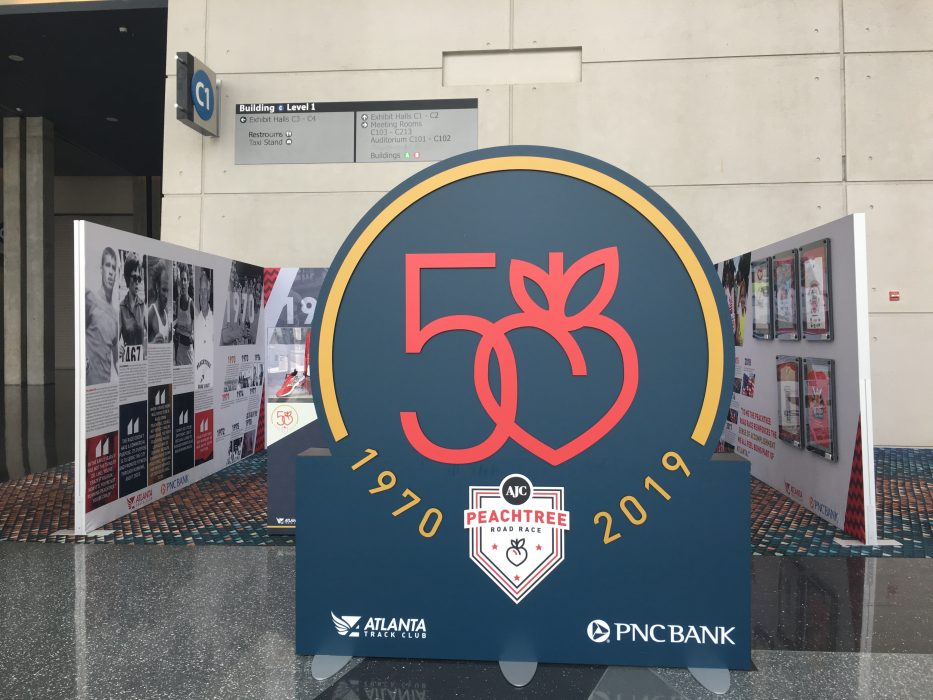 A precursor to the 50th anniversary running of the Peachtree Road Race on Thursday (July 4), the Peachtree Health and Fitness Expo starts today (July 2) at the Georgia World Congress Center's (GWCC) C-1 Exhibit Hall. Open 10 a.m. to 6 p.m. today and Wednesday (July 3), the expo is where Peachtree runners pick up their race packets, but the event also features official race merchandise, vendors selling the latest running and fitness gear, a Family Fitness Zone, a pole vault and triple jump competition and more. The expo is free and open to the public.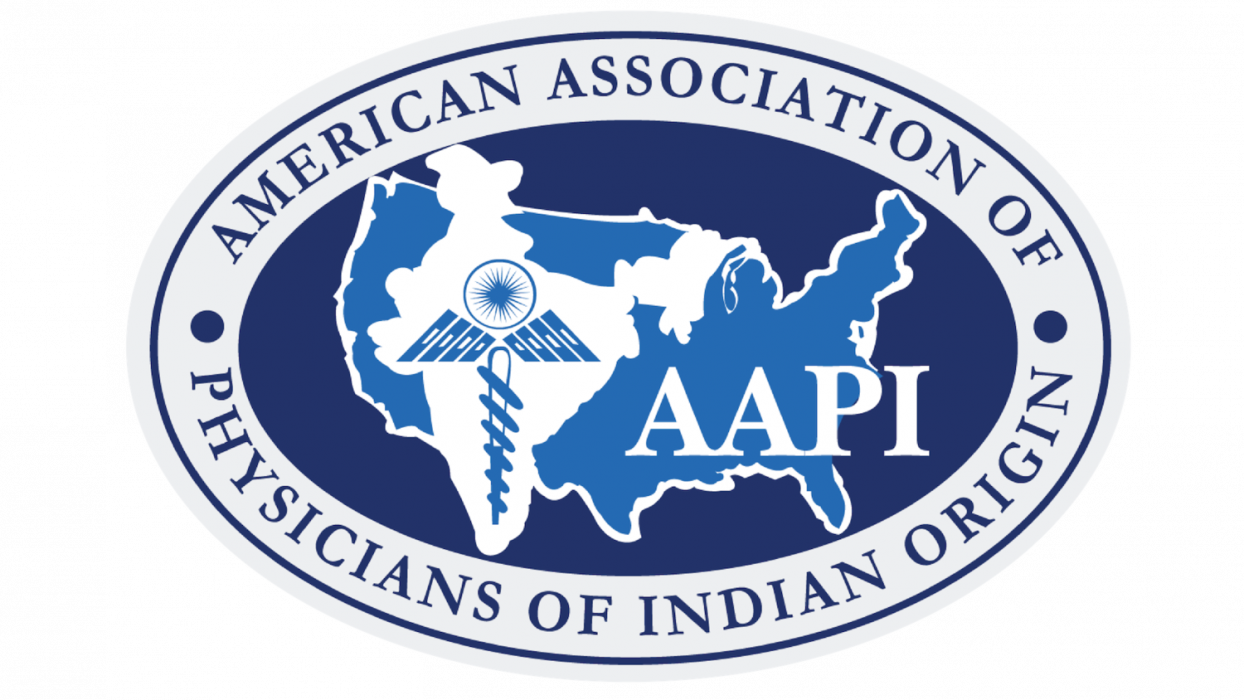 More than 1,600 physicians, health care professionals, academics and scientists are expected for the American Association of Physicians of Indian Origin Annual Convention & Scientific Assembly set for Wednesday (July 3) through Sunday (July 7) at the GWCC, primarily in Building A.

The aforementioned GWCCA Fourth of July Celebration returns to Centennial Olympic Park on Thursday (July 4) after last year's event was staged at the GWCCA's International Plaza due to Park renovations. Gates open at 7 p.m. and the Southeast's biggest Independence Day fireworks show gets going at 9:45 p.m. Everything you need to know about the event can be found here.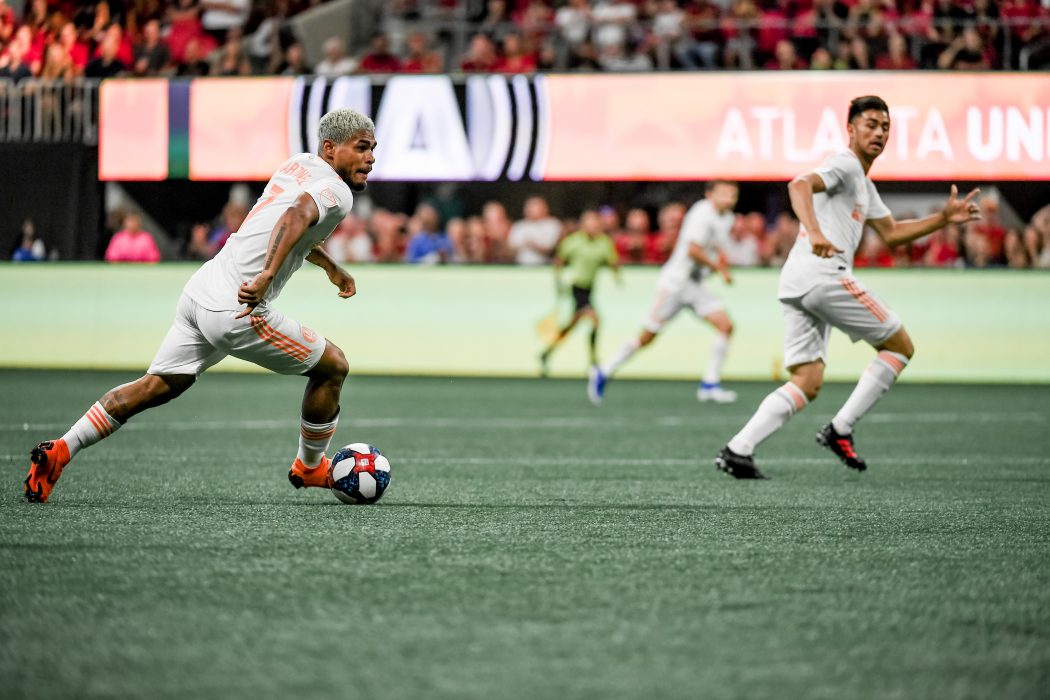 The Atlanta United return to the Mercedes-Benz Stadium pitch for a matchup at 2 p.m. Sunday (July 7) against the New York Red Bulls. Prior to the game, the stadium will host a FIFA Women's World Cup Final viewing party, which is free with the purchase of a United-Red Bulls ticket.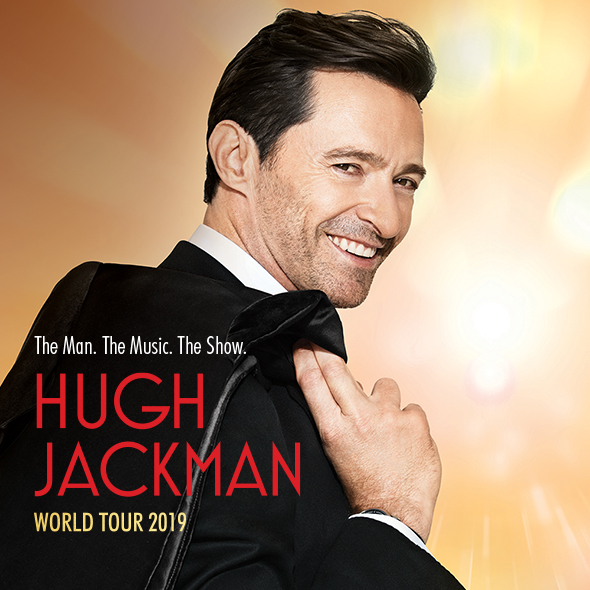 Meanwhile, our adjacent neighbor, State Farm Arena, hosts a trio of events this week and weekend, including actor-turned-singer Hugh Jackman in concert on Wednesday (July 3), Jeff Lynne's ELO on Friday (July 5) and the Big3 three-on-three professional basketball league on Sunday (July 7).