July 28, 2023
On Saturday, July 1, Look Up Atlanta filled the skyline with fireworks and the downtown community with joy.
"Look Up Atlanta is the largest metropolitan fireworks show in the country that celebrates Independence Day by showcasing the best of Atlanta for Atlantans," said Jennifer LeMaster, Chief Administrative Officer.
Taking place every July at Centennial Olympic Park, this event celebrates all things that make Atlanta a great city – from our sports teams and attractions to the culturally diverse and celebrated food and arts scene.
The theme for this year's Look Up Atlanta, "Celebrating the City of Dreamers" paid tribute to the dreamers that helped Atlanta become the globally recognized city it is today, and all the dreamers who will impact it in the future.
Musical Performances from Local Artists
New to this year's event was the Georgia Talent Showcase. Aspiring Georgia-based artists had the opportunity to audition for their chance to perform on the historic Centennial Olympic Park stage. The 10 that were chosen performed a medley of original songs, duets, and Atlanta classics, exhibiting the music talent hailing from Georgia. They concluded their set with a showstopping performance of the original track, "City of Dreamers," which was written and produced by the Georgia Talent Showcase artists.
Headlining this year's lineup was the Atlanta Symphony Orchestra, conducted by William Langley. They played a medley of recognizable cinema classics and patriotic hits against the backdrop of a Georgia summer sunset.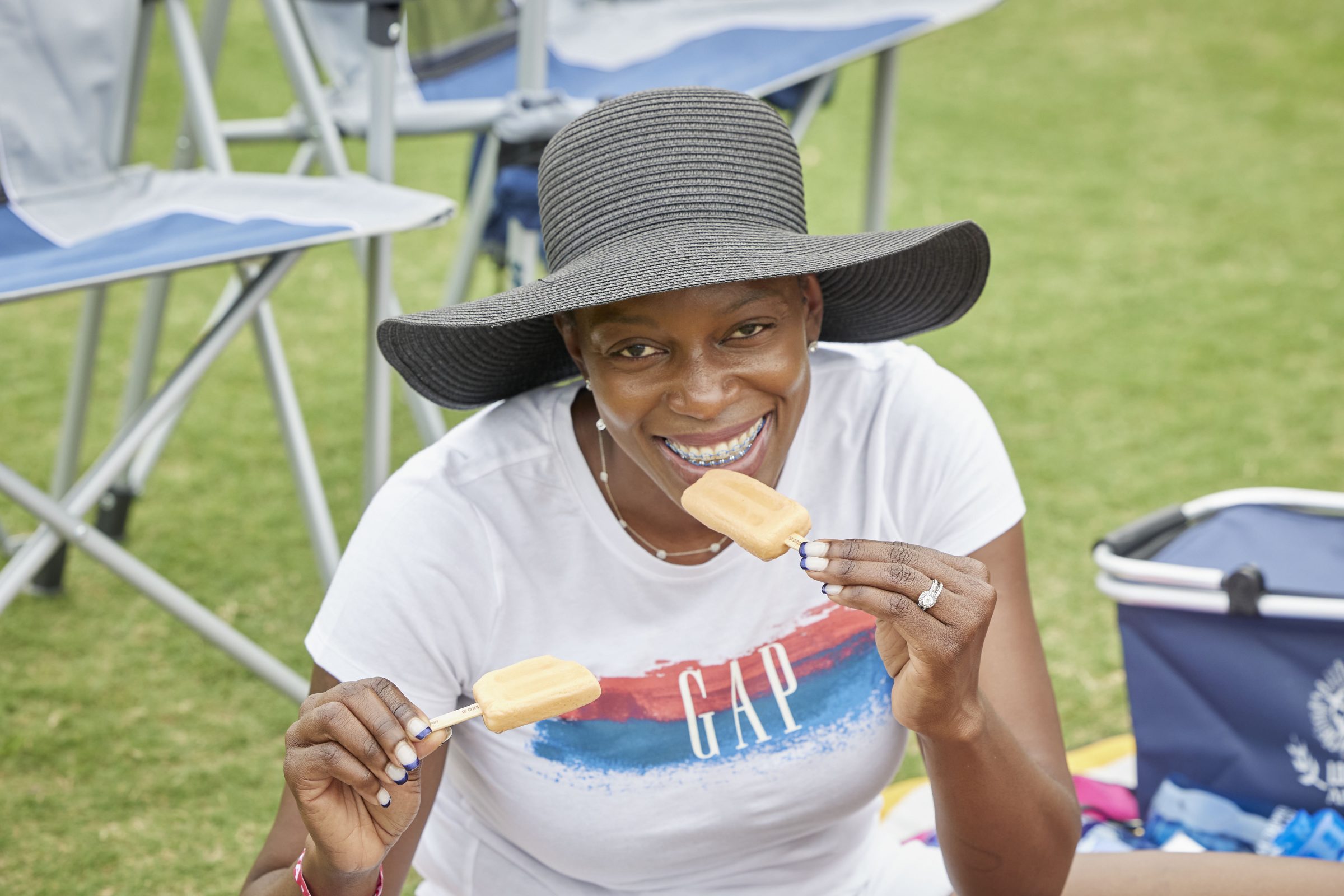 Compelling Guest Experience
Attendees got to experience an entertaining evening filled with unique cuisine and attractions for the whole family. A variety of food options highlighted the culinary scene of Atlanta. Guests had the option to pre-order the Best of Atlanta Artisanal Meal Offering basket which featured curated recipes from some of Atlanta's top chefs. Guests also had the option to purchase food on Appetite Avenue, an experimental cuisine attraction consisting of 15 diverse, local food trucks.
Wild Leap Brewing and King of Pops were just a few of the Atlanta staples at the event. Wild Leap Brewing offered premium cocktails and craft beer options, including a special "Look Up Lager" for the event. King of Pops provided refreshing popsicles for attendees and featured their special "Patriot Pop."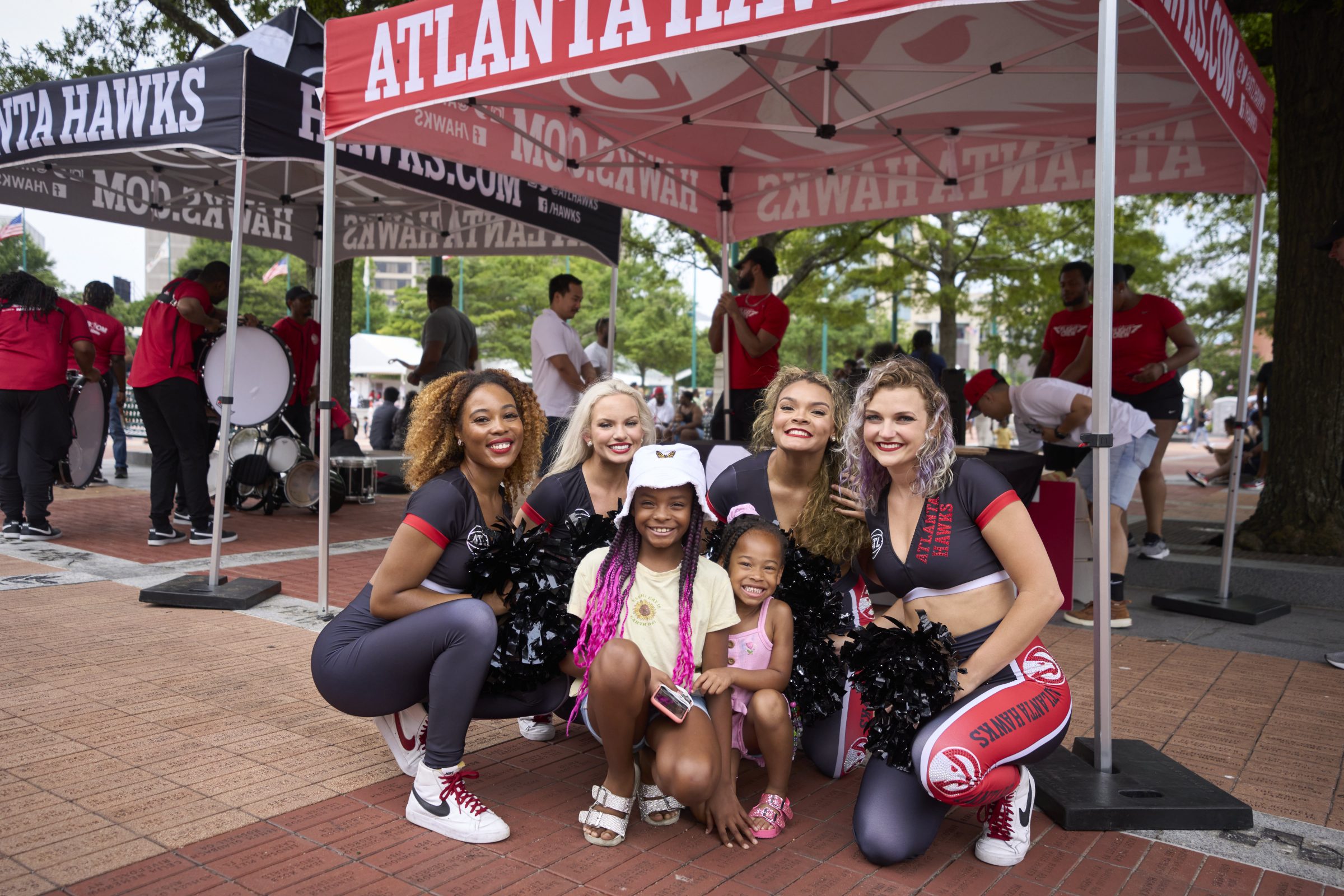 From trick shot challenges to photo booths, Atlanta's sports teams added energy and fun to the event. Attendees had the opportunity to interact with drum lines, cheerleaders, players, personalities and mascots from the Atlanta Dream, Atlanta Falcons, Atlanta Hawks and Atlanta United.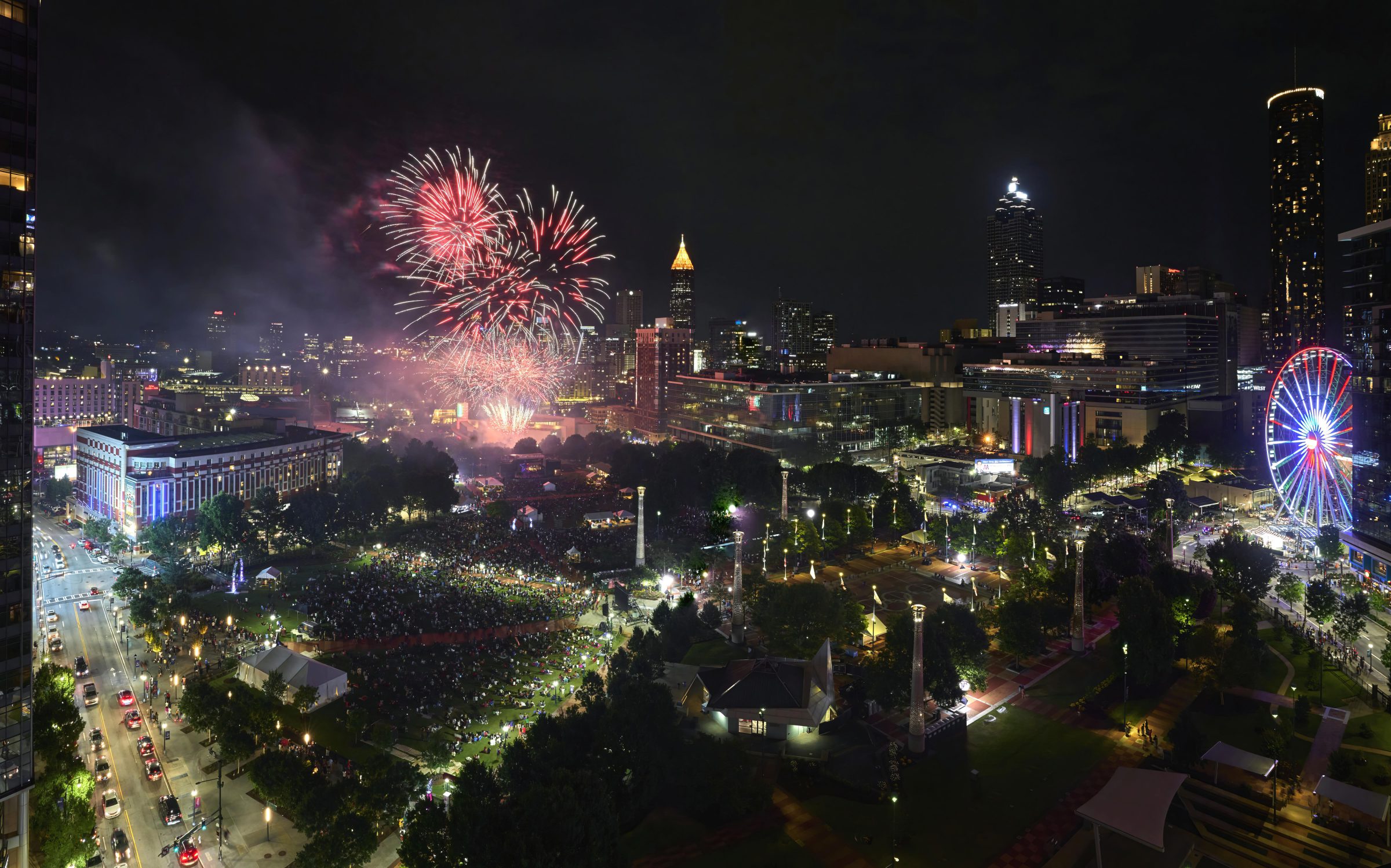 The Showstopper of the Night
The highlight of the night was the closing firework spectacular. A "City of Dreamers" video, narrated by Ambassador Andrew Young, kicked off the fireworks show. The 19-minute show was accompanied by a mashup of patriotic hits, Georgia classics, and a tribute to the 50th anniversary of hip hop. The fireworks could be seen from well beyond downtown Atlanta, but the best view was in Centennial Olympic Park.
"Look Up Atlanta welcomed more than ten thousand inside Centennial Olympic Park for an array of entertainment and our signature fireworks show, with many more watching at home on Peachtree TV," LeMaster said. "Our top priority is always the safety and comfort of our neighbors and guests, and we will continue to focus on delivering that each year. We are proud that Look Up Atlanta is creating a compelling guest experience in downtown Atlanta and look forward to expanded event offerings in 2024."
GWCCA thanks everyone who attended the event at Centennial Olympic Park or watched live on Peachtree TV across the state. We look forward to seeing you at Look Up Atlanta in July 2024!