Imagine this scenario: You are at the Georgia World Congress Center (GWCC) for a meeting, the keynote is about to start in five minutes and you realize you forgot to take your over-the-counter allergy medicine. Lucky for you, the GWCC has recently installed two new CVS store kiosks. These kiosks are located in Building A near the information desk across from Sidney Marcus Auditorium and in the lobby of Building B, respectively.
The automated pharmacies-in-a-box include an array of items from nasal spray and cough drops all the way to beef jerky and trail mix. They are provided and stocked by Swyft, Inc. The machines are very user-friendly and have been wildly successful in the first 60 days of service with more than 2,000 unique transactions.
Imagine another scenario: You are having a bad hair day because you ran out of gel. Well lucky for you, the CVS store kiosk easily addresses this issue by providing a small selection of beauty and hair products.
Here's a step-by-step guide on how to use the CVS kiosks.
Step 1: Touch to start.
Step 2: Browse through the displayed products or search for an item by entering its product number.
Step 3: Select your item and add it to your cart.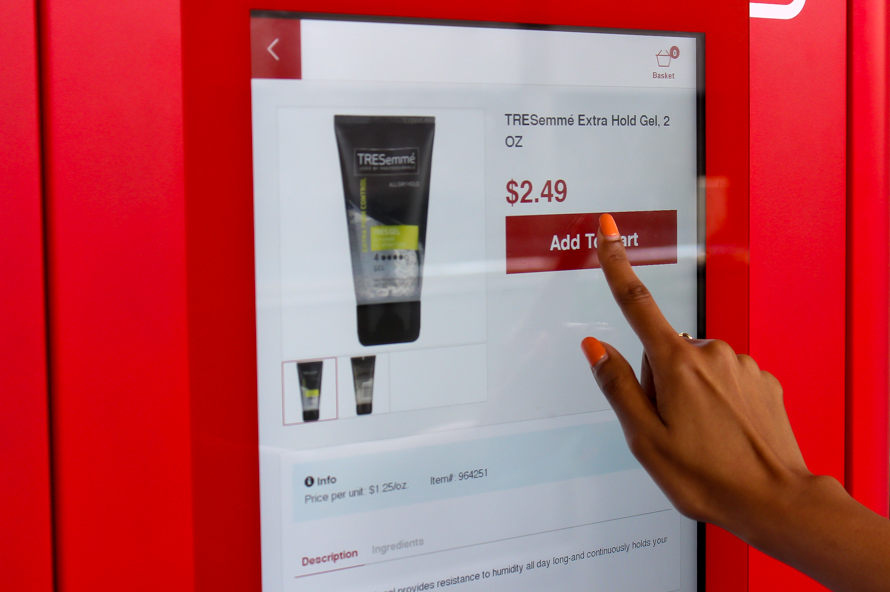 Step 4: Checkout your cart to complete your purchase.
The Georgia World Congress Center Authority (GWCCA) is committed to constantly creating compelling guest experiences and the addition of these kiosks complement our current portfolio of emerging technologies dedicated to the guest experience. In November, we debuted a hands-only CPR kiosk that trains users on how to properly administer life-saving skills.
Earlier this year, two Mamava pods were installed that joined a nationwide network of private lactation rooms that give nursing mothers much-needed privacy. These are located on the 400 levels of Buildings A and B and can be reserved via a smartphone app. A third location is being identified for Building C.
As the GWCCA continues to look for innovative ways to improve our customer experience, locations are being identified for the future installation of interactive Best Buy kiosks that will allow guests to purchase items such as headphones and extra phone chargers.