Prior to landing a part-time concessions job at the Georgia World Congress Center (GWCC) in 1984, Mark Zimmerman didn't know anything about conventions, meetings and trades shows – or even  where the Congress Center was located.
Thirty-plus years later, he went out on top, rising through the ranks in remarkable fashion, from a buffet line server to general manager of the 3.9-million-square-foot downtown Atlanta convention center, with several stops in between.
Known as simply "Z" by many of his coworkers, peers, colleagues, customers, and clients, Zimmerman's congeniality is infectious and legendary. Whether you worked in the stockroom or chaired the boardroom, he treated you the same – a smile, a handshake, a hug, a pat on the back – and always called you by name. A native of Michigan, and a graduate of the Wolverine State's Northwood University, he adapted completely to his Peach State surroundings and embodied Southern hospitality.
"You really are a legend in our industry," Georgia World Congress Center Authority (GWCCA) Chief Operating Officer Kevin Duvall told Zimmerman during a retirement celebration the Authority hosted Feb. 22 at the GWCC's Thomas Murphy Ballroom.
Duvall described Zimmerman as an ambassador, a connector, dedicated and dependable.
Zimmerman's career path at the GWCCA includes stints as an event coordinator, event services manager, and director of event services. He left the GWCCA in 1992 to serve as the inaugural assistant general manager of the Cobb Galleria Center. But he returned in 1995 as assistant general manager of the GWCC, before being promoted to general manager in 2004, a position he held until 2016. He transitioned to the role of senior business consultant for the Authority in late 2016, and officially retired from the GWCCA in November to concentrate on his consulting  business, Zimmerman Consulting LLC.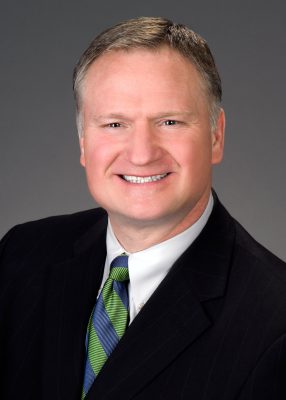 unConventional caught up with Zimmerman a couple of hours before the retirement ceremony for a quick question-and-answer session, and here are excerpts from that conversation:
unConventional | What was your first job at the GWCCA campus – and how did you wind up here?
Mark Zimmerman | I was a part-time concessions person working in the banquets department, on the buffet line for concessions. A guy in my church said to come down here, they were hiring at the World Congress Center, and this was 1984, and I said, "Where's that at?" He said, "I don't know, just go downtown and find it." So I did. I came inside the building and I had no idea about the convention and trade show business. What the heck do these people do here? I had no idea. And at the time it was only Building A. And so, it changed my life.
 uC | What led to your jump from concessions supervisor to event coordinator for the Authority?
MZ |   I became fulltime concessions supervisor (for the Authority's then food services partner Rich's) and then from there, I looked around and said, "Man, I want to be one of those event coordinators." I liked what they were doing, they were in charge, and I said, "You know, I want to be one of those." I interviewed three times. And they turned me down twice for the position, and I think they just kind of ran out of "no."
uC |   Why were you interested in event coordination?
MZ |   I loved the business. I loved the challenge of it. There was always something different and creative, there was always something ongoing. It's just one of those things I fell in love with.
 uC |    Would you say then that you are persistent?
MZ |     Very much so. I actually used to call the lady once a quarter – her name was Kathy Andrews (GWCC Event Services Manager) –  to bug her and say "when's that job coming open? Because it's for me."
 uC |   You are known as a people person in the industry – does that mean you're a hermit in your private life?
MZ |   (Laughs) No. I am a very quiet, shy person. I know this is hard to believe. But I really, really am. By nature, I just like to be around people. I love to hear what their story is, who they are. I always ask, "Well, who are you? Where are you from? And tell me what your story is." I always want to know who people are, because people are a lot more than just what you see on the cover of the book. And I think it's important to know WHAT makes them tick, and what's their passion and what they really like to do. I like to know who people are.
 uC | What advice would you give to someone who aspires to a leadership role in the convention/events/hospitality industry?
MZ | You have to find what your passion is – and I don't know what that is. Everybody's different, and everybody's got a story that they're telling, where they've gotten to a certain point. And I think what the important part is, what do you want to do? If it's sports, go do sports. If it's conventions and trade shows, or if it's marketing, or whatever that challenge is, event coordinator or whatever it is in the business, go find what that passion is, because you're going to have to do it for a long, long time. And you better be happy with it. When I got out of bed in the morning, I wanted to come here, and come go to work, because I loved what I did. But if you don't like what you do, it's real hard to get up in the morning and say, I gotta go do whatever…
 uC | What do you consider your crowning achievement during your time with the Authority?
MZ | I have to say successfully hosting some of the Top 200 trades shows in the country that came in here. And I developed a close working relationship with a lot of those customers. Those customers today are still my friends on a personal level. And I think that's what the key is, when you work with people. How do you enhance that relationship?  I'm a people person, I love to hear about people, their plan, their ideas, their thoughts. Then also, I like to help solve their problems, (fulfill) what their needs are. That's been a part of what I like to do my whole life. I'm a people person – and it's about helping people. It's just the way I was raised.
uC |   What's your definition of customer service?
MZ |   The customer comes, and you make a sale or you are the event coordinator and you handle the situation for an event, and they're happy and they tell 100 of their closest friends what a great time they had in Atlanta and how everything worked out, and how someone took care of them. I mean that's the biggest compliment in the world.
 uC |     You're officially retired from the Authority but you've started your own consulting business – you could kick back and enjoy the good life – what drives you to keep working?
MZ |    Just the fact that I'm a people person and I like to be involved in the industry I very much care about, and I want to make it better. I want to continue doing the things I like doing – and that's the key to the whole thing.
uC |   What do you miss about coming to 285 Andrew Young International Blvd. every day?
MZ |    The people. I miss the people. I don't miss the drive! (laughs)
uC |   You left the Authority for three years to help open the Cobb Galleria Center – what made you come back to the GWCCA?
MZ |     I missed the big events, the excitement. The Olympics were going to come, Super Bowl was coming, and Final Fours, the Top 200 trade shows in the country were coming here. Cobb was a great experience and I learned a lot from Don Poor – another great mentor of mine – who was the G.M. up there. You know, I missed the big events, what was driving the rest of the state of Georgia.
 uC |   You said you like to know what makes people tick; what makes Mark Zimmerman tick?
MZ |  I think just making people happy. I enjoy what I do. I enjoy the creativeness, the challenge of this job and this environment. I want to thank the Authority for giving me an opportunity 30 years ago, because it changed my life. And it changed my family's life.