One of my favorite shows we host at Georgia World Congress Center (GWCC) makes its (pre)historic return this weekend (Aug. 23-25). Jurassic Quest, America's largest and most realistic dinosaur event, takes attendees of all ages inside the Cretaceous, Jurassic, and Triassic periods to experience for themselves what it was like to be among dinosaurs of all sizes.
The neat thing about this exhibit is the hands-on, educational components. Aspiring paleontologists can walk through more than 80 true-to-life anamatronic dinosaurs, each replicated in detail down to the scaly skin, feathers, claws, fur, and teeth. They also can explore one of the science stations that offer fossil digs, create-your-own plaster fossils, and quizzes on the exhibit.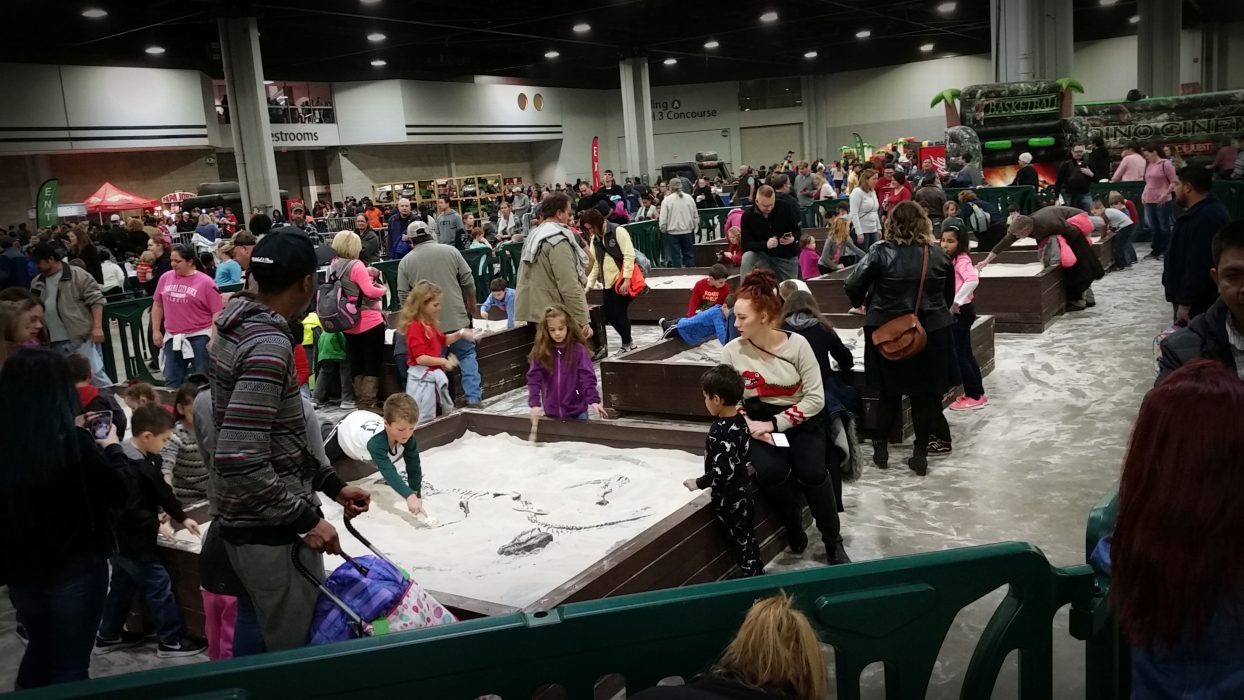 Want to dig deeper? Consider an interactive exhibit tour with a dinosaur expert who will teach you about the difference in dinosaurs, time periods, and share lots of fun facts that just might make your child the envy of his/her science class.
Looking for something a bit more hands on? Meet life-like baby dinosaurs and adolescent walking dinosaurs at one of the shows throughout the day…and be prepared for some friendly nibbles and cheeky behavior (hold on to your hats!)
Ready to explore Jurassic Quest? Here are a few tips that will help you get the most out of your visit.
Tip No. 1: See the event through your child's eyes
Be curious. Let them ride the rides (multiple times). Get dirty with them in the fossil dig. Get your face painted with them.
Tip No. 2: Take advantage of virtual queues
Some of the lines for activities can get long. Be sure to sign up for virtual queues offered so that you can continue to spend time having fun instead of watching others do so.
Tip No. 3: Go during non-peak hours
Event hours are 3-8 p.m. Friday (Aug. 23) and 9 a.m.-8 p.m. Saturday (Aug. 24) and Sunday (Aug. 25). Typically, there are fewer crowds on Friday and late afternoons on Saturday and Sunday.
Tip No. 4: Consider VIP and Activity Tickets
A basic ticket includes access to the main exhibit offerings. Upgrading to a VIP ticket (for kids only) gives you unlimited access to rides, bounce houses, and other attractions. Activity tickets are required for face painting and green screen photos.
Tip No. 5: Buy tickets in advance
Avoid lines and spend more time inside the exhibit by purchasing your tickets online here. Insider tip: You also can save $5 on parking if you pre-purchase; the Gold Deck is the closest to the event, but it fills up quickly.