With temperatures rising, the sun shining and summer officially kicking off Friday (June 21), outdoor activities, happy hours, and tailgating events have reappeared in Atlanta again. Right on cue, The Home Depot Backyard on the Georgia World Congress Center Authority's (GWCCA) downtown Atlanta campus is in full swing with summertime initiatives including health and wellness courses as well some signature programs such as Adult Recess, The Happiest Hour, Super Saturday, and Sunday Funday.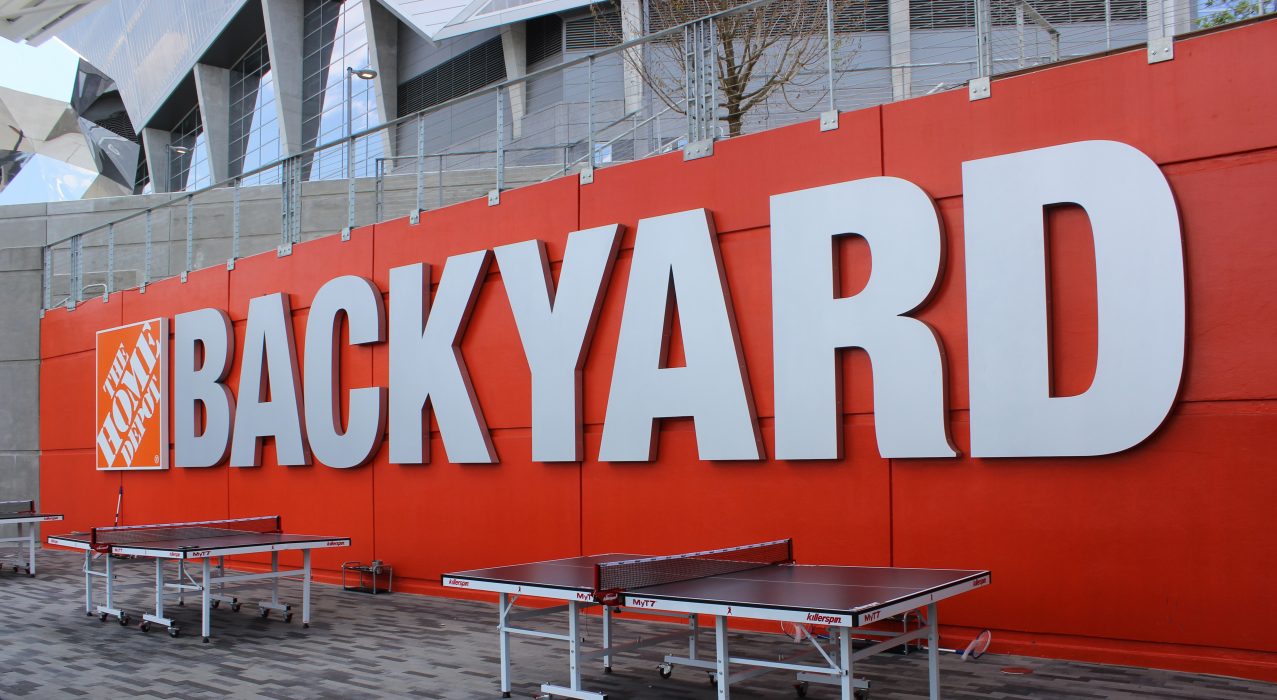 According to The Home Depot Backyard website, the 11-acre greenspace's programming focuses on "four key pillars: arts, culture, health and wellness, communal education, and community service projects."
This summer, the backyard presents activities and events that fall into one of two categories: Health and Wellness or Signature Programs.
Health and Wellness programming consists of daily fitness classes that are arranged into six subcategories: Orangetheory Fitness, boot camp, dance fitness, yoga, HIIT (high-intensity interval training), and combat fitness. All Health and Wellness courses are an hour unless noted otherwise.
The Backyard's Signature Programs include Adult Recess, The Happiest Hour, Super Saturday, and Sunday Funday. Adult Recess provides a chance for downtown professionals to break away from the office for some midday fun. Who didn't love recess as a child? Once a month, this recess offers several different food trucks, games, and a deejay. In addition, the first 100 individuals to arrive receive free King of Pops treats.
Upcoming events at The Home Depot Backyard include Super Saturday (June 22), Adult Recess (June 26), and The Happiest Hour (June 27). For more information, visit thehomedepotbackyard.com.
Below is a photo gallery of a few of the offerings at Adult Recess:
Some of the GWCCA team members recently ventured out to the most recent Adult Recess.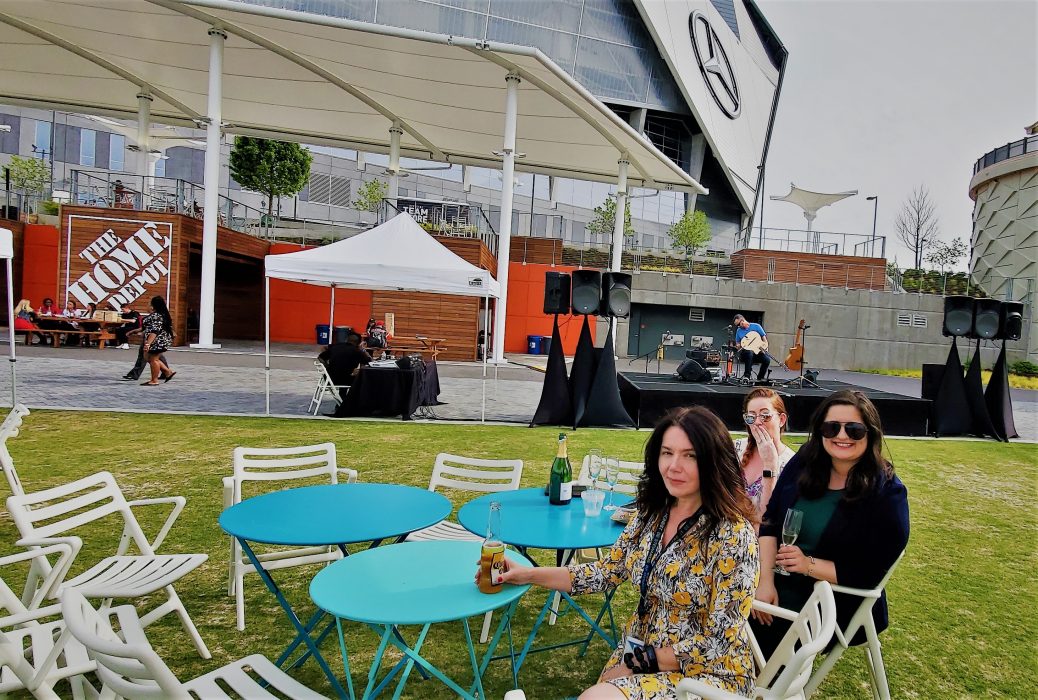 "Great location with live entertainment, food trucks, and activities (sports and art) to participate in with your fellow team members as well as the opportunity to make some new friends," said Kat Pomey, GWCCA Senior Sales Manager.
This space draws in a wide spectrum of people through its diverse set of programming. Events and activities in the Backyard not only provide some fun in the sun but also a chance for individuals to connect with their friends, co-workers, or family.
"Adult Recess is one of those things that we've actually seen a great turnout for as well as our Happiest Hour," said Jamie Hebert, The Home Depot Backyard Marketing and Events Manager.
The Backyard – built on a portion of the former site of the Georgia Dome – has been open for less than a year and will continue to test out different events as they continue to grow and improve. Adjacent to Mercedes-Benz Stadium, it is also utilized as a ticketed tailgating spot for events at the stadium, such as Atlanta Falcons and Atlanta United games, college football matchups and concerts.