Tuesday Talk rounds up the latest Georgia World Congress Center Authority (GWCCA) news you might have missed and also points forward to upcoming events on our campus.
Motorcoach service GOGO Charters recently sifted through its database and ranked its most popular group activities of 2018, and the Georgia World Congress Center (GWCC) came out on top, beating out other iconic venues and sites such as Dodger Stadium, Times Square, Disneyland, the Hollywood Walk of Fame, and the U.S. Capitol Building.
"When the likes of Times Square and Disneyland dot this list of heavy hitters, what could possibly push the Georgia World Congress Center to the top?" poses an excerpt from gogocharters.com's recent article announcing its top 10 most popular group trips of 2018.
How about a rare U.S. appearance by a spiritual leader celebrating his 60-year reign, and the opportunity for worshippers to meet him up-close-and-personal at the country's fourth-largest convention center?
That was the winning formula to vault the GWCC atop GOGO's year-end list: the Aga Khan IV's Diamond Jubilee U.S.A. Mulaqat held on our downtown Atlanta campus in March 2018. Between 35,000-40,000 attendees came to the multi-day celebration honoring the Aga Khan, Prince Shah Karim Al Husseini, leader of the Ismaili Muslims.

"With over 95 shuttle services booked between March 13 and 17, 2018, we made transportation the least of the Jamat's (gathering) worries and helped them reach out to not only their religious leader but also the rest of the Ismaili community," wrote GOGO Charters. "The Mulaqat drew in worshipers from across the Southeast and East Coast, meaning each visitor had the opportunity to talk through their experiences and connect with coachmates they may have never met otherwise, all in the comfort of a cozy, climate-controlled cabin tailored to their needs."
To see the complete Top 10 list, click here.
Meanwhile, the Aga Khan Council for Southeastern USA​ is once again hosting the Imamat Day Khushyali Celebration, including a dinner and concert, at the GWCC's Building C on Saturday (July 27).
THIS WEEK ON CAMPUS
It's another busy week on the GWCCA's downtown Atlanta campus.
The second consecutive high school girls basketball tourney under the Nike Tournament of Champions umbrella tipped off today (July 23) at the GWCC. Featuring more than 600 teams playing on up to 60 courts set up in Building B's exhibit halls, the National Championship-Atlanta runs through Thursday (July 25).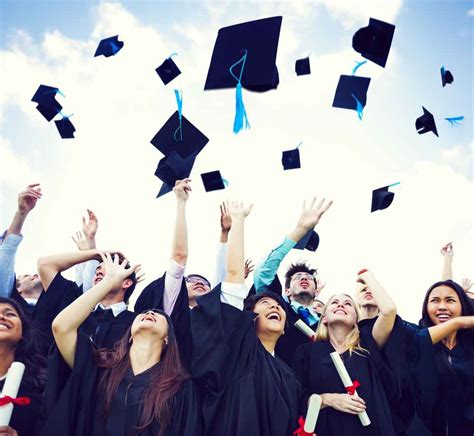 The GWCAA campus has proven to be a popular commencement spot for local educational institutions and programs and the tradition continues this week. Atlanta Public Schools hosts its summer graduation ceremony at Sidney Marcus Auditorium at 6 p.m. today (July 23); Year Up Greater Atlanta's graduation ceremony is set for Thursday (July 25) also at Sidney Marcus Auditorium; and American InterContinental University will host two graduation ceremonies – one in the morning and one in the afternoon – on Friday (July 26) at Thomas Murphy Ballroom.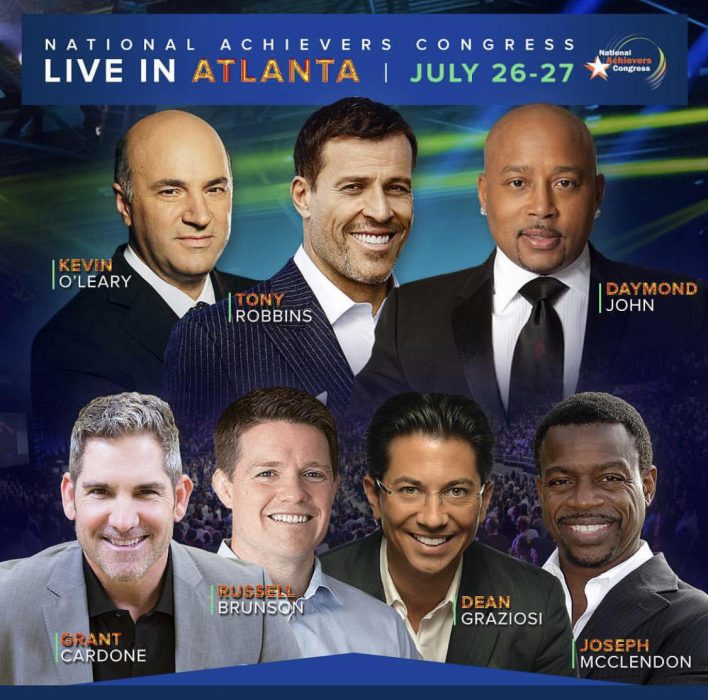 Featuring a heavy-hitting lineup of entrepreneurial keynote speakers, including famed life coach Tony Robbins, and "Shark Tank's" Kevin O' Leary and Daymond John, the National Achievers Congress is slated for Friday (July 26) and Saturday (July 27) at the GWCC's Exhibit Hall A3.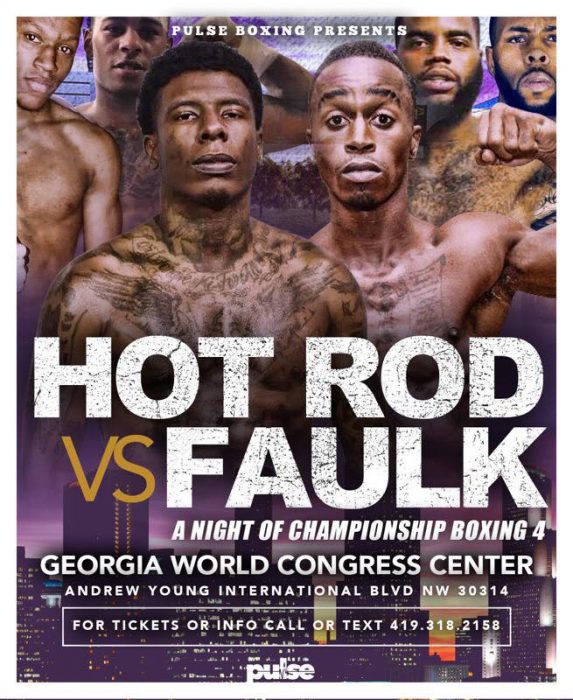 Pulse Boxing returns to the GWCC's Building A on Saturday (July 27) for A Night of Championship Boxing 4. For more information and tickets, click here.

Drum Corps International's Southeast Championship, a marching band competition, returns to Mercedes-Benz Stadium on Saturday (July 27). For more information and tickets, go to: https://www.dci.org/events/2019-dci-southeastern-championship.