Tuesday Talk rounds up the latest Georgia World Congress Center Authority (GWCCA) news you might have missed and also points forward to upcoming events on our campus.
SUPER PUBLIC SAFETY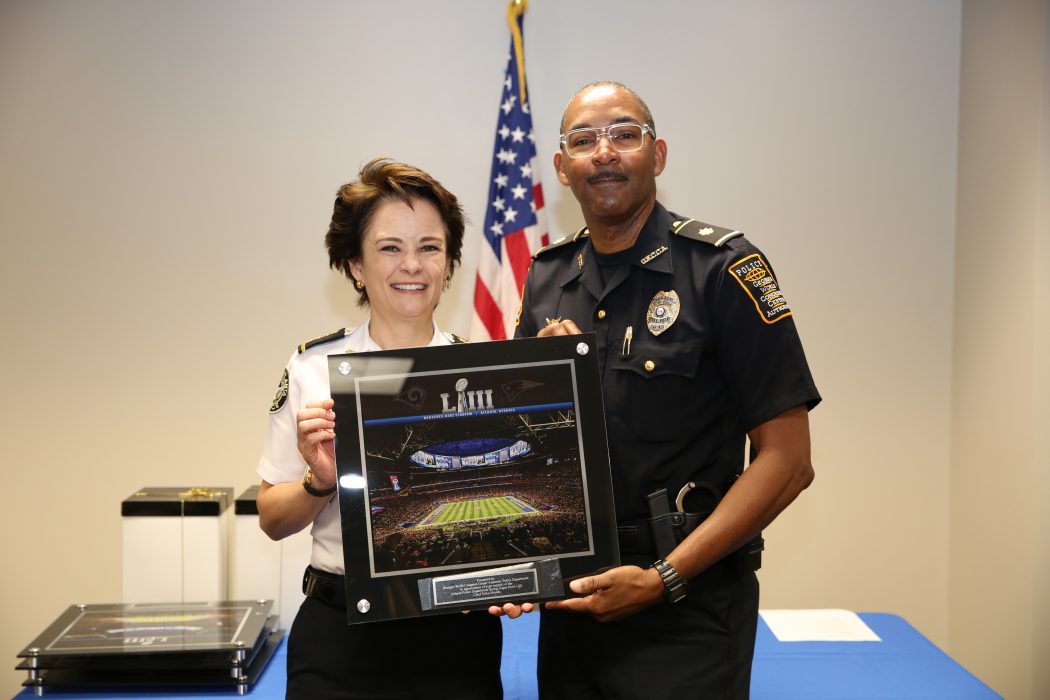 Last week the Atlanta Police Department recognized various local, federal and state law enforcement agencies, including the GWCCA's Police Department, for making Super Bowl LIII a public safety success.
During the height of Super Bowl activity on the GWCCA campus, from Jan. 26 to game day (Feb. 3), 112 members of our public safety department worked an aggregate 6,527 hours ensuring the safety of our visitors, team members, customers and guests.

WHAT'S IN A NAME?
Back in the fall, the Savannah International Trade & Convention Center (SITCC), which is managed by the GWCCA, unveiled a sleek new logo and much-simplified name, going with the new moniker Savannah Convention Center (SCC).
Governor Brian Kemp made the name change official on April 28, signing House Bill 525 in a ceremony at the riverfront facility in Savannah.
In addition to officially changing the convention center's name, the legislation also dissolves the center's local governing body and creates a state-based new one, known as the Savannah-Georgia Convention Center Authority.

The new authority will allow bonding capacity, which is crucial to expansion plans on Savannah's Hutchinson Island, site of the convention center across the Savannah River from the city's historic downtown. According to the SCC's 2018 annual report, the expansion plans include a 100,000-square-foot exhibit hall, 42,000-square-foot ballroom, 15 new meeting rooms and 900 parking spaces.
THIS WEEK ON CAMPUS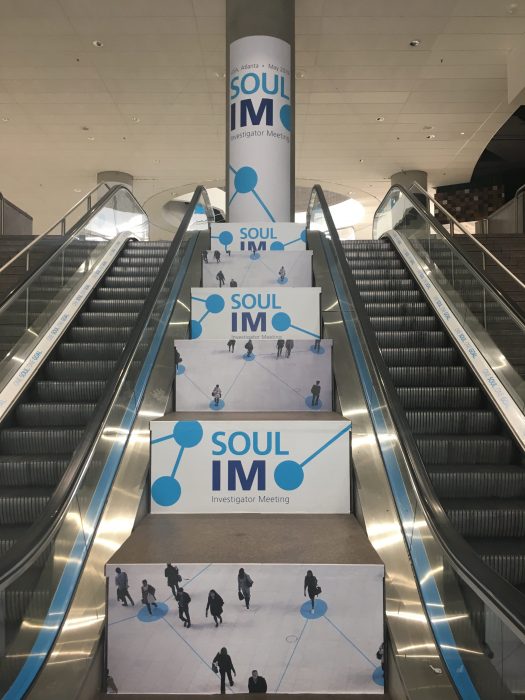 This week the Georgia World Congress Center (GWCC) welcomes doctors and physicians specializing in Type 2 Diabetes treatment for the Novo Nordisk SOUL SEMA CVOT Monitor and Investigator Meeting. The event kicked off today (May 7) with the Monitor Meeting in Building B, and continues with Investigator Meeting on Wednesday (May 8) and Thursday (May 9) at Thomas Murphy Ballroom.
The suddenly resurgent Atlanta United host two matches this week at Mercedes-Benz Stadium on the GWCCA campus. First up is Wednesday's (May 8) tilt against Toronto FC at 7 p.m. Then the Five Stripes host arch-rival Orlando City SC on Sunday (May 12) at 2:30 p.m.
Indian pop singer Sukhwinder Singh, best known for performing the vocals on "Jai Ho" from Oscar-winning film "Slumdog Millionaire," headlines a benefit concert for the American Association of Physicians of Indian Origin (AAPI) on Saturday (May 11) at the GWCC's Sidney Marcus Auditorium. Individual tickets range from $35-$450. The concert starts at 7 p.m.
Meanwhile, across the street at like-a-good-neighbor State Farm Arena, former First Lady Michelle Obama comes to town promoting her best-selling book "Becoming" at an event Saturday (May 11) billed as an "An Intimate Conversation With…" The event, which is sold out, starts at 7 p.m.