Tuesday Talk rounds up the latest Georgia World Congress Center Authority (GWCCA) news you might have missed and also points forward to upcoming events on our campus.
If you're an Atlanta baseball fan, you've probably seen or heard of Los Bravos, an outreach/branding campaign targeting the local Latino community.
The person who spearheaded that program for the Atlanta Braves has traded caps and joined the Georgia World Congress Center Authority (GWCCA) team.
Meet Janet Sevilla, the GWCCA's new Manager of Sustainability and CSR (corporate social responsibility).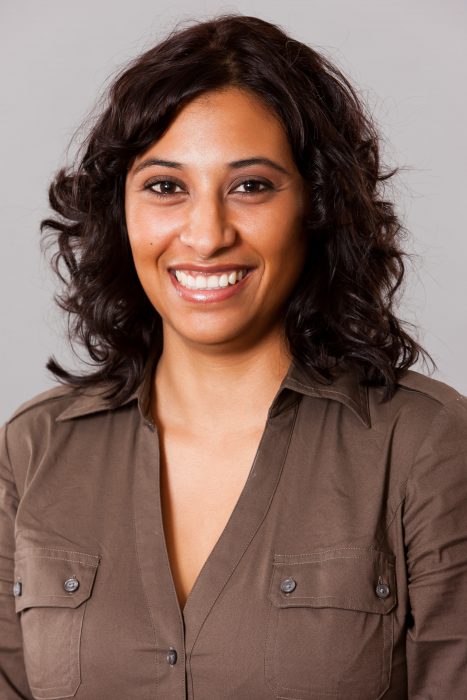 Los Bravos is just one of the many initiatives Sevilla worked on as Community Affairs Manager for the Atlanta Braves, and overall she has more than two decades of experience in designing and implementing large-scale community empowerment projects.
She is feuled by a passion for equity and fairness and making a positive impact on marginalized families, vulnerable communities and the environment.
In addition to working for the Braves, her career includes stints with Major League Soccer's L.A. Galaxy and the NBA's L.A. Lakers.
In her new role with the Authority, Sevilla is charged with amplifying the GWCCA's CSR initiatives and supporting the continued growth of the organization's sustainability efforts.
unConventional caught up with her for a recent question-and-answer session, and here are excerpts from that conversation.
unConventional | What interested you in this position – in other words, why are you here?
Sevilla | I am joining a team at the No. 1 convention, sports, and entertainment destination in the world, why not join the No. 1 team? What interested me in the position is the opportunity to be part of a team that leaves a legacy in our Georgia communities through strategic community and sustainability partners. I've always had a passion for using sports/entertainment as a vehicle for social change. I have seen the impact firsthand, how large sports/entertainment spaces, like the GWCCA campus, can leave a lasting impact in the surrounding community.
unConventional | Part of our mission statement is to enhance the quality of life for every Georgian – from a CSR perspective, how are we doing that?
Sevilla | Our CSR pillars focus on better buildings, better people, and better partners; what that means is collaboration and how we are using our strengthens to be innovative and drive improvement for all people who interact with the Authority. We have a workforce that supports educational initiatives through reading programs and book collections. A continued relationship with organizations that support hunger awareness, whether it's through food donations or serving meals in the community. The sustainability efforts in place allow us to decrease our carbon footprint so more people can enjoy sports and entertainment events for years to come. We have good foundations in place and there is an opportunity to highlight more of the stories coming out of that great work and measure the impact we are doing through these initiatives. CSR/Sustainability together is a critical piece of the overall business because it can give us a competitive advantage, but most importantly it can support critical community and environmental issues that affect all people.
unConventional | What kind of partnerships and contacts did you forge while with the Braves that can translate to the GWCCA campus?
Sevilla | I managed the relationships with several school districts in metro Atlanta, identified several youth sports organizations, built relationships with several media outlets, including establishing relationships with our Spanish-speaking market media, and worked closely with a lot of corporate partners who have headquarters here in Georgia. The uniqueness in my previous role was the opportunity to forge meaningful relationships with several community organizations not only in Georgia but across the Southeast. These relationships will allow us to establish critical strategic partnerships to help support the community's needs.
unConventional | We support work-life balance at the GWCCA, so what are your hobbies, passions and avocations outside of the job?
Sevilla | I enjoy running. I run with a group called Movers And Pacers. They are focused on creating healthy habits, bringing together professionals and really anyone, to go out and run. I also like hanging out with my nieces and nephews. I am an auntie to 14 nieces and nephews; 13 of them are in Georgia, and I have one in California. I like traveling. I enjoy reading as well and going to sporting events. I am also a board member of WISE (Women In Sports And Events) Atlanta as well as an active member of Hermanas Unidas, the Georgia Hispanic Chamber of Commerce Women's Program, EME de Mujer and HYPE.
unConventional | So, are we going to see a La Autoridad program here on the GWCCA campus?
Sevilla | I can teach you how to say that! (laughs) I would be happy to contribute to anything that would bring more business into the building if it relates to the Spanish-speaking community – whether it be events and conferences, to access from an educational standpoint. Everyone can take part in the spaces that we're from a convention, sports, and entertainment venue – there's really no barrier there. There's definitely an interest there. I'm happy to throw my ideas into a bucket and see what comes out of that.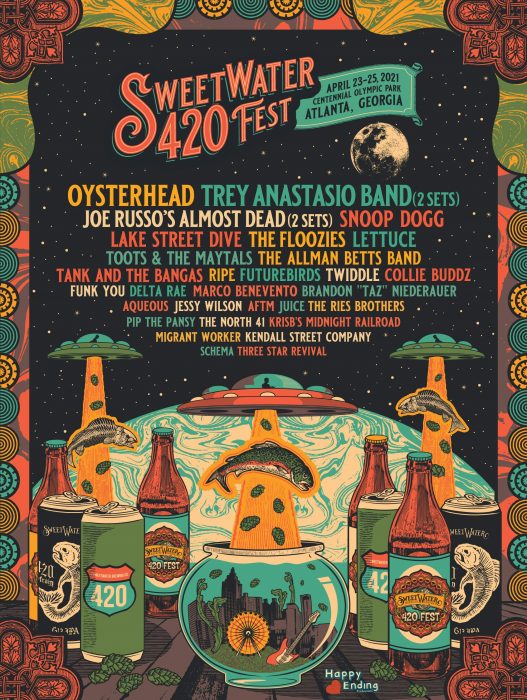 ICYMI (In Case You Missed It): Due to concerns over COVID-19, organizers have postponed this year's Sweetwater 420 Fest at Centennial Olympic Park until next year, however, the festival's slate of performing artists remains relatively intact.
That means when the three-day festival returns April 23-25, 2021, guests will still be able to jam to the likes of supergroup Oysterhead, Trey Anastasio Band, Joe Russo's Almost Dead, Snoop Dogg and more.

Happy Ending Productions, which produces the festival for Atlanta-based SweetWater Brewing Company, released a list of artists confirmed for next year's 420 Fest and it includes:
Lake Street Dive, The Floozies, Lettuce, Toots & The Maytals, The Allman Betts Band, Tank And The Bangas, Ripe, Futurebirds, Twiddle, Collie Buddz, Funk You, Delta Rae, Marco Benevento, Brandon "TAZ" Niederauer, Aqueous, Jessy Wilson, AFTM, Juice, The Ries Brothers, Pip the Pansy, The North 41, KrisB's Midnight Railroad, Migrant Worker, Kendall Street Company, Schema and Three Star Revival.
Notably absent from the list is previously announced headliner Cage the Elephant, but that doesn't mean the popular alt-rock band is necessarily a no-go.
According to a statement by Happy Ending, "We are working diligently to confirm the handful of remaining 420 Fest 2020 artists to perform the postponed dates. Stay tuned as we continue to finalize the lineup."
The festival also includes a 5K race and festival tickets and race registrations already purchased will be honored for April 23-25, 2021.
All purchased tickets and race registrations will be honored for April 23-25, 2021.
To request a refund, go to https://www.sweetwater420fest.com/refund-process/.