Tuesday Talk rounds up the latest Georgia World Congress Center Authority (GWCCA) news you might have missed and also points forward to upcoming events on our campus.

TRUCK TECHNOLOGY ROCKS TMC EXHIBIT FLOOR
Fleet Owner magazine put together a nifty slide show on the exhibit floor of last week's (March 18-21) TMC 19 Annual Meeting & Transportation Technology Exhibition at the Georgia World Congress Center (GWCC), showcasing the event's cutting edge big rigs and other vehicles.
"Young or old, nothing beats seeing these beautiful, colorful machines up close and personal," writes Fleet Owner Managing Editor Michael Catarevas.
Check out the gallery here: https://www.fleetowner.com/trucks/tmc-and-be-seen-trucks-rock-exhibition-floor

IWF ON THE FAST TRACK
The International Woodworking Fair (IWF), hosted biennially  at the Georgia World Congress Center (GWCC), has been named one of Trade Show Executive magazine's Fastest 50 trade shows in terms of net square feet of paid exhibit space.
The Fastest 50 program awards the fastest-growing trade shows of 2018 and the winners are selected in three categories: By Net Square Feet of Exhibit Space; By Exhibiting Companies; and By Total Attendance.
IWF was held Aug. 22-25, 2018 at the GWCC, and the show will return Aug. 25-28, 2020. IWF 2020 Chairman Brian Donahue looks forward to taking advantage of even more exhibit space because the convention center's currently-under-construction B/C Exhibit Hall will be complete.

"We are excited about IWF 2020 as we will occupy three buildings as well as the expansion hall at the Georgia World Congress Center making IWF 2020 the largest since 2006," Donahue said in a press release.
IWF was also selected for Trade Show Executive's Next 50 designation By Total Attendance.
THIS WEEK ON CAMPUS
Get Motivated!,  a one-day business seminar, has returned to the GWCC today with sessions at Thomas Murphy Ballroom. Featured speakers include financial guru Suze Orman, celebrity fitness trainer Jillian Michaels, best-selling author/TV host Iyanla Vanzant, GetMotivated.com CEO and founder Brian J. Forte and author of the "Rich Dad" series, Sharon Lechter.
More than 18,000 attendees are expected for the American Association for Cancer Research (AACR) Annual Meeting beginning Friday (March 29) at the GWCC and running through Wednesday (April 3). "The AACR Annual Meeting program covers the latest discoveries across the spectrum of cancer research—from population science and prevention; to cancer biology, translational, and clinical studies; to survivorship and advocacy—and highlights the work of the best minds in research and medicine from institutions all over the world," according to the event's website.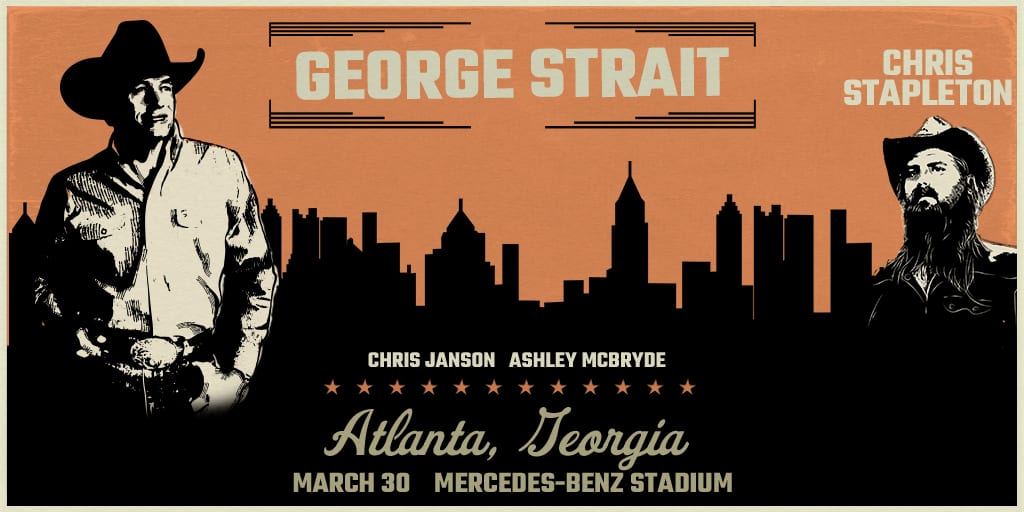 Mercedes-Benz Stadium's latest concert is on tap Saturday (March 30) as "The King of Country," George Strait headlines the state-of-the-art venue, with opening acts including multiple Grammy winner Chris Stapelton, Chris Janson and Ashley McBryde. Tickets are available via Ticketmaster. Gates open at 3 p.m. Saturday. The stadium's clear bag policy is in effect for this show.
Meanwhile, neighboring State Farm Arena's recent barrage of events continues this week and weekend with British rock trio Muse in concert tonight, with opening act Walk the Moon. On Wednesday (March 27), the venue hosts the McDonald's All-American Games featuring the nation's top high school basketball talent, and on Thursday (March 28), stand-up comedian/ventriloquist Jeff Dunham brings his "Passively Aggressive" tour to town. The Atlanta Hawks are back in action Friday (March 29) to take on the Portland Trailblazers. V103 Live, featuring performances by Maxwell and Kem, is slated for Saturday (March 30), and the Hawks return to their home court on Sunday (March 31) to battle the first-place Milwaukee Bucks.