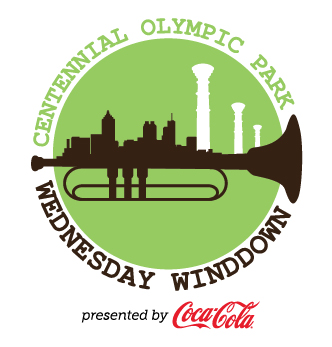 Every Wednesday in June
Southern Company Amphitheater
5:30 p.m. – 8:00 p.m.
Tickets on sale May 15, 2017


Skip the lines this year and have early access by purchasing a Season Pass for $20.
June 7th-

Prince Tribute Show
---
June 14th-
Old School 88.7 FM Butta B-Rocka and Friends

---
June 21st-
Old School 88.7 FM Xavier Lewis R&B Explosion

---
Wednesday WindDown Is Back!
Unwind in the Southern Company Amphitheater at Centennial Olympic Park every Wednesday this June with Jazz, Soul, R&B, or Old-School Hip Hop! Tickets for Wednesday WindDown will go on sale May 15th and will be available on Freshtix.com.
Q: Why is Wednesday WindDown only during the month of June?
A: The Park is undergoing a number of renovation projects that will begin in July of 2017. In an effort to safely complete all projects on time, no events will take place in Centennial Olympic Park during the construction period.
Q: Will the time of the event change?
A: No, Wednesday WindDown will still take place from 5:30pm – 8:00pm.
Q: When do box office and doors open?
A: The box office will open at 4:00pm. Early entry begins at 4:15pm and general seating starts at 4:30pm.
Q: I have another question about Wednesday WindDown that was not covered! Where can I get more information and who should I contact for more specific questions?
A: To stay update to date on the latest for Wednesday WindDown, sign up for our e-newsletter on the side of this page, or email at [email protected] .
We appreciate every single Wednesday WindDown patron and thank you for your patience and continued support during the process of bettering your experience at Centennial Olympic Park!
YES- ALLOWED ITEMS
Both hard and soft coolers within regulation size(13"L x 11"W x 13"H)
Sealed, unopened containers of beverages
Food
Folding and camping chairs, no taller than 24 inches
All cameras and recording devices( allowed in the seating area with a ticket. If you are a media member wishing to gain access to the stage area, please fill out the Media Credentialing Form below)
Blankets
Strollers for children, wheelchairs, and medical scooters
Bags and Backpacks, no larger than 11"L x 8" W x 17"H
Tables
NO- PROHIBITED ITEMS
Glass containers
Coffee mugs, takeout cups, or refillable containers
Alcohol may not be brought into the Park, but is available for purchase inside the event
Large umbrellas, tents, canopies, or shade structures
Skateboards, scooters, or bicycles inside the event
Pets
Grills
Illegal drugs of any kind
Unauthorized vending or solicitation including flyers
:: Interested in being a vendor at Wednesday WindDown?
For the June 14 and June 21 shows, contact Shelly Wynter –

[email protected]


For the June 7 and June 28 shows, contact Melissa McGee –

[email protected]

.
Wednesday WindDown is sponsored by