Beer and rock 'n' roll have gone hand-in-hand since the inception of the pop culture-defining music genre, but SweetWater 420 Fest has fused the two together – literally – with its artist collaboration brew series.
With the birth of the craft beer movement, non-corporate breweries, such as the 420 festival's Atlanta-based namesake, have the ability to experiment, rather than pumping out the same-old-same-old formula.
It's very similar to the mantra that bands performing at the 420 Fest go by – improvisation.
A SweetWater 420 Fest tradition that gains traction every year, this year's festival – held Friday (April 19) through today (April 21) at Centennial Olympic Park – featured three new artist collaboration SweetWater brews, including two curated by a couple of up-and-coming artists on today's bill, available exclusively at the event.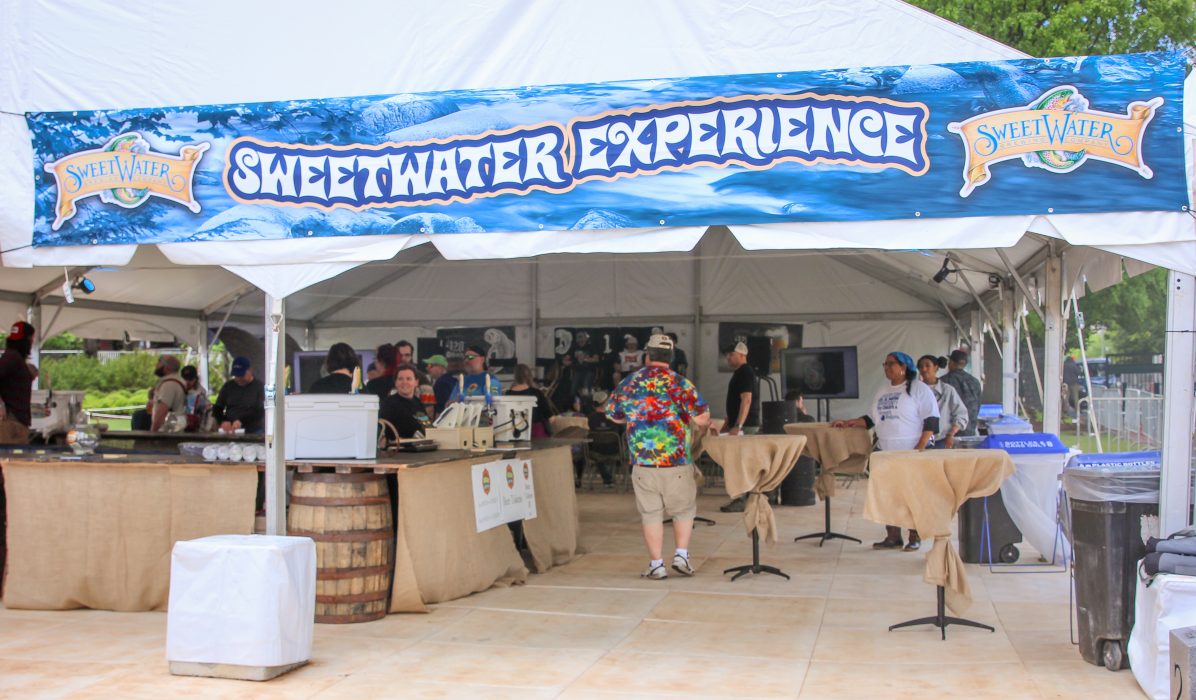 Both of those bands appeared today (April 21) to discuss these collaborations at the SweetWater Experience tent, "a weekend-long craft beer-centric event where you can taste your way through more than 25 unique styles of SweetWater beers and enjoy presentations on topics as wide as our brewer's bellies." Think of it as a craft beer enthusiast's nirvana.
On the discussion table today inside the Sweetwater Experience: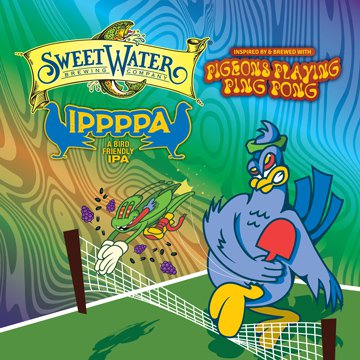 Pigeons Playing Ping Pong' IPPPPA, a play off the high-energy jam band's name and the popular IPA (India Pale Ale) style of beer. It is described as "a session IPA coming in at 5.2 percent ABV (alcohol by volume) that was made with our friends in the band, Pigeons Playing Ping Pong. We used Simcoe, Waimea, and Azacca hops to give it some earthy, piney, citrus of lemon and lime as well as tropical notes like mango, papaya, and pineapple. Pigeons eat seeds, so that is our malts, 2-row and wheat, berries so there is a hint of blackberry, and insects, so freeze-dried crickets were added to the boil for true pigeon satisfaction." Yes, you read that right…crickets.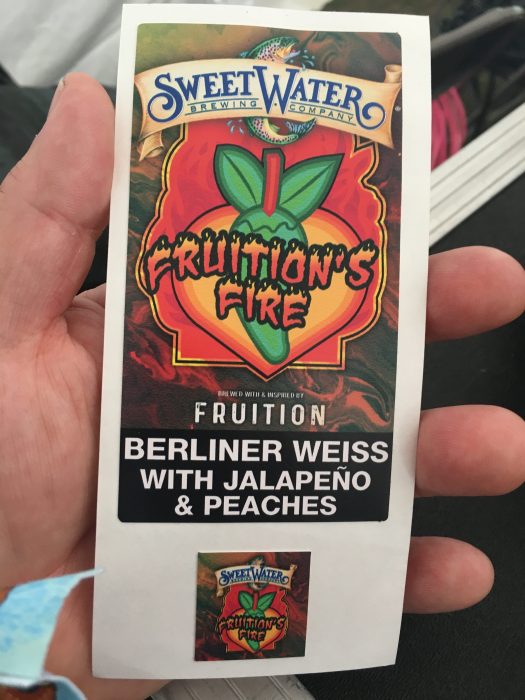 Fruition's Fire, named after the bluegrass-infused folk-rock band that performed today on the festival's 420 Strain Stage. It is described as a
"Berliner Weiss-style with peaches and fresh jalapeños. 4.7 percent ABV, hazy, golden color was brewed with Fruition. Their last album release titled 'Fire' was the inspiration for some fresh jalapeño and Fruition for the peach aroma and flavor. Refreshing with a slight burn on the back end." The jalapeno flavoring definitely has a subtle kick.
Each band worked with SweetWater to devise its signature beer and the brewery took it from there, crafting brews that fit the band members' palates as well as style and image.
"The SweetWater Experience tent is where beer and music intersect," said panel moderator Reid Ramsey of Beer Street Journal. "As the SweetWater 420 Fest evolved, the bands that were coming in – it turns out a lot of them homebrew and drink a lot of craft beer. And SweetWater was like, 'why the hell aren't they coming in and brewing?'"
The rest, they say, is history.
"The tradition continues," said Ramsey. "And everybody has their own spin."