Around the Authority

Facilities & Events


Final Four 2020: GWCCA campus' next NCAA championship comes into focus
posted: Mar. 29, 2018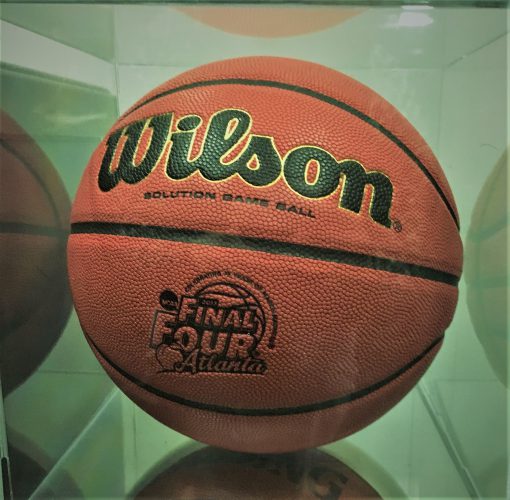 Last week the excitement of March Madness spilled over to the Georgia World Congress Center Authority (GWCCA) campus as neighboring Philips Arena hosted Sweet 16 and Elite Eight rounds of the Men's NCAA Basketball Tournament, featuring tourney darling Loyola-Chicago and the Ramblers' good luck charm, Sister Jean.
The GWCCA had a piece of the action too: tournament sponsor Wendy's activated a food truck on International Boulevard and pop-up basketball court on GWCCA's International Plaza, the parking deck rooftop greenspace between the Georgia World Congress Center (GWCC), Mercedes-Benz Stadium (MBS) and Philips. And inside the GWCC, the convention center's Social Table bar and restaurant hosted a pre-game gathering for University of Kentucky alumni.
While all eyes are cast on San Antonio this weekend as the Final Four gets underway at the Alamodome, it won't be long before the road to college basketball's biggest event leads back to Atlanta, and the GWCCA campus.
Although the Big Dance does not make its way back to Atlanta until 2020, Atlanta Basketball Host Committee Executive Director Carl Adkins and his team are already planning for the games and ancillary events.
It will be MBS' first Final Four, but the GWCCA campus' fourth overall, with the previous three happening (2002, 2007, and 2013) under Adkins' watch at the Georgia Dome when he was the stadium's general manager.
In April 2013, the GWCCA hosted the NCAA Men's Final Four basketball championship, which celebrated its 75th anniversary in Atlanta.  Record-breaking attendance numbers and operational excellence was how Atlanta set itself apart in hosting the event. "That whole event, soup to nuts: the airport, hospitality community, restaurants, retail, campus, facilities, the activities, and the games – it was almost like pure magic. Everything worked; it couldn't have been a better 75th anniversary. The coaches, the players, the ADs (athletic directors), the men's basketball committee, the staff, they all talk about how incredible Atlanta was. So if anything, we have to be better than we were then," said Adkins.
It also set the bar for sustainability, honored as the greenest Final Four in history.
"I think with what the NCAA has experienced since 2013 in terms of trying to recreate the campus footprint that we have, this walkable footprint, they will be tickled to death to come back to Atlanta," said Adkins. "Everywhere that they have been, or are going since '13, has been very disjointed. You don't get that feel of 'everyone is here for the big games.' Everyone is trying to recreate what Atlanta has, and no one can do that. At least now, there is nothing on the drawing board out there that has the package that we have."
One of the areas of focus is creating a basketball environment in still-new MBS. "We will be doing a mock build-out of a portion of the lower seating bowl and the stage for the court, and working through 'what are those issues?'," said Adkins.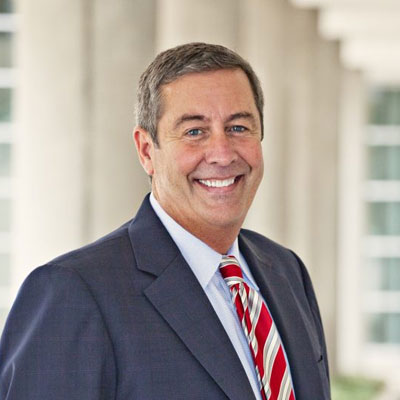 Another program the Host Committee is working on will have a social impact across the state – an early childhood literacy initiative that challenges students to read to compete for a chance to attend the Final Four, as well as other prizes.
"One of the things that (2017 Final Four host) Phoenix did is start a program called 'Read to the Final Four,' playing off the 'Road to the Final Four.' The classes can go online and compete on how much they've read. It's in a giant bracket, so you finally get down to 64 just like March Madness," Adkins described excitedly. "It's a great program to help promote early literacy but also sets up some incentives to where the final four schools come to the Final Four. We are fortunate to have Cyone (Batiste, assistant director of communications and community engagement) on our staff who actually helped put this all together (in Phoenix).  So I see us recreating something very similar across the whole state as something we can do to help raise awareness about not only the event, but to help drive the whole childhood literacy piece and to support that.  This is a great way for kids to not only connect with the event, but more importantly, with reading."
Although Adkins' organization, which was also the local arm of the College Football Playoff National Championship held in January on the GWCCA campus, is now mainly focused on putting on a fantastic Super Bowl LIII (Feb. 3, 2019 at MBS), lessons learned from the event will only aid Atlanta in being able to turn around and host another landmark Final Four. "That's the beauty of having these three back-to-back events," Adkins remarks. "We learn from each one what can work, and going through those ultimate decisions of what can drive you to the final product.  You will have already worked through those for two big events, so that helps inform you for when you do get to Final Four."
Error: Access Token is not valid or has expired. Feed will not update.
This error message is only visible to WordPress admins
There's an issue with the Instagram Access Token that you are using. Please obtain a new Access Token on the plugin's Settings page.
If you continue to have an issue with your Access Token then please see this FAQ for more information.