Frank Poe had it mapped out – he was going to be a history teacher.
Instead, he's making history within the convention, sports and events industry – while continually teaching, leading and inspiring his staff and earning the adulation of his peers.
"He's an icon within the industry," said Al Rojas, General Manager of the Jackson Convention Complex in Jackson, Miss. Rojas worked with and for Poe as their careers intersected at the Dallas Convention Center, where Poe began as a part-time laborer in the early 1970s to help pay his way through college.
Poe, Executive Director of the Georgia World Congress Center Authority (GWCCA) since 2010, was presented with the International Association of Venue Managers (IAVM) prestigious Convention Center Lifetime Achievement Award for 2016 at the International Convention Center Conference in Pasadena, Calif., cementing his status as an industry icon.
"Every day was a learning day with Frank," said Rojas. "Frank leads by example and much of what I learned from him was through observing him in action. He's helped me develop as a professional."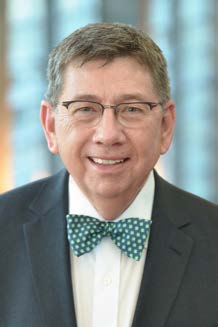 Although he earned a degree in Political Science and History from Texas A&M University-Commerce, Poe didn't join the ranks of Academia as envisioned. He took a job as a payroll clerk at the Dallas Convention Center (now known as the Kay Bailey Hutchison Convention Center Dallas) in 1972. He became the administrative assistant to the director a year later, held various positions in operations and management there before eventually rising to the top as Director of Convention and Event Services for the City of Dallas in 2004, responsible for the convention center, Reunion Arena, Dallas Farmers Market, Union Station and the Office of Special Events.
From there, he was named Executive Director of the GWCCA, in charge of the 3.9-million-square-foot Georgia World Congress Center, 71,250-seat Georgia Dome and 21-acre Centennial Olympic Park.
But there were many stops in between as Poe ascended from parking lot attendant to occupying VIP parking spaces.
In 1979, he ventured from Dallas to become general manager of the Orange County Convention/Civic Center in Orlando, Fla. but didn't stay long, winding up back at the Dallas Convention Center the following year as manager, in charge of the facility's day-to-day operations and an $8.6 million operating budget.
From 1991-94, he served as Director of Convention and Event Services for the City of Dallas, and in 1994 his duties were expanded to include the Office of Cultural Affairs. This meant that he was not only in charge of the convention center, arena, farmers market and public radio station, but also responsible for the Meyerson Symphony Center, Majestic Theater, Music Hall, Bath House at White Rock Lake, and South Dallas Cultural Center.
In 1997, Poe left Dallas again, for an opportunity to be Executive Director/Chief Executive Officer of the Birmingham-Jefferson Convention Complex in Alabama where he stayed until 2004, before returning to The Big D for a third stint, this time as the aforementioned Director of Convention and Event Services for the city.
As Poe's career took an upward trajectory, his quest for knowledge never abated – and he continues imparting wisdom to whomever seeks his advice and is engaged and open to instruction. In that respect, he found a way to be a teacher after all.
"Frank continues to be a teacher as he has mentored many in this industry," said Carol Wallace, CEO and President of Carol Wallace and Associates and the 2015 recipient of IAVM's Convention Center Lifetime Achievement Award. Poe hired Wallace in her first position within the industry as an Events Manager at the Dallas Convention Center. "Frank was a great boss, mentor and colleague who you could always talk to. One day when I had decided to leave the industry because I was frustrated with a situation, it was Frank who gave me a different perspective and encouraged me to stay." 
Listening, not being reactionary, having a calm demeanor and evaluating situations before making decisions are characteristics of Poe's leadership style and are key components of what is known as "executive presence," according to Paul Aldo's book, "Understanding Executive Presence." It's almost as if the book is a case study of the GWCCA's Executive Director as he embodies all of Aldo's Nine Expressive Dimensions of executive presence: passion, poise, self-confidence, candor, clarity, openness, sincerity, thoughtfulness and warmth.
In his book, Aldo also outlines listening, one of Poe's many attributes, as an important element of successful leadership.
"Maybe he's willing to listen more than most people that are in similar positons," said Tim Lowe, former Chairman of the GWCCA's Board of Governors. "You can't call it a chainsaw approach. And he's the antithesis of Machiavellian. He's able to build consensus by his calmness – he takes the Board's directives and shapes that direction in a positive way. He has the unequivocal support of this Board."
Indeed, if you've ever witnessed one of Poe's presentations or public speaking engagements, you know that he's very persuasive, states his case concisely, speaks in a relaxed, relatable manner. It's easy to imagine him – often sporting a bow tie and round, professorial-like spectacles – at the lectern on a university campus rather than a meeting hall dais.
And he rarely reads from notes or PowerPoint slides, Rojas pointed out. "He knows how to tell a story," said Rojas. "He's mastered the art of storytelling."
A member of IAVM since 1980, when it was known as the International Association of Auditorium Managers, Poe has taken on several leadership roles within the organization. He served as IAVM president from 2000-2001, chaired the IAVM Safety and Security Task Force, is a founding member of the IAVM Academy for Venue Safety and Security and served as its dean.
He has been married to wife Sherry Poe for more than 40 years. The couple has a daughter, Janna Poe Griffiths, who is a high school teacher in suburban Dallas, perhaps fulfilling her father's original career aspirations.
A Buckhead resident, Poe also serves on the Board of Directors for Central Atlanta Progress and on the Metro Atlanta Chamber of Commerce Board of Advisors.
"Atlanta's hospitality industry is extremely fortunate to have one of the finest in the industry at the helm of the world's best convention, sports and entertainment complexes," said William Pate, President and CEO, Atlanta Convention & Visitors Bureau. "Frank's expertise and strategic vision have helped propel Atlanta into one of the top convention destinations in the United States."
Preparation is also one of Poe's hallmarks.
Lowe said he and fellow GWCCA board members were immediately impressed with Poe during the interview process as they looked to fill the big shoes of retiring GWCCA Executive Director Dan Graveline, the only person to hold the position prior to 2010. "What impressed us was how well-prepared he was in the interview process. He had an answer for everything," said Lowe.
Despite his low-key demeanor, soft-spoken nature and calm exterior, a relentless tactician, a bold visionary, tenacious competitor and fierce negotiator lies within.
But he is also very gracious and extremely humble, and considers the lifetime achievement award from IAVM as a privilege. And it naturally causes him to take pause and look back over a 40-plus year career where he's had a hand in everything from staging the 1984 Republican National Convention to the construction of Atlanta's state-of-the-art $1.5 billion Mercedes-Benz Stadium.
"To be recognized by your peers is both humbling and a tremendous honor. If you consider those who have received this award in the past, to be included in that league is quite the compliment," said Poe. "It causes me to reflect upon all of the various experiences I've had and the connections I've made in this industry. The interesting thing about this particular industry is - not only do you have the opportunities to make memories, but you become part of history within the venue and the events that you host. It's not just about the work – you're part of something bigger than yourself that impacts individual lives day in and day out."